Alumni
J. Sanford Miller Family Arts Scholars, Class of 2019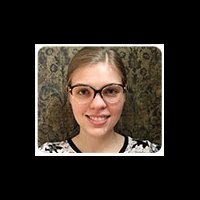 Anna Alpern, Studio Art
Anna is quite grateful to be a part of the Miller Arts Program. She considers art to be by far the most challenging and rewarding part of her life. To her, there is nothing more difficult than coming up with an idea for how to create something out of nothing, or dealing with a piece of art-in-progress when the parts simply will not fit together. Luckily, Anna believes that there is nothing more satisfying than stepping back and  contemplating a finished work. The pride that comes from having created something with nothing more than her own hands and concepts makes all the late nights and anxiety worthwhile. Being a Miller Arts Scholar allows Anna to interact with students and faculty who help push and inspire her to think about the art she loves in a different and more engaging way. Undoubtedly, this contributes to making her a better artist and, with any luck, propels her past the 'not bad' realm of bovines and ice cream cones. This enhanced skill will also be extremely useful in her chosen career path, art conservation.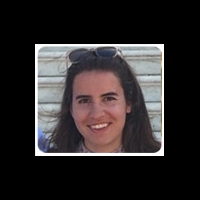 Maeve Bradley, Studio Art
Maeve Bradley, from Alexandria, Virginia, has always enjoyed her proximity to DC, taking advantage of the free access to a wide variety of public art at the National Gallery of Art and Hirshhorn Museum. She's had great relationships with art teachers in the public schools from after-school art programs in Elementary School to the art department at T.C. Williams H.S. In high school, she participated in the Friends of the Torpedo Factory Mentorship program where she worked with a painter for her junior year, and helped install a show of a few of her pieces for the National Art Honor Society with her classmates at the Del Ray Artisans gallery. Always partial to pen and ink drawings and ceramics, at UVA she's pursuing an interest in photography and digital media. Maeve is a double major in Studio Art and American Studies with a concentration in Popular and Visual Culture, interested in a variety of media types from music and visual albums to film and photography. She's excited to expand her involvement in the arts community and to have the opportunity to work on collaborative mixed media projects.
Douglas Braye, Drama
Born in Williamsburg, Virginia but raised in Lynchburg, Virginia, DJ Braye has always been interested in the concept of artistic expression. Initially, DJ began his curiosity for art with drawing. In hope of keeping him quite during church, his Mom gave him a composition notebook and a pencil. From there, he couldn't stop his creative drive. Throughout his academic career at Jefferson Forest High School, he continued to study visual arts; however, it wasn't until his senior year when he joined his first theatrical production in the high school's drama department, Cavalier Theatre. Casted as Linville in the musical Damn Yankees, where he won "Best Featured Actor in a Musical," DJ fell in love with theatrical performance. Afterwards, DJ has continued studying acting and performance at the University of Virginia's Drama Department. At U.Va, DJ has grown as a performer in the Drama Department, appearing in main stage productions such as Our Town as an ensemble member and Arctic Circle: A Recipe for Swedish Pancakes as Noah, Will, and Casey, along with the orientation play, Grounds for Discussion, in 2016. DJ has also been heavily involved in the University of Virginia's Filmmaker's Society, where he has performed in a variety of short films, such as Monotone as Caden (2016), Real(ity) Love as Cam the Cameraman (2016), and Life After Death as Gigi (2016). While at the University of Virginia, DJ has found his passion for both theatrical and film performance, along with his love for filmmaking. As a Media Studies Major, DJ intendeds to utilize his creative skills and artistic expression to create unique forms of art which involves the audience in new ways. He's very excited to work and grow as a professional artist with other Miller Arts Scholars and is extremely thankful to have this opportunity to explore the various form of artistic creativity.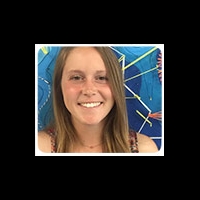 Claire Burke, Studio Art
Claire Burke, from Warrenton, VA, grew up camping and hiking. From an early age, she has traveled across the country visiting national parks and monuments. She became obsessed with animals, rocks, plants, and anything that could be considered remotely wild.  Her childhood adoration of the outside manifested itself in her artwork. As an Environmental Science and Studio Art double major, she is interested in the intersection between science versus art and technology versus nature. Having been part of the first generation to grow up with computers, she feels that technology is integral to her self-perception.  In contrast, her love of the outdoors pulls her away from the high-tech fibers of society to an older, simpler time and place. Her career goal is to go into scientific illustration or exhibit design.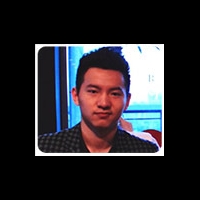 Kaiming Cheng, Music
Kaiming Cheng is a Music and Computer Science major from Shanghai, China. At a very young age, he began to play drum and was actively involved in different music groups and bands in both China and America. After also developing a keen interest in technology, Kaiming tried to combine his two best interests- music and computer science. At the age of 16, Kaiming worked with musicians and engineers from Shanghai and developed a gaming software system for music education. Specifically, it is a game to teach children drumming and it is a much more fun and engaging experience compared to traditional music education. He received a patent for this development in 2014 (registration number 2014SR054613). Here at UVA, Kaiming hopes to learn more about music technology. Currently, he is taking upper-level courses with professor Luke Dahl and Matthew Burtner. He appreciates and looks forward to the opportunities that Miller Art Scholars will bring. He expects to graduate in 2019 with a Bachelor's Degree in both music and Computer Science.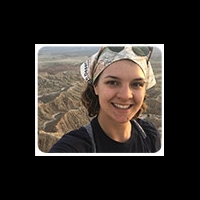 Alice Clair, Music
Alice Clair has been playing music since she was 8 years old. Under her mentor, Joe Madison of Blue Star Music, she began to write songs on the guitar and perform them at the age of twelve. She worked as an apprentice at Blue Star and learned how to fix and play multiple instruments, including guitars, mandolins, banjos, and even accordions. Since then, she has gone on to perform across Nelson, Albemarle, and Augusta County in several musical groups and in countless venues. Her interests and influences span bluegrass and folk country music to classic rock and funk. Currently you can find Alice performing with the rock band The Blenders as vocalist and guitarist at venues spanning Fellini's #9 to the Southern and the Camel in Richmond. She is also a DJ on WXTJ and a volunteer sound engineer on WTJU. Alice is a double major in biology and music, and is pleased to have Richard Will both as her bluegrass professor and major advisor.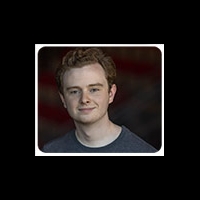 Jack Gereski, Drama
Throughout his life, Jack has always been drawn to the stage. After a formative arts education at a Colorado Springs, Colorado middle school, (where Jack debuted his acting career playing JoJo in a local community theater production, Seussical), Jack and his family moved back to the Washington Metropolitan Area, where he attended South County High School in Lorton, VA. At South County, Jack performed in a number of lead and supporting roles like Action in West Side Story, Harold Hill in The Music Man, Franz Liebkind in The Producers, Bottom in A Midsummer Night's Dream, and Jean Valjean in Les Misérables. While participating in the D.C. area "Cappies" Awards program, Jack was recognized in 2014 as "Best Comedic Actor in a Musical" for his portrayal of Franz Liebkind, and in 2015 was awarded "Best Male Vocalist" for Jean Valjean. Jack has had the privilege of performing twice at the renowned John F. Kennedy Center for the Performing Arts in the "Jets" ensemble for "Gee Officer Krupke,"(2014), and with his solo performance of"Bring Him Home (2015). Upon arrival at the University of Virginia, Jack has continued to be heavily involved in the arts scene, performing with First Year Players (Charley Kringas in Merrily We Roll Along and Herr Schultz in Cabaret), Spectrum Theatre (Mr. Collins in Pride and Prejudice), as well as the all-male a cappella group, The Virginia Gentlemen. Jack is looking forward to increasing his involvement in drama at the University, and is grateful to the Miller Arts Scholars Program for helping him to further his love of art and performance.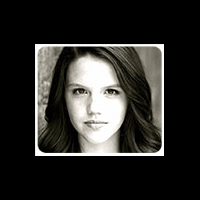 Rachel Good, Dance
Rachel Good began dancing, performing in recitals and tip toeing around the house, at the age of three. Through her interest in dance, she soon became very interested in theatre and film acting and began to take classes through ACT in New York. She moved to Chicago at the age of 7 and trained with Ballet Chicago and Trinity Irish Dance Company where she had many opportunities to perform in parades and shows all around the city. After moving back to New Jersey at the age of 10, Rachel joined Dream Xtreme Dance Company and began competing in ballet, jazz, musical theater, tap, modern, lyrical, contemporary, and hip hop. Since joining Perfect Pointe Performing Arts Studio's Company under the direction of Jessica Barlow and Rebecca McCormac, she traveled a variety of places competing in regional and national dance competitions like NUVO, JUMP, and NYCDA. One of Rachel's favorite memories from her dance education was always attending New York City Dance Alliance Nationals in New York City every year. Living an hour outside New York City, Rachel takes advantage of the opportunities the city provides, regularly taking classes at Broadway Dance Center, Steps on Broadway, and Peridance Capezio. Rachel's choice of college was dependent upon the availability of both a great engineering program and a challenging dance program. Since being at UVA she has been heavily involved in dance on grounds, performing in the Fall and Spring concerts, joining Virginia Dance Company, attending ACDA, and beginning to take classes for her Dance Minor, while still remaining dedicated to her engineering coursework. She is extremely excited and honored to be accepted into this amazing program. She is particularly anxious to rekindle her love and involvement in other arts like drama that have been overshadowed by a busy schedule in high school, while continuing to expand her education in dance.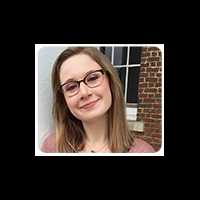 Krista Hartmann, Studio Art
Krista Hartmann has always considered herself an artist, and was invited to join her hometown's gifted art program at an early age.  Growing up in Lynchburg, Virginia, Krista participated in many shows received several local art awards.  She first focused on realistic pencil drawings that merely exhibited her talent.  As her perfectionist mind produced these intricate renderings, however, she realized she was failing to expand her skills and limiting her expression.  She began to explore new mediums, including oil pastels and charcoal, which forced her away from her realistic past.  Her passion for art intensified as her style morphed from dull still lifes to fervent, impressionistic portraits.  At UVA, Krista has progressed from expressionism to pure abstraction and is currently interested in the combination of abstract watercolor with the delicate lines and marks created by ink pens.  Krista's skills as an artist—specifically her self-determination, critical thinking, and creativity—assist her in her scientific research pursuits.  She hopes to double major in Studio Art and Biology and eventually explore the therapeutic qualities of art in medicine.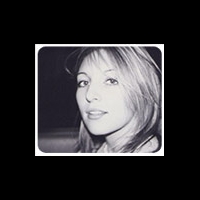 Corrinne James, Studio Art
Corrinne James grew up in Alexandria, Virginia, spending most of her time downtown in DC attending shows at The 9:30 Club, The Black Cat and U-Street music hall. Highly influenced by musicians such as the Pixies, her first design jobs focused around the DIY music scene in Alexandria and Washington DC. When she was 16, Corrinne illustrated a children's book called The Magic of Butterflies by Ruth Heinsburg, and when 17, worked one on one with painter, Marcia Dullum at The Torpedo Factory, which resulted in an end of year exhibit of the work that was created. During her senior year she was awarded a Gold Key and a Silver Key for design by the Scholastics Art and Writing competition. She now has work published in Rookie Magazine, Golden Boy Press, and Whurk Magazine. She illustrates for bands such as The Obsessives, and The Duskwhales and would like to continue working within the music industry. At UVA, she illustrates for the student radio station, WXTJ, and creates animations and videos.
Marcha Kiatrungrit, Music
Marcha Kiatrungrit is using her majors in Music and Engineering Science to pursue studies in vocal performance and music technology. She hopes to use math and computer science to delve deeper into the world of sound synthesis and engineering. Marcha has been dancing and singing around the house before she could walk or talk. Her performing career outside of the house began at age five, when she started her figure skating career, in which she reached the national level in high school. Growing up in Arlington, Virginia, Marcha trained in ballet, jazz, and ballroom lessons for skating. She also found her passion for singing in school productions and choirs. At UVA, Marcha studies voice under Pamela Beasley and is a part of the UVA figure skating team and X-tasee hip-hop dance crew. With the help of the UVA Music Department, she found her truest form of expression was through voice and hopes to touch people with her performance. She is a part of the Suor Angelica cast in the Hawaii Performing Arts Festival for the 2017 summer season. Marcha is eager to further her experience in performance and to pursue research that challenges what connections can be made between music and technology, with thanks to the Millers Arts Scholars Program.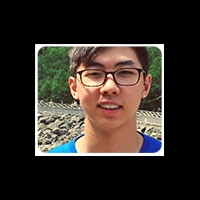 Chuanyuan Liu, Music
Chuanyuan Liu is a Music/Statistics double major, with concentrations in vocal performance and econometrics, respectively. Although he never had the chance to study music formally in his hometown of Changchun, China, music has always been his passion – he was in the student choir in his elementary school, won multiple awards in provincial and national singing competitions, and was the lead singer and co-founder of his band group in high school. After he took his first music class at UVA, he discovered his interest in classical music and became determined to pursue music both as his major and career. He is currently taking voice lessons with Mr. Jordan Davidson and is a member of both the University Singers and Chamber Singers. Chuanyuan is extremely honored to have been selected as a Miller Arts Scholar and is excited to collaborate and connect with other student artists.
Daniel McCarter, Drama
Drew McCarter was born in Nelson County Virginia to a loving and supporting father and mother.  He also has two extremely supportive siblings.  Drew first began performing when he was in his seventh grade talent show, he sang "Waiting On The World to Change" by John Mayer.  After that experience he knew he had to keep performing, so he did.  His first show in High School was Anything Goes where he played a tap-dancing, singing sailor.  The next year he was cast as the lead role of Curly in Oklahoma.  From then on he has been pursuing a career in acting.  He was the lead in his High School's productions of Grease, Tartuffe, and How to Succeed in Business Without Really Trying.  He won an Outstanding Actor in the State award for his portrayal of Tartuffe, and his high school won the State Championship for the production.  Since attending UVA he has had roles in two UVA Drama Department shows, two FYP shows, and has had multiple roles in VA Players LabShorts student film series. He is an avid watcher of films and is majoring in Media studies with a concentration in Film.  Drew plans to be a screenwriter, director, and an actor.  He believes The Miller Arts Scholars is the best place to cultivate his artistic interests and endeavors.  Drew is looking forward to working hard and loving his work.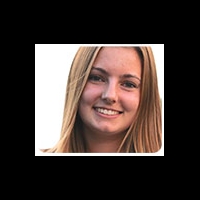 Lauren Meinhart, Studio Art
Lauren has always been interested in the arts, whether it is singing, acting, or creating visual art.  Throughout all her school years, art has always been her favorite subject and one she excelled in.  However, it took until her first year at UVA, during which she would stay up all night to make sure a drawing or painting was just right, to realize that she could not just pursue art as a side passion, but rather, would pursue a profession that is tied to the arts.  Consequently, she is majoring in both Visual Art and Computer Science and is excited to integrate these two creation-oriented disciplines.  Lauren enjoys exploring varying topics and styles in her work, from the human form to abstract cubism.  Overall, her work is underpinned by an attention to detail and cleanliness, while still creating works that are full of energy and movement.  Lauren is also in the Harmonious Hoos a cappella group and loves being surrounded by the vibrant arts community at UVA.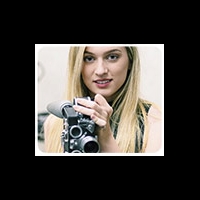 Michelle Miles, Studio Art
Michelle Miles, a Charlottesville native, has sought to make meaning of the world through artistic discipline since youth. Her interest in the visual arts has evolved over time, from painting and sketching as a child, to photography, film, and creative writing. Currently, Miles studies cinematography under Professor of Art and filmmaker Kevin Jerome Everson. Miles met a connection of Everson's at the Los Angeles Film Festival in 2015, which she attended for the short film she co-directed, "Beatrix." The film won best short documentary, and was described by judges as a "beautifully shot portrait [that] explores individuality and the joy in finding oneself." That could serve as a way of describing Miles as well. She's finding herself at the University by participating in extracurriculars focused on the arts, and collaborating with other student artists to continuing creating and learning about art.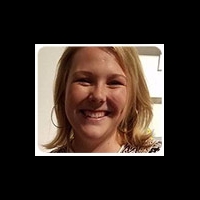 Anna Morgan, Studio Art
Anna Morgan, from Richmond, Virginia, grew up surrounded by arts in a family of painters, writers, dancers, and musicians. She took art classes throughout her K-12 education and participated in various workshops. For her high school senior project, Anna worked with her art teacher, Pam Sutherland, and helped her install her work in galleries outside of DC and in Richmond. Pam has been an incredible influence on Anna's work and progression as an artist; however, her most important influence has been her mom, an incredibly talented painter and human. Anna interned with Amie Oliver at The Art Lab, and she received the Cindy Neuschwander Scholarship Fund and a Gold Key for painting in the Scholastic Art and Writing Awards. She is incredibly interested in details and deeply values the process of art-making. Though officially an Arts Scholar for Studio Art, Anna is enthralled by words and writes whenever she can, and she is an active member of First Year Players, where she was on props and paint teams, a member of run crew, and Assistant Head of Paint. She participated in theater all four years of high school, sang in her high school's Glee Club, and danced on and off since she was little. Anna loves exploring movement, whether on stage as a dancer or actor, or behind an easel exploring the ways she can manipulate a pen, paintbrush, pencil, or oil stick. She cannot wait to further explore her passion for interdisciplinary arts. Ultimately, she simply wants to, and needs to, be surrounded by the arts and the diversity of people and creative expression they bring. She is so honored and excited to be a part of the Miller Arts Scholars program.
Alexandra Murphy, Dance
All starting with daily performances put on for her parents in the comfort of her living room, Alex Murphy has been dancing since she was three years old. She started her training at the Center for Ballet Arts from age 4-16 where she studied ballet, pointe, tap, jazz, and modern. During this time she was able to perform on the Wolftrap's stage for the International Children's Festival. At 15, she trained for 5 weeks at the Boston Ballet Summer Intensive, where she got to take classes from company members as well as explore the city. The next summer, she went to the University of North Carolina School of the Arts for five weeks, where she was trained in ballet, modern, and dance improve/composition. That fall, she started training at Metropolitan School of the Arts, where she expanded her studies past ballet, pointe, tap, jazz and more into contemporary, and hip hop. She was a member of iMpulse, a youth jazz company. With this company she took trips up to New York to take classes at Broadway Dance Center with well-known choreographers. For the summer before her senior year she was accepted into the dance program for Governor's School at Radford. Later that summer, she took part in the Rockette's Summer Intensive. For her final recital, she played Jessie in Toy Story, singing, acting, and dancing within the same performance. Since coming to college she has managed to keep up with dance by pursuing the dance minor as well as being a dancer and choreographer in the student run club, The Virginia Dance Company. One of her goals is to be as holistic of a dancer as possible by immersing herself in new styles and learning more and more about the history of dance. She's incredibly thankful to be able to explore the arts as a whole more with the Miller Scholars. Looking to find a career in the rehabilitation of dancers through physical therapy, Alex hopes to continue her passion of dance throughout her life.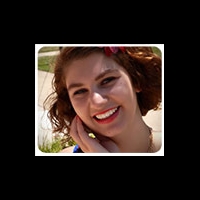 Emily Schmid, Drama
Emily Schmid has had a love of theater ever since her first role as billy goat number three in her 2nd grade musical "Three of a kind". Her roles have matured as she grew older, and after exploring theater through acting, participating in tech, and stage managing she has found her passion in playwriting. She is obsessed with stories and the various different ways people tell them. She participated in the School of the Performance Arts for the Richmond Community's New Voices for the Theater program where she got to see one of her works come to life in a staged reading. She then went on to direct her own play as part of her senior class's Spring One-Act Festival. She also served as lead writer on a devised piece that was taken to the Virginia High School League's one act competition. Emily is interested in pursuing more devised theater work and exploring the intersection between movement and stage as well as researching Theater of the Oppressed.
Maelisa Singer, Drama
Maelisa Singer developed an early interest in the arts as a child growing up in Virginia Beach, Virginia. From a very young age, she was constantly creating art in a variety of formats and engaging in activities in the arts. In particular, she enjoyed visiting art museums and studying portraiture and then attempting to recreate certain stunning gowns with her own pen. Another favorite pastime as a child included conceiving her own performances and dressing up in elaborate costumes specifically assembled for the particular show. These childhood activities marked her early interest in historical garments, fashion, and her love of costume design. Her love for the arts only grew as she entered Elementary and Middle School. Maelisa was lucky to be able to attend a special gifted visual arts school once a week, where she worked closely with specially trained teachers and other talented students in the arts. In high school she was very involved in her school's art department, taking as many classes in the subject area as she possibly could, as well as serving as the president of her school's National Art Honor Society. She always made sure to exercise her creative abilities in the arts and her love for fashion and costume design never waned. When choosing a university to attend, she ultimately decided upon the University of Virginia because it gave her the opportunity to pursue both her academic and artistic interests. Maelisa has already taken advantage of many wonderful art and costume design opportunities offered here.  She has enjoyed designing and working closely with the Drama department and faculty members on various productions, as well as with the Virginia Players. Maelisa is very honored to be a Miller Arts Scholar, and she cannot wait to learn and collaborate with this talented community!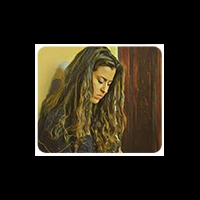 Katherine Smith, Creative Writing
Katherine Smith has been enamored by the written word from a young age. Inspired by the stories that captivated her imagination, she took to writing herself, hoping to ensnare the same wonder that she found in her favorite books. Following her lust for literature and the arts at UVA, she has become involved with the Virginia Literary Review, the Jefferson Literary and Debating Society, student docents at The Fralin Museum of Art, and the Echols' Fireside Chat committee. As a Political and Social Thought major, Katherine hopes to use her interdisciplinary education to both inform her writing and study the complex narrative of American identity within 1960s-1970s literature. Katherine can be found puzzling over her next story or poem with a large mug of Earl Grey tea.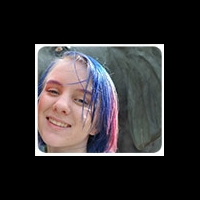 Shannon Spence, Studio Art
Growing up in Hampton, Virginia, Shannon was always encouraged to explore her artistic side, mostly through monster-themed comics she distributed around school. A heavy interest in video games, cartoons and rock music brought her to the graphic and fantastical style of work she creates today.  She has since found an oasis of knowledge and inspiration through the Printmaking department and has begun to focus her work in relief printing. Her study of the Japanese language fuels a desire to further explore the methods of Japanese woodblock printmaking in Japan and share it with the department and beyond. She is also interested in viral and vernacular modes of art, such as tattooing and screen printing, and tries to evoke the excitement and curiosity these modes create through her work.
J. Sanford Miller Family Arts Scholars, Class of 2018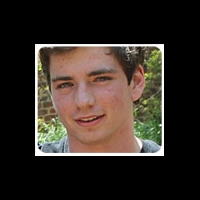 Luc Cianfarani, Music
Luc Cianfarani is a Music and History major from Saratoga Springs, NY.  He began playing the piano at the age of 5 and music has been an integral part of his life ever since. He decided to intensify his studies beginning in high school and hopes to find a career in music. Over the past few years he has developed a passion for early 20th century piano music and he enjoys playing the works of Prokofiev, Bartok and Rachmaninoff. At UVa, he is a student of John Mayhood and was the pianist in First Year Players' production of Godspell. He is grateful for the opportunity to be a Miller Arts Scholar and is excited to develop his skills as a performer and musician in the program.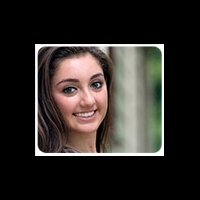 Alexandra D'Elia, Dance
Alexandra (Alex) D'Elia has been involved in the arts since childhood; dancing, playing the piano, acting and choreographing. She grew up competing in ballet, jazz, tap, modern, hip hop and gymnastics for Dancensations Dance Center in Alexandria, Virginia, where she is currently a dance teacher and camp manager. Alex has also trained with The Washington School of Ballet, The Kirov Academy of Ballet, American Ballet Theatre, Alonzo King LINES Ballet, Virginia Residential Governor's School for Visual and Performing Arts, BalletNOVA, Strictly Rhythm Dance Center, and closely with Troy D. Brown through The Art of Technique. Alex is extremely honored to be accepted into the Miller Arts Scholars Program to continue her training in dance as well as collaborate with other artists in differing disciplines.
Wesley Diener, Music
While Wesley Diener has intensely studied theatre, violin, and piano, his true passion is singing.  In his hometown of Vienna, VA, Wesley was surrounded by instrumental endeavors when he first discovered the beauty of singing in preparation for musical theatre roles.  Since then, he has truly fallen in love with the art form, performing lead roles in musicals such as Into the Woods, Seussical, and The Wizard of Oz, collaborating with Tony award-winner Jason Robert Brown, and singing in the Kennedy Center Concert Hall multiple times.  At UVa, he studies voice with Mrs. Pamela Beasley and piano with Mr. John Mayhood.  This year, he had the privilege of performing in Ash Lawn Opera's Amahl and the Night Visitors, UVa Drama's Wonderful Town, and First Year Player's The Producers.  Additionally, he is a member of the University Singers and the Chamber Singers, the incoming Fundraising Chair of First Year Players, and a member of the Student Council Arts Committee for the 2015-2016 school year.  This summer, he will be portraying Riff in West Side Story and Micah in The Bartered Bride with the Bethesda Music Festival.  He is thrilled to further explore UVa's artistic opportunities with the Miller Art Scholars!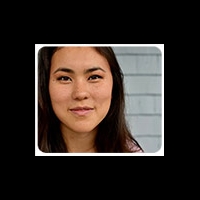 Vivien Fergusson, Dance
Vivien Fergusson has been enamored with dance, ever since she was a little girl who aspired to become the world's first ballerina fairy princess. Although she eventually understood that the realization of such a dream was improbable, the passion that founded the ambition remains to this day. Born and raised in Richmond, Virginia, Vivien was trained first by the West End Academy of Dance and later, more extensively, by Richmond Ballet throughout her childhood, during which she performed in numerous workshops and ballet productions. Although her heart belonged to ballet, she did explore other styles, such as jazz, modern, character, and hip-hop; she was enthralled by the effortless intertwining of music and dance, and found great joy in any form of the art. But after a foot injury prevented her from continuing her studies in ballet en pointe, she was forced to give up her classical training and embrace other forms of dance. She became very involved in modern/ contemporary through her school, as a member of her high school's Advanced and Senior Dance Companies. Her personal choreography was selected thrice to be featured in annual concerts. Additionally, outside of the school's explicit dance program, she was elected by her peers to choreograph and teach routines for a yearly grade-wide production called "Brunch," and was also chosen as a choreographer for the Homecoming pep squad's dance routines. Vivien is also certified as a Zumba instructor, and for a while founded a club and taught classes to students and teachers alike. Thus far, the University of Virginia has holistically expanded her knowledge of dance in inconceivable ways and has granted her opportunities she could only have dreamt of. She is extremely honored to have been selected as a Miller Arts Scholar, and looks forward to continuing her education in the art form she loves.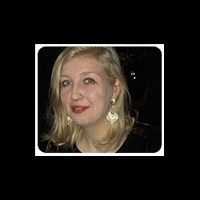 Kirsten Hemrich, Studio Art
Kirsten Hemrich grew up outside D.C.. She double majors in painting and poetry writing and is the director of WXTJ Student Radio. During her time at UVA, she has designed and edited the UVA APPW anthology, Quince; has worked for multiple art galleries; has received Miller grants, has received the University Award for Project in the Arts; and has had her work exhibited around Charlottesville. Her work can be found online at: https://www.instagram.com/kirsten_hemrich/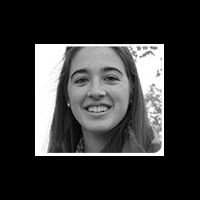 Annalee Jackson, Studio Art
Annalee Jackson is from Thomasville, Georgia and has always shared a passion for the arts especially in the tactile process of printmaking. She is particularly interested in arts communication, both in art as a universal form of communication and in promoting the importance and impact of art to others. In high school, Annalee led a team of three artists to create a 12x15ft mural for a month-long exhibit, and their project was named "Best in Show" in the Youth Division. At UVA she plans to double major in Arts Administration and Studio Art with a concentration in printmaking. She participated in Virginia Arts of the Book Company letterpress intensive and continues to work on creative projects with VABC. Annalee is also an Arts Mentor and Student Docent for the Fralin Museum. She has enjoyed working with creative individuals in the university as well as Charlottesville's art community. After graduation, Annalee plans to attend graduate school to become an Educational/Arts Programming Director for a non-profit organization. It is a personal goal of hers to create interactive and more informative interdisciplinary arts experiences for everyone involved. She is excited and honored to be a part of the Arts Scholars community!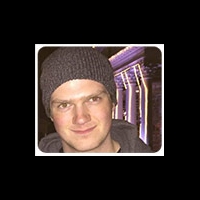 Steven Johnson, Drama
Steven Johnson is a Drama Major concentrating in the areas of Lighting Design, Sound Design, and Scenic Design. Steven has been working in and learning about technical theatre since he began highschool, and continues to push himself in his studies by enrolling graduate level courses and independent studies to expand his mind and hone his skills. Steven is an employee of the UVA Department of Drama's Light Shop, and has also worked for the Virginia Film Festival, Heritage Theatre Festival, and Lyric Theatre in Oklahoma City. Steven also volunteers his time as a designer and technician with groups such as Spectrum Theatre, Live Arts, and the Department of Drama. Steven is excited to collaborate with other Miller Arts Scholars to explore and create in new areas of design and tech outside of theatre.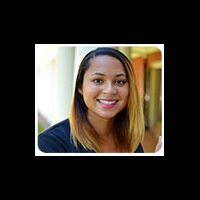 Taylor Lamb, Drama
Taylor Lamb isn't quite sure when her love for theatre started, but it has been her passion for as long as she can remember. At four years old, she forced her family to sit through her one-woman shows that she also wrote and directed, and since then has always had a penchant for performance. Raised in Virginia Beach, Virginia, she finally got a chance to perform in a real show once she attended Kemps Landing Magnet School. KLMS was the only middle school in Virginia Beach that taught theatre as an elective, and her desire to attend was so great she wrote an unsolicited, probably unwanted one page essay in colorful font in the hopes of receiving admission. She got in and took theatre each year, receiving a variety of lead roles. She then continued her education at Salem High School's Visual and Performing Arts Academy. Through her four years there she got the chance to play wonderful roles such as Hermia in A Midsummer Night's Dream, Mother Superior in Agnes of God, and Carmen in Fame to name a few. Her junior class was also able to perform at the award winning Folger Theater, where she received the Supporting Star Award for her rendition of Benvolio in Romeo and Juliet. Since coming to Univeristy of Virginia, she has performed in the Vagina Monologues, the premiere show of Two Lips, Grounds for Discussion, and Black Monologues. It is very important to her to use art as a means for change, which is why she has participated in these shows. Her love of theatre is eternal, and she recently got a tattoo that says "Break A Leg" in her high school theatre teacher's handwriting to prove it. She plans to major in English with a minor in Drama, and continue her study of theatre long after her time at the University of Virginia ends.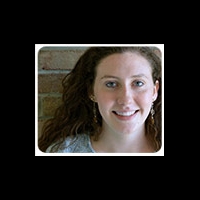 Emma Lewis, Studio Art
Emma Lewis has always been passionate for art and can remember at a young age painting alongside my grandmother in her studio. Growing up in Fredericksburg, Virginia, she began drawing and painting. In high school, she took classes in three-dimensional art and black and white photography to explore different artistic mediums. During her senior year she created a compilation of mixed media works that examined the distorting effect widows and glass have on the light passing through them. Through this study she discovered an interest for lines and detailed mark making, characteristic of her current style. Emma received several art awards from her high school and placed in local art competitions. At the university, Emma is excited to take a variety of studio art classes and expose herself to new mediums. She will begin training as a student docent at the Fralin Museum of Art in the fall semester. Emma plans on double-majoring in studio art and biology and is honored to be chosen as an Arts Scholar.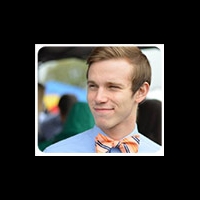 Nicholas Milkovich, Studio Art
Nicholas is a Studio Art and Mechanical Engineering double major. His concentration in Studio Art is in Sculpture. Growing up in a Chicago Illinois suburb, Nicholas found a passion for art thanks to many encouraging teachers. He found that there was room for the arts in a path that contained a heavy amount of science and mathematics. He went on to patriciate in advanced placement art classes where he then began to pursue concentrations and enter art shows, even winning Best in Show for an art competition in his High School judged by professional artists. In college, he continued his growth in Sculpture by declaring his major at the end of his first semester second year. Although his work has been small scale to this point, he hopes to move on to large scale projects for the future. Nicholas is a Student Docent at the Fralin Museum of Art at UVa, planning and giving educational tours. He is the Selections Chair for the Docents which puts him in charge of recruitment and selection of new docent trainees. He is also a member of the UVa Art Mentors program which reaches out to Charlottesville elementary schools to encourage the interest in art at a young age. Each month, the mentors bring the children to a unique art event in Charlottesville such as the Virginia Film Festival and Charlottesville Ballet.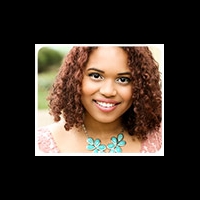 Josephine Miller, Music
Josephine Miller is a music major, with a concentration in vocal performance and a double major with Speech Pathology (Curry). She have always been very influenced by and involved in the arts- her parents are wonderful musical inspirations for her. As a military brat, she has found that, no matter where she goes, the community that she feels most at home in is the music community. As a young child, some of her fondest memories are of listening to her mother play beautiful sonatas on her beloved Yamaha. From dance classes to voice lessons, her family has been extremely supportive of her passion for singing. Josephine has taken voice lessons for the past seven years (with Mary Matthews) during which she has competed in several competitions (NATs, Virginia Bland). She has had the privilege of performing an aria for Leona Mitchell. On grounds, Josephine is the Music Director of the all-female a cappella group, Hoos in Treble, as well a member of the University Singers. She also takes voice lessons with Pamela Beasley and studies piano with Barbara Moore. Josephine is excited not only to connect with other musicians, but also to learn and grow with other artists in different disciplines.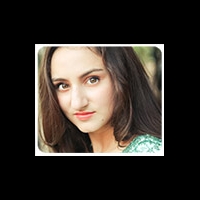 Sibet Partee, Drama
Sibet Partee, an aspiring performer/podcaster/poet and a dramatic to the core, gets her hands on any project her acting chops can sink into. Born in Alexandria, Virginia, she began more seriously acting as a high schooler at St. Stephen's and St. Agnes School playing such roles as Irena Synkova (I Never Saw Another Butterfly), Sophia Zubritsky (Fools), and Winnifred (Once Upon a Mattress). She also attended the Virginia Residential Governor's School for the Arts as drama student before her senior year of high school. As she moved into college, she began taking many performance and writing classes within the drama department, studying with professors Richard Warner, Kate Burke, and Doug Grissom. She began performing on stage at UVa with Spectrum Theatre in her first year, playing Tiresias in Welcome to Thebes. Fall of 2016, Sibet played the title female role in Shakespeare on the Lawn's performance of Antony and Cleopatra. Having been enrolled in Doug Grissom's playwriting class for most of her undergraduate career and as a student of the Area Program in Poetry Writing within the English department, she is also a playwright and poet. Sibet was awarded the University Award for Projects in the Arts to write and produce a serialized fiction narrative podcast in the UK for during the summer of 2016 and the following scholastic year. Sibet has her own podcast called Come on, Bet! on which she will publish the aforementioned fiction podcast and as well as the content she experimentally produces throughout her college career. Sibet aspires to use the Fourth Year Arts Award to combine her love of the dramatic stage and the audio studio by writing, producing, directing (and perhaps performing in) a live radio drama during her final year at the University of Virginia.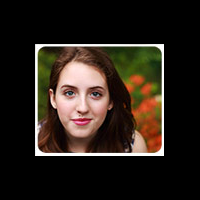 Natalie Pernick, Drama
Natalie Pernick has been dramatic for as long as she can remember, and has aspired to be an actress since her breakout role as the Hen in her second grade classroom performance – her family has learned to come to terms with it. Growing up overseas, Natalie found her place in her schools' drama departments and quickly developed a love for musical theatre. She has since performed leading roles in a number of plays and musicals, including The Producers, Xanadu, The Great Gatsby, The Little Foxes, Godspell, and Almost, Maine. Natalie has married her passion for drama to her international background at the University, pursuing a double major in Drama and Foreign Affairs. Since being at UVA, she has performed as Teenage Elin in the UVA Department of Drama show The Arctic Circle (and a recipe for Swedish pancakes), and has both performed and directed with First Year Players. Additionally, she is a member of the all-female a cappella group Hoos in Treble. She will be furthering her studies in drama while abroad in Dublin in the fall. She is thrilled to have been selected for the Miller Arts Scholars Program and is excited to see where her passions for performance and art will take her while at the University and beyond.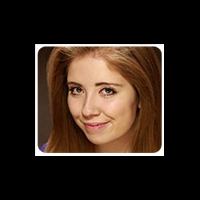 Mimi Robinson, Drama
Mimi Robinson was born in Newburyport, Massachusetts, but she grew up in Manassas, Virginia with her supportive parents and younger brother. Mimi has been surrounded by art, music, and theater from a very young age, and consequently, her passions lie in an array of disciplines. She is primarily a musical theater actress, but her deep love of storytelling also manifests itself in her performances of straight plays and dramas, in her classical voice lessons with U.Va Music Department's Pamela Beasley, and in her own creative writing projects. Mimi first explored her acting skills with Pied Piper Theater in Manassas and with the theater department at her alma mater, Highland School in Warrenton, Virginia. A few of her favorite past roles include Maria in The Sound of Music, Ursula in The Little Mermaid, and Lizzy Curry in 110 in the Shade. For the past three summers, Mimi has been a recurring seasonal actress with the Academy of Performing Arts in Orleans, Massachusetts, and with this special company she appeared as Eponine in their blockbuster productions of Les Misérables in both 2013 and 2014. This past summer she played Aldonza in Man of La Mancha at the Academy, and her portrayal was critically acclaimed around Cape Cod. Mimi won the "BroadwayWorld (Boston) Award for Best Actress in a Musical" for her performance of Aldonza, and she was recognized as a "Cape Cod Times Favorite Performance of 2015."  At U.Va, Mimi is heavily involved with the Drama Department and has appeared in a few main stage productions, including Our Town as a member of the ensemble, and The Triumph of Love as Léontine. She's looking forward to deepening her collaborative skills with other Miller Arts Scholars, and is thankful for the opportunity to explore her creative interests with a group of people so dedicated to artistic expression.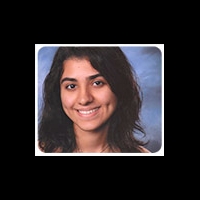 Parima Sahbai, Studio Art
Born in Tehran, Iran but raised in Virginia Beach, VA, Parima's first words according to her mother were neither "Mom" nor "Dad" but "drawing". She would draw on the walls, on the floor, on herself, and on any possible surface that she could find and as she grew up her love for arts, music, and creativity grew too. Parima dedicated all of her high school years to playing the violin in her school orchestra and has a passion for classical music as well. She loves learning new languages and enjoys learning about different cultures, which often translate into her artwork. Parima is majoring in Computer Science and minoring in Studio Arts.
Julian Sanchez, Drama
Julian Sanchez, both a Miller Arts and Echols Scholar, is an actor from Centreville, VA. Here at UVA, Julian has appeared in a number of productions including The Comedy of Errors, The Sweetest Swing in Baseball, and Wonderful Town (Drama Dept.) as well as Richard II (Shakespeare on the Lawn). During his third year, Julian studied abroad at the Royal Academy of Dramatic Art (RADA) in London, where he acted in Titus Andronicus, Julius Caesar, and Coriolanus. As a company member of Charlottesville's Heritage Theatre Festival, Julian has spent each of his summers earning professional credits in Monty Python's Spamalot, Violet, The Pirates of Penzance, You're a Good Man Charlie Brown, Middletown, and A Chorus Line (upcoming). He was also fortunate enough to star in Hand to God at Live Arts Charlottesville. Upon graduating with a BA in English Literature, Julian will continue his theatrical pursuits at the Yale School of Drama, where he will earn his MFA in Acting.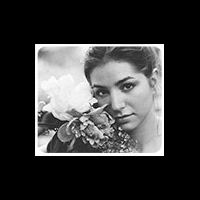 Braelyn Schenk, Dance
Braelyn Schenk; dancer, singer/songwriter, actor and the many other titles, activities and passions, loves and joys that make her human, have been cultivated in and around her since she was very young. Braelyn began dancing in her hometown of Cleveland, OH at the age of 3. Her ballet slippers and pink tutu soon became the expected wardrobe when attending speech and drama lessons. From the dance studio, to the drama classroom, to the family kitchen, where she most often tested her newest vocal and musical experiments, Braelyn and art became inseparable. Schooled at home through to her early high school years, her parents were able to help Braelyn pursue her passion for the performing arts and for the community it cultivates by taking full advantage of Cleveland's renowned orchestra, theatre district, and countless artist collectives. The city of Cleveland and all that it offers, became one of her expansive classrooms. When Braelyn moved to Charlottesville in 2011, she attended public high school for the first time where her customized education, her passion for art and early training paid off. Braelyn's high school drama teacher was an impressive catalyst as she sought to use theatre to further her students, the school and greater community of Charlottesville.  In this, Braelyn saw the merging of all she held dear; excellent artistry, community building, and social uplift. By involving herself in every level of her high school's theatre department, Braelyn gained more experience in acting, singing, dancing, choreographing and community building. These activities, passions, loves and joys have only been magnified by her first year at UVA as she continues to sing, dance and act for the greater good of her community.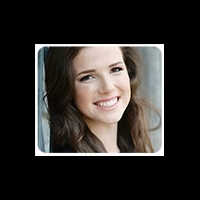 Gabrielle Struckell, Dance
Gabrielle (Gabby) Struckell began dancing at a young age in her hometown of Dallas, TX. She studied at KJ Dance and joined the company at this studio in 2006. Under the direction of Kristy Blakeslee she attended many dance conventions and competitions, regionally and nationally. Gabby has traveled to New York and Los Angeles expanding her dance education at NYCDA Nationals and learning from various instructors at the Edge Studio. In the summers of 2013 and 2014, she put on a dance camp in Belfast, Northern Ireland for segregated youth living in the inner city communities. After this experience, she has been interested in how dance can bring people of different cultures and backgrounds together and hopes to pursue this interest further at UVA. While on the pre med track, Gabby enjoys balancing her math and science classes with her arts classes. She is planning on minoring in dance, having performed in the Fall 2014 Experimental Dance Concert and the Spring 2015 Dance concert. One of her favorite experiences first year was attending the American College Dance Association conference at Towson University with other members of the dance program at UVA. Gabby is very excited to be apart of this amazing program while learning about different opportunities to pursue the arts here at the University of Virginia.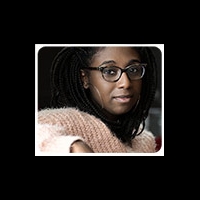 Micah Watson, Drama
Micah Ariel Watson is a Drama and African-American Studies Distinguished major. As a playwright and filmmaker, her work focuses on the ways in which Black history and the contemporary moment mirror one another, often employing devices of poetry and hip-hop. In the fall of 2015 and 2016, Micah founded, produced, and directed The Black Monologues a groundbreaking theatrical production that explores the diversity of Blackness at UVA and beyond. Her films Edges and Educated Feet were shown at the Virginia Film Festival in 2016 and 2017, respectively. In the spring of 2017, Micah's play Wake Up Music! was a part of the New Works Festival and the winner of the Clay E. Delauney Memorial Award.  Recently, Micah received the Kennedy Center Undergraduate Playwriting Award for Canaan and is a finalist for the KCACTF Gary Garrison 10-Minute Play Award for Will Be Live. She will continue pursuing a career as a playwright and screenwriter by attending NYU Tisch School of The Arts Dramatic Writing Program in the fall of 2018.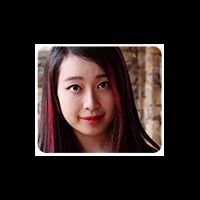 Yuchen Xie, Studio Art
Growing up in a family that treasures Chinese traditional music and arts, Yuchen studied Chinese art and began to play the Guzheng (Chinese Zither) at a very young age.   Her first memory of drawing is holding a huge brush and doodling Chinese watercolor on a piece of paper. She was so short at that time that she had to stand on a pile of bricks to get her head over the drawing table. It was after she started taking a drawing class at UVa that she finally decide to choose art as her life-long pursuit. She performed the Guzheng with a Chinese traditional musical band at Old Cabel Hall last semester. The success of this concert makes her even more passionate about bringing different music and arts to this community while exploring deeper into drawing.
J. Sanford Miller Family Arts Scholars, Class of 2017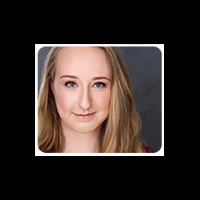 Elena Anderson, Drama
Elena Anderson has been an avid participator in the arts her entire life. She started with piano lessons at 8 years old, which she continued for 10 years. She started voice lessons at 13 and has continued then off and on ever since. However, it wasn't until she was 14 that she discovered theater. Though she had always been an avid musical theater fan, she had never been given the opportunity to pursue that interest until she was cast in a community production of Fiddler on the Roof in 2008. From then on, she has been constantly involved with theater and music, participating in her high school choir and drama club as well as community theater. At UVA, she is involved in the Drama Department, Shakespeare on the Lawn, First Year Players and HoosITS (the only musical theater a cappella group on grounds). She is a drama and history double major, with a minor in Spanish.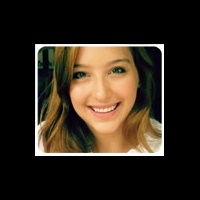 Catherine Beall, Studio Art
Catherine Beall has been surrounded by art for her entire life. She has experienced both the eccentric neighborhood art prevalent in her hometown of Del Ray, Alexandria, Virginia and the monumental architecture and classic art pieces just minutes away in Washington, D.C. Catherine immersed herself in the arts from a young age, participating in ceramics, photography, drawing, painting, mixed media, and street art courses at Burgundy Farm Country Day School before involving herself in the Arts program at T.C. Williams High School from freshman to senior year. During the spring of 2012, Catherine had the opportunity to create an independent Raku ceramics project later displayed at Alexandria's Torpedo Factory Art Gallery, and one of her self-portraits was recognized by Virginia's 45th district congressional art competition. As part of T.C. Williams' Art Honors Society, Catherine contributed multiple pieces to its student gallery showing at Del Ray Artisans in June 2013 and worked with her peers to compose the layout of the gallery. She interned at the National Geographic Society in June 2013 and supported efforts to catalog hundreds of archived photographs. In 2014, Catherine completed a Marketing internship at Pippin Hill Farm and Vineyards, and recently undertook a photography project in Death Valley, California. Catherine is majoring in Commerce and hopes to pursue a second major in Arts Administration, concentrating in studio art and marketing. Her work can be found here: http://catherinebeall.wix.com/portfolio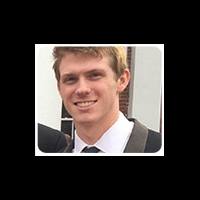 Jackson Casady, Studio Art
Jackson Casady is a California native from Manhattan Beach and one of three triplet boys. Before coming to UVA to pursue a liberal arts education, Jackson was admitted to the Rhode Island School of Design and UCLA's Department of Art. At UVA, Jackson is a docent at the Fralin Museum of Art, a scenic painter for UVA's drama department, a cartoonist for the Cavalier Daily, a member of the Chi Phi Fraternity, and an outfielder on the Club Baseball team. Several of Jackson's paintings have been exhibited in Riley Arts Gallery in downtown Manhattan Beach, CA. His work also can be seen on his website, jacksoncasady.com. When he is not in the studio, Jackson enjoys watching films and writing screenplays. He is majoring in Marketing, Management and Arts Administration in both the McIntire School of Commerce and the College of Arts and Sciences, with the intention of finding a career that combines his passions for both art and business.
Wendi Chen, Studio Art
Wendi Chen comes from Norfolk, Virginia (Beijing , China orginally) and has been drawing ever since she can remember. She is deeply honored to have been chosen as an Arts Scholar. She began drawing ever since she could hold a pencil and over the course of her education in studio art, she has worked in nearly all the mediums though pencil and paper will always remain her favorites. Her art style's greatest influences now are comic books and video game concept art. Her art, though realistic in it's style, is rooted in science-fiction and fantasy as its overall themes. She has competed and placed in several local art competitions and won her high school's Bell Award, awarded to the graduating senior girl who has made the most achievements in the creative arts. Her favorite comic book characters are John Constantine, Spider Jerusalem, and Deadpool. She is planning on double-majoring in biology and studio art.
Alexandra Chriscoe, Studio Art
Alex Chriscoe is a third year from Richmond, Virginia. Her passion for art began in her senior year of high school. After taking a required fundamentals of art class, she discovered her love of art making and, with the help of her teacher, began working on improving her skills. As she began her first year at UVA, it was clear to her that she should continue to expand her practice and she took her first drawing class. It didn't take long for her to realize that she wanted to seriously pursue art in her life. Double majoring in government and printmaking, she tries to incorporate her passion for the environment and conservation in her art. She recently participated in an Environmental Arts Activism team headed by professor Dean Dass. She is honored to have been chosen as an arts scholar and is looking forward to collaborating on projects with her fellow scholars.
Anne Codd, Studio Art
Anne Codd has felt a passion for art ever since her first experiences with of crayons and sidewalk chalk. Thanks to the support and encouragement of her family and teachers, art rapidly became a fundamental and much-loved part of Anne's life. A graduate of The Mary Louis Academy in New York City, New York, Anne has always found herself inspired by the city's love for all expressions of art. While Art class has always been her favorite time of the day, Anne's participation in her high school's Art Major program encouraged her to seriously develop her artistic style and ability. Over the course of her exposure to art, Anne's works have ranged from restaurant menus etched with familiar sketches to tattered drawing pads filled with portraits to national competition entries and award winning pieces. Anne is thankful for the opportunity to have expressed her love for art across different scales and stages. Her love for art grew from experiences as a child, was shaped by the excellent direction of her instructors in high school, and has been sharpened by her university level art experience.  Anne plans to continue her artistic development at the University of Virginia as an Art major, bolstered by exposure to new forms of art and ever evolving means of expression. Excited and honored to be an Arts Scholar, Anne cannot wait for the development and opportunity to be found within her next few years at the University of Virginia.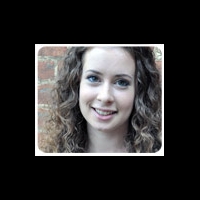 Elyssa Fonicello, Dance
Elyssa Fonicello began dancing in high school after a back injury caused her to quit gymnastics, which she had been doing competitively from a young age. She quickly discovered that she had a passion for dance and became a member of the Wake Forest-Rolesville High School dance company. Under the direction of Sherri Newhouse, she had many opportunities to choreograph and perform in her hometown of Wake Forest, North Carolina. Elyssa also danced competitively as a member of the company at Dance Dynamics Inc. and attended various dance conventions with the studio. Through Dance Dynamics, she participated in a program called Miracles in Motion, which provides free dance classes to children with special needs to allow them to experience the joy of dance. She found the program incredibly rewarding and hopes to find a way to do something similar at UVa . In the summer before her senior year, Elyssa had the honor of attending the North Carolina Governor's School as a dance student. This five week residential program allowed her to grow in many ways as a dancer and person. Elyssa is planning to minor in dance and will perform in the program's Fall 2013 Experimental Dance Concert. She is extremely honored to be an Arts Scholar and is looking forward to being involved in the dance and art communities during her time at the University of Virginia.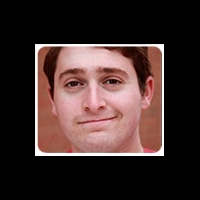 Michael Giovinco, Drama
Michael Giovinco has spent a large portion in his life working with what some might call "unconventional art forms." Having been raised amongst clowns in New Jersey, Mike has had the pleasure of stilt walking, juggling, balloon twisting operating puppets and creating magic in walk around and parade environments. It was not until later that the stage became part of his vocabulary. Throughout his education, Mike has immersed himself in courses and workshops that would expose him to as much of the theatrical craft as possible. Mike's love for the cirque arts has grown since his youth and roots in lighting, movement, writing, and directing have begun to take hold. Now he would consider himself first and foremost a movement artist, a title that manages to encompass his passion for what the human body can do within its surroundings. While at the University of Virginia, Michael has also realized his passion for teaching and has taken a path to provide more educational opportunities in the arts at UVA through the Miller Arts Scholars, Virginia Players, the Department of Drama, Drama Arts Board and the Virginia Circus Club. With every opportunity that he faces, Mike hopes to better his ability to tell a story and to create an energetic, safe and didactic working environment.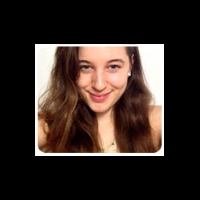 Kylie Grow, Studio Art
Kylie Grow grew up in a town on the outskirts of Philadelphia, Pennsylvania constantly surrounded by artwork and creative minds. Her father and professional ceramicist, Brian Grow, inspired her throughout her childhood to pursue the arts and to take them seriously. Kylie found her artistic niche at her first high school in an introductory darkroom photography class and she carried this passion with her to her second high school in Falls Church, Virginia where she studied as an International Baccalaureate art student for two years. In school she expanded her media base, working in intaglio printmaking, multi-media sculpture, painting and practicing film photography in her darkroom at home. She graduated JEB Stuart High School with the IB Diploma and the departmental awards in Studio Art and Language. Outside of the classroom, some of her major artistic accolades include the Dan Parris Cluster III Superintendent's award and Gold Key for her photograph "Rivers" and Gold Key for her photography portfolio at the Scholastic Art and Writing Competition. Kylie was also selected as an Emerging Artist for the 2013 Celebrate! Fairfax Summer Fair. Kylie's photographs have been published in various art and literary magazines including Vademecum, in which she was selected to be a featured photographer. Kylie looks forward to continuing to practice journalistic film photography during her third trip to Las Delicias, El Salvador this May and is ecstatic to be eligible to participate in the Arts Scholars Program next semester.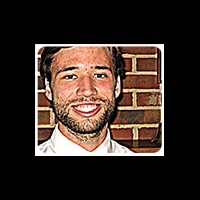 Steven Jenny, Music
Steven Jenny was born and raised in Waynesboro, Virginia. He began playing guitar at the age of eight, beginning with the acoustic guitar and adding the electric guitar a year later. His early guitar playing and compositions were heavily influenced by an obsession with the Beatles that he has held with him throughout his life. He formed his first band in fifth grade with a fellow classmate, and the two had their first concert at the end of the year. In middle school, Steven expanded his instrumental repertoire picking up the bass guitar, drum set, trumpet, and piano. In high school, he continued to have performances with his band, now expanded to a quartet, and became more involved with composition and production. In his senior year, Steven wrote several small pieces for the marching band; he wrote the drum cadence and a marching band adaptation of several Katy Perry songs. The same year, Steven was selected for all-state choir. When the Waynesboro High School concert choir was selected to perform at Carnegie Hall, Steven was selected as to sing as part of a trio part in the performance. For the concert choir, Steven composed a musical adaptation of Edgar Allen Poe's "Spirits of the Dead," which the group performed at their Spring show. At UVa, Steven double majoring in Music and Computer Engineering and is involved in O Records outside of class. With O Records he has produced several songs for the annual mixtape and performs with a group stimulated by O Records. He hopes to find a career either in the music industry or involving the design of musical technology.
Inez Lieber, Studio Art
Inez Lieber has been involved in the arts since childhood; she sang, danced, acted, played the piano, and eventually began practicing studio art as she progressed throughout her schooling in Fredericksburg, Virginia. She later discovered an affinity for drawing life, more specifically portraits and figures. She was chosen as a scholar for studio art, and while she plans to pursue a minor in said field, she also hopes to continue developing her skills in all areas of her artistic interest — especially in musical composition. She hopes to major in Commerce, and pursue a career that combines her artistic talents with business. She was an Arts Advocate for the University in her first year, and now serves on the Executive board for the Miller Arts Scholars. Inez will continue to expand her involvement in the Arts Community, and is incredibly grateful for the opportunities that the program has awarded her.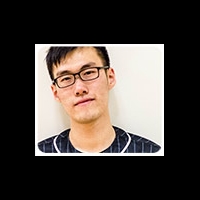 Kingston Liu, Dance
Yilin "Kingston" Liu has been dancing since age 14, when he first saw the old-school funkstylers popping to the beat in a dance battle in Beijing, China. After years of self-teaching, struggling, and experimenting, he has finally developed his own style as a Hip Hop freestyler, with the help of his friends and mentors such as METU, Master Harvey, Lady-T, and Kim Brooks Mata. Currently he is running the Mighty Dance Workshop series, dancing in AKAdeMiX dance crew and D.B. dance crew (Beijing), and doing videography for the Hip Hop dance community and occasionally for events like Dance Concert or Jazz Ensemble Concert in the University of Virginia. Even though he does not pursue a dance minor, he knows deeply in his heart that this passion will stay with him for his life, and he will continue to grow and dance for the people around him. Temporary website: http://kingstonliu.weebly.com/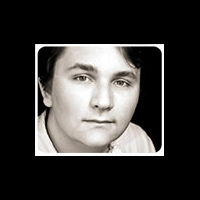 Aspen Miller, Drama
Aspen Miller began his study of theatre at the age of six years old in his hometown of Charlottesville, Virginia. Starting with weekly improv classes and semesterly school plays, he grew to love the stage. His work continued with the local community theater, Live Arts, where he learned what it means to create and collaborate. While attending Charlottesville High School, Aspen found his true passion for directing. For his directing debut, he collaborated on a One Act, Sci-Fi musical which he brought to Virginia Theatre Association's One Act Competition. "From Earth" won Best Student Written Show, Best Director, Best Tech, and multiple best performance awards. Since then he has focused on film, dabbling in comedy, noir, horror, drama, and "Mocumentary". He plans on continuing his work in film as a Drama Major at UVA and he is both honored and excited to be part of the Arts Scholar Program. Currently, he is writing a screen play dedicated to the healing process behind loss and suicide. Filming will begin in June.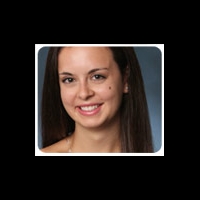 Julia Rauen, Music
Julia Rauen was born and raised in Alexandria, Virginia and is a recent graduate of Georgetown Visitation Preparatory School. Although she has worked extensively in piano, voice, classical dance, and costume design, Julia's primary art form is flute performance. She was first chair flutist for both her school's orchestra and Georgetown University's Wind Ensemble. Throughout high school, she also enjoyed playing in the Washington Philharmonic Youth Orchestra and the Alexandria Community Band. She has had the privilege of studying with renowned flutists Paula Robison and Nancy Stagnitta at the Interlochen Center for the Arts summer camp, as well as with Toshio Takahashi at the Suzuki Flute Institute. She plays piccolo in the Cavalier Marching Band and is very excited to explore other musical opportunities around grounds her first year.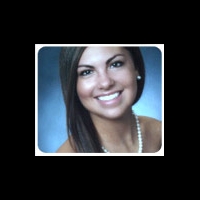 Ginna Semmes, Dance
Virginia Douglass Semmes began her passion for dance at a young age, enrolling in ballet, jazz and tap classes all around her hometown of Alexandria, VA. In 2002, until 2009, Ginna studied at Ballet NOVA, formerly Arlington Center for Dance, in Arlington, Va. She joined the pre-professional program in classical ballet under the artistic direction of Nancie Woods, and supplemented her Royal Academy of Dance education with additional studies in classical jazz, tap, and modern. Performances included annual Nutcracker productions, spring programs, and community service projects. From 2006-2008 Ginna attended Ballet and Jazz Summer Intensives at Maryland Youth Ballet in Silver Spring, MD and The Rock School for Dance Education in Philadelphia, PA. In 2009, Ginna was named a Distinguished Dance Scholar under the Royal Academy of Dance exam and received the Distinguished Award under the Royal Academy of Dance Scholarship. From then on, Ginna attended the Kirov Academy of Ballet Summer Intensive in 2009 and 2010. In 2010 Ginna switched her dance focus and became a Conservatory member of CityDance Ensemble in Bethesda, MD under the direction of Lorraine Spiegler. There she studied the styles of Modern, Jazz, Contemporary Ballet, Hip Hop. The Conservatory company had regular performances at Strathmore Hall in Bethesda, Md., Wolftrap, The Air and Space Museum, National Cathedral, and numerous embassies. The Conservatory additionally partnered with the Moscow Ballet Nutcracker every winter. In 2012, Ginna attended the CityDance Project Summer Intensive in Rio de Janeiro, Brazil, with the Conservatory acting as "US Ambassadors" in dance partnership with Deborah Colker and numerous other Brazilian dance companies. Ginna is planning to minor in dance and takes Ballet and the Art of Dance as classes in her fall curriculum. She plans on having dance with her for her entire life and is thrilled that she can continue her passion through the Arts Scholar Program at the University of Virginia!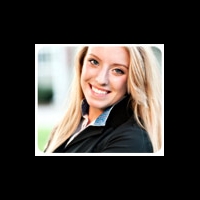 Lucy Trieshmann, Music
Lucy Trieshmann, a Newport News native and Hampton Roads Academy graduate, has played the tuba for over seven years. She was the principle tubist and low brass section leader in her high school's concert band, but also enjoyed cheering on sports teams with the pep band. Now, she is a member of UVA's Wind Ensemble and the Cavalier Marching Band. Outside of the music world, Lucy loves to read, watch documentaries, and participate in outdoor activities. She plans to study Cultural Anthropology and Spanish during her time at UVA. This semester, she will also volunteer through Madison House at a Spanish immersion daycare in Charlottesville to further pursue her passion for Spanish. As an Arts Scholar, she hopes to utilize all the resources available in order to enrich UVA's arts community and improve her own skills.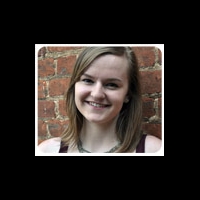 Maddie Withrow, Studio Art
Maddie Withrow developed an interest in art at an early age in her hometown of Richmond, Virginia. During her time at Maggie L. Walker Governor's School, Maddie refined her skills through both art and photography classes and was able to showcase her works at both individual and group exhibitions. Her main focuses include photography, videography, and mixed media, with a minimalistic aesthetic that is often accompanied by the human form as subject matter. Her pieces are left up to the interpretation of the viewer, as they are often ambiguous in some manner, though the ideas of human progression and actions are prevalent themes she explores. Besides art, Maddie is interested in studying media studies, and enjoys reading, music, and volunteering.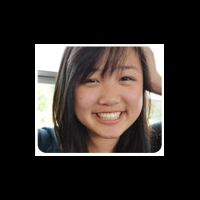 Susan Xie, Studio Art
Fortunate to grow up as the granddaughter of a Chinese watercolorist and develop under the instruction of encouraging grade-school art teachers, Susan lives with a desire to create. She came to UVa with a background in drawing, painting, and various collaborative projects, such as a mural for her public high school in Acton, Massachusetts and installation art at Massachusetts Art All-States. Her curiosity has since led her to explore film photography in Italy, scenic painting, and the digital landscape among various other liberal arts subjects that have informed her art. Visit rsx3cd.wix.com/astudentartist for examples of her work. Susan enjoys giving tours at the Fralin Museum of Art and waking up for sunrises. She expects to graduate in 2017 with a Bachelor of Science in Commerce and a minor in Studio Art.
J. Sanford Miller Family Arts Scholars, Class of 2016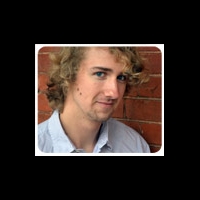 Augustus "Gus" Egan, Studio Art
Gus Egan, now a second year arts scholar for studio art, studied at the atelier style Acorn Gallery in his hometown of Marblehead, Massachusetts since he was nine years old. Though in recent years he has found himself specializing in drawing and oil painting of the human figure, his latter two years at the Waring School, in Beverly, Massachusetts, he made a point of choosing art classes that he had never taken before, ranging from 3-dimentional design, to print making, to black and white film photography. In his last semester of his senior year at Waring, he created a portrait of each student in his graduating class in a style with which he had little to no experience: minimalist, spray-paint stencil, or caricature. In his first year at the University of Virginia, he has laid the groundwork for another three years of artistic pursuits by taking drawing 1 and 2. He has regularly entered work in the Marblehead Arts Festival, where, this past summer, he won the Lee R. Smith award for his self-portrait done in charcoal. Though he has been chosen for the Arts Scholars program for his visual arts, he also has an affinity for music, performing with his guitar, voice and mandolin in many school and local events. He is very excited for his second year with the Arts Scholars.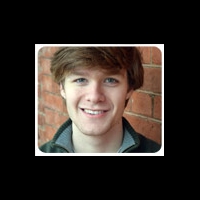 Scott Hazelwood, Studio Art
Certain amateur home videos reveal that Scott Hazelwood's interest in visual arts began at a very early age, but it was his time at Richmond, Virginia's Maggie L. Walker Governor's School that convinced him to continue to pursue art education. He developed and refined a range of skills during high school but prefers acrylic paint over other media. His work has ties to both an overarching theme of chance exerting observable force in each piece as well as highly personal memories and experiences. Scott's work was regularly exhibited within Maggie Walker; he had the pleasure of organizing the inaugural show in a newly refurbished exhibition space as well as participating in the annual Senior Art Show at ArtWorks Gallery in Richmond. In 2012, his portfolio won a Silver Key in the Scholastic Art Awards. Since he arrived at UVa, Scott has continued taking art courses in drawing and painting. His submission to the Arts Students Society Spring 2013 Juried Gallery Show was one of 36 pieces selected for exhibition. During the summer of 2013, Scott had an amazing overseas experience in Europe which exposed him to some of the classical and contemporary art and architecture of Austria, Hungary, and the Czech Republic.
Gabrielle Jehle, Dance
Gabrielle Jehle, a Buffalo native, is currently a second year student and Arts Scholar at the University of Virginia. Gabrielle's passion for dance began at a young age. She attended American Academy of Ballet, where she studied several forms of dance, including ballet, pointe, lyrical, jazz and modern. Gabrielle was also on David de Marie's National Competition team although she later decided to focus mainly on her study of ballet. Over her 14 years at American Academy, Gabrielle had the opportunity to showcase her talents in The Nutcracker, the Amherst Youth Ballet, and various other performances. In addition to her intensive study of dance over the school year, Gabrielle also continued her training throughout the summer. She attended Walnut Hill School for the Arts, located in Boston, Massachusetts, for a three-week summer residential program. Additionally, Gabrielle attended Chautauqua Institution School of Performing Arts, focusing in ballet, for two consecutive summers. At the Institution, she had the opportunity to train with world-renowned faculty, including Jean-Pierre Bonnefoux, Patricia McBride, and Maris Battaglia, as well as perform in the historic amphitheater. During her past year at the University of Virginia, Gabrielle also performed in Rhapsody Ballet Ensemble's The Nutrcaker.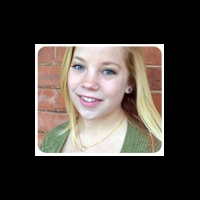 Heidi Klockenbrink, Drama
Heidi Klockenbrink is thrilled and honored to be part of the Arts Scholars program here at the University of Virginia. She was born and raised in Roanoke, Virginia, where she graduated from Hidden Valley High School. She also was accepted to and attended the Burton Center for Performing Arts, of which she was elected President and ran functions and events for the program. Heidi has been in myriad theatrical productions, both local and regional, including shows such as Oklahoma!, Thoroughly Modern Millie, Guys & Dolls, Beauty & the Beast, and It's a Wonderful Life. Her favorite role to date has been to portray the lead as Madeleine in Madeleine's Christmas. Heidi hopes to major in Arts Administration, a program that supports students with diverse interests within the creative realm. She plans to continue her education at graduate school and someday reside in her favorite state of California, but for now she couldn't be happier looking forward to the rest of her journey at UVA.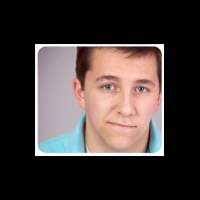 Timothy Lewis, Drama
Tim Lewis is a second year Drama Major. Though a member of the Arts Scholars for his work in theatre, he is also highly involved in music. He is a member of the University and Chamber Singers, as well as a representative for the Music and Performing Arts Committee. Last year, Tim was highly involved in the First Year Players. In the most recent FYP productions, he played Judd Fry in "Oklahoma!" and Reverend Crisparkle in "The Mystery of Edwin Drood." He is currently in the cast of the Drama Department's production of "Crazy For You." After college, he plans on serving in the United States Navy and then hopefully pursuing a career in theatre.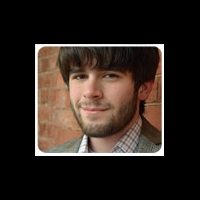 Cameron Mankin, Studio Art
Cameron Mankin is a fourth-year Echols and Miller Arts Scholar at the University of Virginia, selected for his work in visual art. His artistic practice revolves around assembly. Intaglio and relief prints are collaged together on handmade paper or wooden panels. Inspired by video games and Saturday morning cartoons, these constructed images explore the concept of heroism in contemporary context. Cameron's work has been displayed in numerous student shows and the literary magazine Glass, Garden. It also features in the permanent collections of Mountain Lake Biological Station and the Small Special Collections Library at UVa. When not in the studio, Cameron writes lyric poetry, practices martial arts, and dabbles in marketing for local non-profits and arts organizations.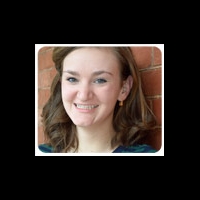 Natalie May, Music
Though born in Charlottesville, Natalie May was raised largely in Nashville, TN, and was fortunate enough to discover her love of music at a young age while in Music City. Aside from dabbling in the Violin, Natalie has focused all of her musical energy into the study of voice. She attended the Harpeth Hall School, where she became a stalwart member of the Harpeth Hall Singers, Concert Choir, and Chamber Choir under Director Nancy Turner. Natalie also trained as a classical soprano with Elizabeth Carter. Here at UVa, she studies voice with Pamela Beasley and is a member of the University Singers under Director Michael Slon. In addition to vocal performance, Natalie has studied music theory and composition, and has produced a number of musical scores. While classical music is perhaps her forte (no pun intended), Natalie also enjoys singing pieces from the American musical theatre and jazz traditions. Outside of music, her interests include dance, drama, art, literature, and loving UVa. Around Grounds, you'll find her with the USingers, First Year Players., and Hoos in the Stairwell. Natalie is so thankful to be part of the UVa Arts Scholars program and looks forward to furthering her academic and artistic studies as she pursues music and Arts Administration.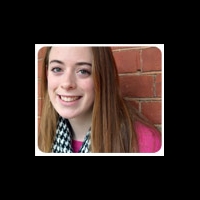 Brigid McDonald, Music
Brigid McDonald is a College Arts Scholar for music from Livingston, NJ. She currently plays the flute in UVA's Wind Ensemble and Cavalier Marching Band and takes lessons with Kelly Sulick. Her training has been mostly in classical music, but she has recently started exploring some more modern repertoire. Over the summer, she participated in Project Trio's The Camp, a weeklong workshop that focused on chamber music with flute, cello, and bass. Through this program, she strengthened her improvisation skills and learned how to beat box flute. In high school, Brigid was the principle flute in the Greater Newark Youth Orchestra, a program through which she worked closely and played in concert with the New Jersey Symphony Orchestra. Brigid also played in the New Jersey region and all-state bands in 2011 and 2012 and was chosen as a performer in the Suburban Music Study Club's 2011 Young Artists Invitational Festival. She has performed at Carnegie Hall and Lincoln Center because of her success in the Piano Teachers Society of America's Carnegie Hall Competition and the Golden Key Music Festival, respectively. Brigid is so grateful for the opportunity Miller Arts Scholars has given her to explore her passion for music, and she looks forward to continuing her studies in flute at UVA.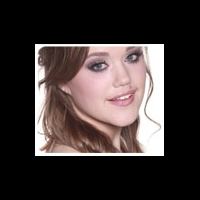 Rachel Mink, Music
Rachel Mink is a second year in the College of Arts and Science, with a major in music and (hopefully!) arts administration. Rachel is a native of Newark, Delaware and is both a voice student and a piano student, having started studying music at the age of six at the University of Delaware. On Grounds, Rachel is president of Hoos in Treble, an all-female a cappella group, a member of the University Singers, and a student of Pam Beasley. In her first semester at UVa, Rachel played the role of Edwin Drood in First Year Player's production of "The Mystery of Edwin Drood." Rachel is also involved in Music Arts Board, a group responsible for bringing international pioneers in the arts to the University. With Arts Scholars, Rachel fills the role of Music Representative and actively pursues the arts, especially music. This summer, Rachel went to Florence, Italy to study opera, and hopes to continue her education in opera. Before college, Rachel's work with OperaDelaware has included roles in Bizet's Carmen, Purcell's Dido and Aeneas, Charlotte's Web, and many more. Rachel has attended Brevard Music Festival in North Carolina for the past two summers and was accepted into the American Choral Director Association National Honor Choir twice, as well as the Regional Honor Choir, traveling to Florida, Los Angeles, and Connecticut to sing. While she loves classical music, Rachel has also developed a passion for composition. She has released two full-length, self-composed pop albums, entitled Things I Meant to Say (2010) and Songs to the Stars (2012). Both are available on iTunes, Amazon, and CD Baby!
Henry Peltz, Studio Art
Starting his freshman year of high school, Henry Peltz began his Art career with digital photography at Schreiber High School, in Port Washington, New York. Though most of his work encompassed digital cameras and computer oriented media, he explored the uses of film and the darkroom in his last year of high school. As he entered UVA, his work has begun to explore new settings and environments, from a more urban based media to rural settings. During his first year as a student at the University, his classed ranged from Studio Art, Economics, and even Philosophy. Having participated in and won many photography and design competitions, throughout his entire career, Henry continues his artistic career with various classes, hoping to try Sculpture and Cinematography by the end of the year. Going into his second year, Henry has decided to pursue an Economics and Environmental Policy major as a College Echols Scholar, with the intent of continuing his photograph passion along the entire way.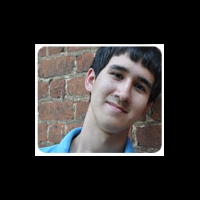 George Schwartz, Music
George Schwartz is a graduate of Osbourn Park Senior High School and the newly established Governor School @ Innovation Park. In these respective institutions, he graduated as valedictorian of his class and received high praise, including a presentation at BAE systems for his project involving lasers measuring micron sized particles. Besides his academics, George has been playing piano for twelve years. During this time, he was privileged enough to perform in Carnegie Hall, be a finalist in Duquesne's National Piano Competition, and a participant of various prestigious camps including, Tanglewood, Eastern School of Music, Music Horizons at Eastman, and Schlern's International Music Festival. Throughout his piano studies, he has studied with professors including Douglas Humphreys, Boaz Sharon, Anna Balakerskaia, and Ya-ting Chang. For the future, George intends to continue his music studies at the University of Virginia under the Arts Scholar Program and pursue a major in Physics and Chemistry as a College Science Scholar.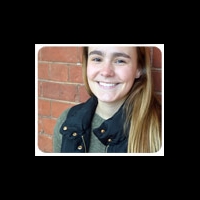 Margaret Via, Studio Art
Margaret is in her fourth year at the University of Virginia, majoring in Studio Art, with a concentration in Printmaking and a DMP candidate. She enjoys the expansive practice of printmaking and still has lots to learn. Art making makes for great community, and she is glad she has been apart of this one. Her work has been shown at the McGuffey Art Center in Charlottesville, VA.
J. Sanford Miller Family Arts Scholars, Class of 2015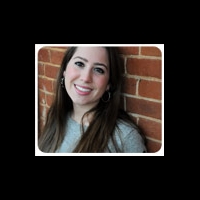 Olivia Bona, Music
Olivia Bona is from Atlanta, Georgia and has been playing the oboe for 9 years. She is the current Vice President of the Miller Arts Scholars and is very honored to hold this position. Olivia is a double major in music and government. She has studied oboe performance with such internationally renowned oboists as Hansjörg Schellenberger, Alex Klein, John Ferillo, Richard Kilmer, Elizabeth Koch, and Elaine Douvas. Further, Olivia has performed under the batons of such conductors as Larry Rachleff, Keith Lockhart, Kate Tamarkin and the Grammy winning Robert Spano and Donald Runnicles. Olivia has also had the pleasure to perform with the Ash Lawn Opera Company, the Virginia Oratorio Society and the University Singers Orchestra. Olivia continues her studies in music with Aaron Hill, a professor at the University of Virginia.
Mary Davis, Drama
Born in Memphis, Tennessee and raised in Reston, Virginia, Mary Davis has been lucky enough to be surrounded by a rich community of the arts. Fast forward some years, and now Mary is a second-year Art Scholar for her work in theatre. She has performed in UVa student groups and the Drama Department, South Lakes high school, and the DC metropolitan area. Recently she has taken part in two devised works that were performed in New York City! Empty Cups was a devised work by UVa drama students, for which Mary wrote, directed, and acted. Less than a month later, she traveled to New York to do videography work for N'a pas un gramme de charisme, a performance art piece by Claude Wampler. Other recent shows include Rhinoceros, Much Ado About Nothing with Reckless Bard Productions, The Music Man with First Years Players, "Mr. Paradise" at the Georgetown University Tennessee Williams Centennial Festival, Our Town, Les Misérables, the Laramie Project, and Anything Goes. In 2010, she won a Cappie award for Lead Actress in a Musical for her role as Eponine in Les Misérables. Summer 2012, Mary had a brief internship at The Studio Theatre in D.C. For her senior project in IB Theatre, she co-wrote and co-directed a one-act musical titled "May the Best Tween Win." Additionally, she has helped make several short films and is currently an executive member of the Filmmakers' Society at UVa. Summer 2013, Mary is elated to work with Sarah, Brigid, and Rachel on a service project in Kigali, Rwanda sponsored by the Center for Global Health. Her (tentative) plan is to be a Global Development Studies and Drama double major.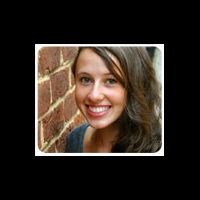 Elena Dimitri, Dance
Elena Dimitri is an Arts Scholar for dance. She is working toward a double major in Elementary Education and American Studies with a concentration in race and ethnicity as well as a minor in Dance. Currently she is President of the Arts Scholars Student Board. She also enjoys her role as the publicity chair for UVA's Dance Committee. Within the dance department, she enjoys choreographing for and performing in the Experimental Dance Concerts each semester. In addition to her participation in the dance concerts, she attended the American College Dance Festival (2012), and has worked with guest artists including Susan Weisner and Christopher Morgan. Other dance involvement includes the American Dance Festival Winter Intensive in NYC and interning with Claude Wampler during the production of her performance entitled "N'a pas un gramme de charisma," performed at The Kitchen in NYC. Her dance training began through the School of Richmond Ballet where she also participated in their Minds in Motion Program. Elena attended Appomattox Regional Governor's School for the Arts and Technology where she danced in Spring Concerts, Senior Showcases, and Annual Galas. She received recognition in both performance and choreography. She performed in the National High School Dance Festivals held in Miami (2010) and Norfolk (2011), and she attended numerous Summer Intensive Programs at the Richmond Ballet and the Boston Conservatory. She hopes to continue to evolve technically and creatively as a UVA Art Scholar.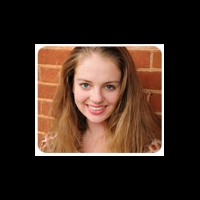 Rebecca Galt, Dance
Rebecca Marie Galt is currently a third year College Arts Scholar for Dance. Before coming to the University of Virginia, she attended New World School of the Arts for dance in Miami, FL. Some of the highlights of her high school dance experience include performing Psalms, a José Limón piece restaged by Bambi Anderson, taking part in the National High School Dance Festival, where she performed Robert Battle's Battlefield, and being selected to perform a student-choreographed piece during YoungArts Week. Rebecca has continued dancing at UVA and is very involved in the dance program. She has performed in the dance program's concerts every semester, which includes works created by faculty, students, and guest choreographers. Rebecca also has had the opportunity to attend and perform at the American College Dance Festival, ACDFA. She is a member of the Virginia Dance Company and was assistant choreographer for First Year Players' production of The Mystery of Edwin Drood. Out of the studio Rebecca is the treasurer of Dance Committee, the dance representative for the Miller Arts Scholars, and a member of Student Council's Arts Committee, where she serves as an advocate for the arts around grounds. She is majoring in Psychology and works as a Research Assistant in the Social Behavior and Decisions Lab. Rebecca plans on attending Medical School and being a supporter of the arts for the rest of her life.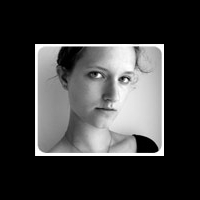 Ava Lonergan, Studio Art
Ava Lonergan is a Studio Art major concentrating in Photography. She hopes to go to grad school to pursue graphic design later on. In the meantime, she absolutely loves her photography classes and can easily spend hours in the darkroom or the digital lab. She's currently a co-Historian for the Arts Scholars, working on documenting events and updating the blog. Aside from photography, she has a love of gardening and can be found volunteering at the UVa Community Garden and the Morven Kitchen Garden. She attended high school at Woodberry Forest School in Madison, Virginia, where she was the editor-in-chief of the school's literary-arts magazine, The Talon. She took over the layout design, which is where her love of graphic design began. In 2010 the magazine won a gold medal and highly selective Silver Crown Award from the Columbia Scholastic Press Association in addition to winning first place for overall design in the literary magazine category. Her photography and artwork can be seen here: http://avalonart.portfoliobox.me/ and her final issue of The Talon can be seen here: http://ow.ly/pbx1q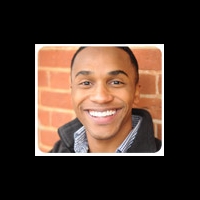 Ronald Middleton, Drama
Ronald Middleton is an Arts Scholar within the department of Drama at the University of Virginia. He was born in Richmond, Virginia. He's been a performer since he was little, performing songs around the house and even impressing the local shopping mall clown with his humor. He moved to a suburb of Columbus, Ohio at the age of 7 and soon after began taking singing, acting, and piano lessons. By the age of 10 he had written his first song and at 13 began dabbling in the art of music production. The summer before 9th grade, Ronald was accepted into the American Idol Summer Camp in Massachusetts where he was given the opportunity to train with top acting and vocal coaches as well as contestants from the show. At the age of 14, he and his family returned to Richmond, where he began attending Henrico County Public Schools' Center for the Arts, his concentration being Musical Theatre. At the center, he performed in many showcases and shows, including West Side Story, The Crucible and The Diary of Anne Frank (in partnership with the Virginia Holocaust Museum and Partners in the Arts). During his sophomore year of high school he was given the chance to put his on-camera training to the test by being in a regional commercial for a haunted attraction. In addition to being a well-rounded performer, Ronald is also a model, having done shoots with photographers from both Virginia and Los Angeles. After graduating from the University he hopes to move to New York City to pursue a career as a music recording artist/staff writer, as well as to do some stage work and commercial modeling ...hopefully reaching Broadway as well!
Julia Pedrick, Studio Art
Julia Pedrick is from Philadelphia, Pennsylvania and attended high school at The Baldwin School in Bryn Mawr, Pennsylvania. Julia has studied art since her freshman year of high school, and has participated in other art forms such as chorus and the study of art history. Julia has taken many types of studio art, and although she has experimented with other mediums, has found a calling in drawing and painting. Julia was featured in many local student shows in the Bryn Mawr area, and regularly participated in her high school's shows. Julia's favorite medium is charcoal, and she loves to draw portraits of people and interesting still lifes, but has also done many oil paintings. In her first year at UVA, Julia took a Drawing I course that challenged and matured her drawing technique. In the Fall, her submission for the University's Homecomings Mural won, and she created a 72 foot long chalk mural on the Charlottesville Downtown Mall. She participated in the Arts Student Society's club and student winter show, and also participated in volunteer portraits of orphans in South America. During the summer after her first year, she studied abroad in Siena, Italy, focusing her studies on Italian, but in particular Art History. In her second year, Julia declared double majors in Psychology and Studio Art. In the fall and winter of her second year, Julia created a sculptural piece for the Open Doors exhibit at The Garden in Charlottesville that opened in February 2013. During the summer after her second year, Julia worked as an intern in the Art Ability program, an annual art show for exclusively disabled artists, at Bryn Mawr Rehab Hospital, Pennsylvania. There she worked on curatorial and administrative aspects of art, from writing bios to meeting with artists to curating a small exhibit. In her third year, Julia will continue working for the Student Docents at the Fralin Museum of Art at UVA and plans on experimenting in different mediums such as sculpture and printmaking. She hopes to continue to find links and inspiration from studying psychology and studio art simultaneously.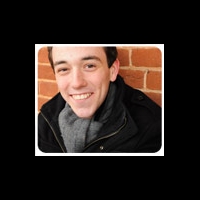 Alex Rafala, Drama
Alex was raised in Culpeper, Virginia. He developed an interest for theater during middle school and has since acted in many school and community shows. Alex quickly jumped into the UVA theater scene upon arriving in 2011. Since then, he has acted in five shows. During his first semester, he sang in the quartet in the First Year Players' production of The Music Man. His Drama Department credits include Romeo and Juliet, Georg in Spring Awakening, and Donald in You Can't Take It With You: the inaugural production of the Ruth Caplin Theater. In the winter between his third and fourth semesters, Alex traveled to New York City to act Off Off Broadway in Empty Cups, an original play written, directed, and performed by UVA graduate and undergraduate students. This past summer he studied acting at Michael Howard Studios in New York City. This year he has been cast to play George Ackleberg (Aslaksen) in Professor Doug Grissom's adaption of An Enemy of the People. Alex will continue to act in shows at UVA. He wants to explore playwriting, screenwriting, and directing as well. Alex is majoring in Drama.
Erica Ruth, Studio Art
Being from a Navy family, Erica has moved ten times in her life, attending three different high schools in Chesapeake, Virginia, Seattle, Washington, and Naples, Italy. At the University of Virginia, Erica majors in Arts Administration, concentrating in Studio Art (photography) and Media Studie. Erica has been studying photography since she was 15, and continues to hone her skills in such areas as black and white dark room photography, color printing, and view camera work. In her few years at the University, Erica has developed her photography portfolio through various events, such as shadowing a local wedding photographer, documenting the Virginia Gentlemen's 60th Anniversary Weekend, taking pictures for the Cavalier Daily, and also photographing numerous individuals from the U.Va community. In 2011, Erica's photograph of Venetian gondolas was chosen to be the cover of a local shopping guide, called "Shopping on the Boot," and currently, four of Erica's photographs are featured in Clemons Library. Although Erica does not yet know her what she wants to do after she graduates, she is confident that photography will play a substantial role in her post-graduate life. She is interested in learning more about the non-profit arts movements and about advocacy for the arts.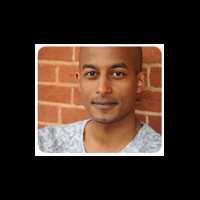 Christian Sahle-Selassie, Drama
Christian was very happy when he was accepted by the University of Virginia and granted recognition as an Art Scholar for Drama. He was excited by the opportunity to know the other Art Scholars, to be exposed to different forms of art, and to learn from their individual talents. At Elstree School in the UK, he played the parts "Fizzy" - in Bugsy Malone; and "Jesus" - in Jesus Christ Superstar. While studying at Wellington College in the UK, Christian had Drama and Music lessons for 5 years. He played the part of "Batista" - in The Taming of the Shrew by William Shakespeare"; as "Richie" - in A Chorus Line; "Roberto Miranda" - in Death and the Maiden by Ariel Dorfman; and as "Othello" - in Othello by William Shakespeare". In the production of "Othello", Christian represented Wellington College on a tour of the Far East, which included Beijing, Honk Hong, Ho Chi Min City and Singapore. Christian's Awards include: the "Bronze Medal with Distinction"; the "Silver Medal with Merit"; and the "Gold Medal with Distinction" from The London Academy of Music and Dramatic Art. Wellington College also gave him an "Award of Colors for Contribution to Arts", as well as "The John D Gold Award for Performing Arts". Upon graduation from the College, Christian was accepted by the Oxford School of Drama, Oxfordshire. Christian plans to learn as much as he can about Drama and Films while at UVA. He is also interested in studying English Literature.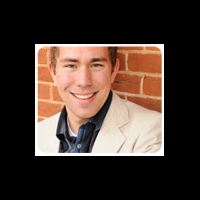 Thomas Scheevel, Music
A third year physics major in the College of Arts and Sciences, Thomas Scheevel is a multi-instrumentalist, producer, and composer hailing from Grand Junction, Colorado. He plays clarinets, saxophones, keyboards, and many other wind instruments. The main focus of his recent work is on electronic and electro-acoustic dance music and film score. He has done film scores for several short films, as well as the documentary "The Problem with Route 29," which premiered in April 2013. Another current project is the prototyping of a new member of the clarinet family, with expanded tonal and expressive ability- the instrument is in the process of being adjusted for intonation. Currently, he plays in the Cavalier Marching Band and the UVA Klezmer Ensemble. He has played with the Charlottesville and University Symphony Orchestra and the UVA Wind Ensemble.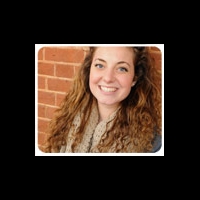 Sarah Sherman, Music
Sarah Sherman is thrilled to be part of the community here! As she applied to the University of Virginia she submitted an arts supplement of vocal performance and was selected as an Arts Scholar. Singing is "her art," or the area she represents within the Arts Scholars. She trained for three and a half years in high school and has concentrated on classical voice. She hopes to pursue a degree in music and perhaps something else at the University of Virginia. In high school Sarah enthusiastically participated in athletics such as soccer, track, and swimming. However, she also participated during her junior and senior years in VMEA All-State choir and Virginia Honors Choir as a Soprano I. These experiences and the people she met gave her an incredible passion for music and singing.