Echols Alumni
J. Sanford Miller Family Arts Scholars, Class of 2024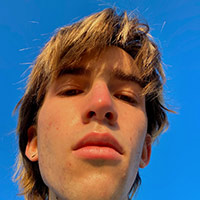 Lily Franks, Creative Writing
Lily Franks has lived all their life in New York City, and has been writing poetry since they were seven. Lily is interested in teaching poetry to kids, trans-poetics, revolutionary art, and the poetics of water. Lily also dabbles in comics, playwriting, theatre-making, and the occasional short story. Their favorite band at the moment is NYC-based Pinc Louds; and some of their favorite writers include Sappho, Catullus, Anne Carson, Susan Sontag, Pablo Neruda, and Alexis Pauline Gumbs.
J. Sanford Miller Family Arts Scholars, Class of 2022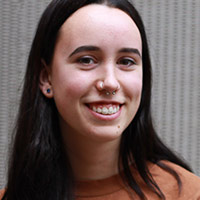 Stephanie DeHart, Studio Art
Stephanie DeHart is a visual artist from Falls Church, Virginia. The arts have always played a big role in her life. She has practiced ballet seriously since she was four years old. Growing up, she was always drawing, and used to catalogue her experiences by drawing daily in various sketchbooks. Visual art has been her mechanism for understanding the natural world, and she constantly seeks to find connections between her two majors, Environmental Science and Studio Art. Living in Oslo, Norway for three years in high school also fostered this interest. At UVA now, she's starting to make art that explores lived experiences and the emotional psyche. Stephanie is a member of the Virginia Student Environmental Coalition, and she's really interested in various forms political art can take and how it's used in social movements and organizing. She also loves working with children and participates in Early Visions at UVA. Stephanie is engaging more and more with the greater Charlottesville community, and her work was recently exhibited at the Bridge Progressive Arts Initiative's show, Ridged: An Exhibition of Local LGBTQ+ Artists.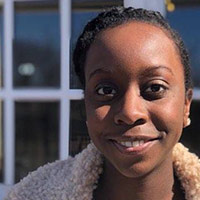 Imani Edwards, Music
Imani Edwards of Fairfax, Virginia, officially began her musical journey at the age of five. Having been surrounded by music for as long as she could remember, it was no surprise that seeing her neighbor with a violin sparked her curiosity. Eventually her parents relented and signed her up for lessons with a phenomenal teacher who happened to live on the same street. Over the years she has experimented with the double bass, piano, and currently, the viola, but the violin will always have a special place in her heart. Before attending UVA, Imani had been a member of the DC Youth Orchestra for almost five years; highlight performances include the Chilean Presidential Palace and the International Development Bank under the baton of Gustavo Dudamel. She also had the pleasure of taking part in the first two seasons of Carnegie Hall's NYO2, in addition to attending other music festivals such as Credo Oberlin and the Philadelphia International Music Festival. As the daughter of a hospice social worker, Imani has seen firsthand how important (and rewarding) it is to use these skills she has developed to give back to others. At UVA, she has continued playing the violin as a member of the Charlottesville Symphony, in addition to taking up the viola to play in a piano quintet. Imani is incredibly grateful for the many opportunities, most recently the chance to become a Miller Arts Scholar, that she has been afforded to grow both as a musician and a person. She looks forward to taking advantage of everything this program has to offer, and cannot wait to see where this experience takes her.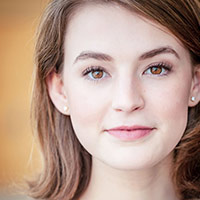 Avery Erskine, Drama
Avery Erskine is an English major and Drama minor from Arlington, Virginia. Although she initially fell in love with the stage through dance, she ultimately found her theatrical calling in drama. Avery studied acting from middle school through high school while filling her extracurricular availability with intense hours of ballet training at the Washington School of Ballet. Between acting and dance, she has performed in spaces as intimate as a black box theater and as resplendent as the Kennedy Center Opera House. In her sophomore year of high school, Avery decided to end her dance training and make drama her primary extracurricular, having fallen in love with the storytelling capabilities of the medium. She acted in multiple plays in her final years of high school and studied IB Theatre Higher Level, establishing in her the perspective that drama can be as academic as it is creative. At UVA, Avery's interest in drama has expanded to include writing, directing, and filmmaking, which she plans to pursue even more avidly in her final two years at the University. She is involved in many organizations on Grounds, including Virginia Players and Shakespeare on the Lawn, and has acted in many plays and short films during her time as a UVA student. Avery is honored to be a member of the Miller Arts Scholar Program, and she excitedly awaits all her future theatrical endeavors, both at UVA and after graduation.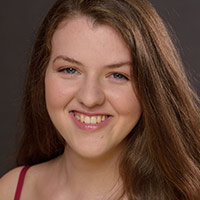 Rainah Gregory, Drama
Rainah was born in Australia, grew up in England, attended a conservatory in New York, and is now pursuing a degree in Virginia. To elaborate: dancing since the age of three, Rainah has tapped, turned, and kicked her way across stages, cruise ships and venues in Europe. She currently has an American accent (due to her American family) however will slip into British phrases and annunciations here and there (as would happen when you have spent sixteen years of your life in Britain). She now divides her time between three jobs, school, creating things, and watching a lot of British television programs. Rainah completed the Integrated Program at AMDA NY, studying singing, acting, and dance in 2017 and moved to Virginia to pursue a degree in 2018. After studying at PVCC and leading the PVCC Dance Club for 2 semesters, she applied to transfer to UVA as a Second year, and got in! After taking Screenwriting, Directing 1, and acting in the 2020 New Works Festival, Rainah became intrigued by the opportunities offered by the UVA Drama Department and looks forward to becoming more involved. She won the written category of Comedy Knight 2020, is part of University Vocal Jazz, has been a part of poetry and fiction workshops, and she is an American Sign Language student. She aspires to collaborate with Deaf artists in the future.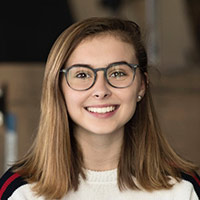 Emma Hitchcock, Studio Art
Emma Hitchcock grew up in Philadelphia before moving to Charlottesville for her teenage years. She has always been immersed in the arts and was raised in a family of musical intellectuals. Emma was a three sport athlete in high school, but during any free moment you would find her in the art building bringing her methodic creativity from the court to the canvas. She is also an advocate for social justice issues in the Charlottesville community and is the co-founder of Art for the Heart, a non-profit which seeks to connect the homeless community with the greater Charlottesville community through art. Art for the Heart, which was awarded a Tom Tom Social Innovation Prize, gave her the chance to join the Innovation Lab at the Darden School, where she learned how to design logos, websites, and marketing strategies for humanitarian causes. This led to an interest in graphic design which she continues to foster as a part of the graphics team for the Cavalier Daily. A Studio Art and Anthropology major, Emma hopes to continue combining her passion for social justice and art throughout her college career and beyond.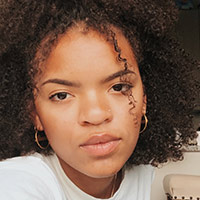 Abreale Hopkins, Studio Art
Abreale was born and raised in Bethesda, Maryland. Growing up, she went to every Smitsonian museum with her mother. This fostered an appreciation for a multitude of art forms from an early age. Though there was an appreciation for art, she viewed her art classes as just a school requirement. by the time she reached her junior year of highschool, she began to take art more seriously. She recognized how much joy she got from sketching and painting in her free time, and began to center her education around art. After her first year of college, she decided to make Studio Art one of her majors. Primarily working with paint, Abreale seeks to display the experience of Blackness.  This has given her the platform to create an interdisciplinary major in Studio Art and African American Studies. Abreale is deeply appreciative of her acceptance into the Miller Arts Scholars Program. She plans to use these privileges to expand her understanding of the world around her in relation to race, as well as develop her identity as an artist.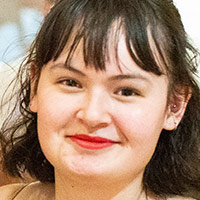 Maya Kim, Studio Art
Maya Kneebone Kim is a Sociology and Studio Art double major from San Diego, CA. She spent most of her life in New Hampshire, the place she would say she is really from. She always was interested in art, but sophomore year of high school was when she took the drawing class that made her realize how art could be a way to process the world around her. High school was when she was introduced to curation through the Lamont Art Gallery and began writing about art for the exhibits "Representing Feminism(s)" and "Queer Kids." Her first work was also shown in this gallery as a high school student. Now, she mainly focuses on printmaking and painting as well as museum work with the Fralin Museum of Art as a docent. In her free time, she dedicates a lot of her time to playing music from electric bass to classical bassoon. Much of her work stems from her experiences as they were influenced by a childhood in New Hampshire and followed her to Singapore, Virginia, and California. Her interests in Sociology and Studio Art stem from the same place of curiosity about the world and the systems that constitute our daily experience. She hopes that one day she can use her interests to create a world of art that is more accessible and welcoming to all people.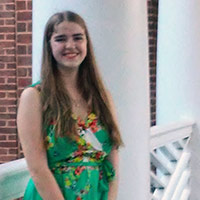 Cordelaine Klyne, Dance
Cordelaine Klyne, from Marshall, Virginia, fell irrevocably in love with dance at three years old in her first movement class. She trained at Virginia Civic Ballet in ballet, jazz, lyrical, contemporary, and musical theatre for fifteen years, pointe for nine years, and tap for seven years, with five years of partnering experience. Cordelaine performed lead roles and choreographed for two full-length ballets, two jazz showcases, multiple competitions, and various dance festivals and volunteer events. She was voted by her peers to be captain of the competition team and senior ballet company. A student-teacher at VCB, who also started a dance studio in her home, Cordelaine developed curriculum, organized, and offered two annual in-house performances. She is certified through Grade VII of the Cecchetti Council of America Syllabus and participated in intensives with Richmond Ballet, Cecchetti Conference, Steps, and VCB. At UVA, she is involved with Rhapsody Ballet Ensemble as well as the Dance Department's Fall and Spring Dance Concerts.
Joyce Lee, Music
Joyce Lee, from Reston, Virginia, first began piano lessons at the age of 11. She has since discovered a passion for learning and performing classical music, which has increased her appreciation for the arts as well as instilled in her the values of hard work and perseverance.  In addition to receiving awards at the local and regional level, she was the 2016 Virginia Music Teacher Association State Champion in the Senior Division. She was also invited to perform at the Virginia State Conference and the Young Artist Musicale concert at George Mason University, and attended the VA Residential Governor's School for the Visual and Performing Arts in 2017. She has greatly enjoyed instructing group piano lessons at a local studio in the past, and hopes to incorporate teaching music into her future as well. Here at UVA, she is a student of John Mayhood and volunteers with a program called Harmonies for Healing through Madison House, in which she plays for the patients at the Transitional Care Hospital.  Joyce feels extremely grateful and honored to be welcomed as a Miller Arts Scholar, and is looking forward to challenging her musical potential through broadening her perspective and understanding of the arts.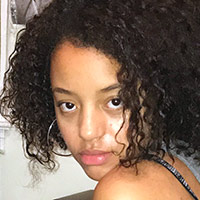 Kyara Måhlén, Drama
Kyara Måhlén was born and raised in Brooklyn, New York. Her interest in drama began at the dinner table where most of her time was spent acting out the bizarre stories of a day in the life of a first grader, than actually eating. She performed in her first play at her small progressive NYC school and fell in love with the experiecne. Since then she has done musicals and plays all throughout middle school and high school, as well as costume designed, sound designed, stage managed, and written a few plays. To her it does not matter which capacity she is involved, she is simply mesmerized by all aspects to creating a great production. Kyara solidified that she wanted a career in the industry after her time as a company member with the Harlem School of the Arts Theatre Alliance during her last few years of High School. Besides drama and film, she also loves to dance. She has danced pre-professionally with a Russian Ballet company as well as choreographed for her school benefit dance concert, Dancer's Responding to AIDS for 5 years in a row. Kyara is looking forward to her experience as a Miller Arts Scholar and immerse herself further in the field.
Siobhan McPherson, Creative Writing
Siobhan McPherson is a second year student of the class of 2022 from Long Island, New York. Her family raised her to value the arts and her creative pursuits were encouraged from a young age; she flourished in the visual arts, musical theater, choir, orchestra, and creative writing in her hometown's small high school. At UVA, she has found her place in a loving family of thespians through First Year Players and was involved with their Fall 2019 production of ​Into the Woods​. Additionally, she has funneled her passion for all things loud, proud, and outrageous by performing with Voyeuristic Intention, UVA's shadowcast for the Rocky Horror Picture Show. She rarely spends a second away from music, and sings constantly; you can usually catch her crooning as she tosses salads on the corner at Roots. She also expresses her love of music by DJing for WXTJ each week. In high school, she channeled her passion for writing through her school newspaper, but has felt an unprecedented freedom to pursue creative writing here at UVA. Since arriving here, she has felt the liberty to pursue poetry writing as a career, along with her other academic pursuits of environmental science and art history. She hopes to double major in environmental science and the area program for poetry writing. Siobhan's poetry is invested in the idea that the waking world is often stranger than our dreams are. Her writing is often surreal, but rather than deriving these images from dreams or imagination, they are mostly based on the everyday. She is intensely devoted to trying to describe a peculiar sense of alienation we all feel from time to time. In other words, her writing is interested in the bounds of the self and how these borders are both reinforced and eroded by the strange paradox of isolation and social connection we find ourselves in today. Siobhan is grateful to have become a member of the Miller Arts community and is excited to expand upon her work with this encouragement and the newfound access to their resources.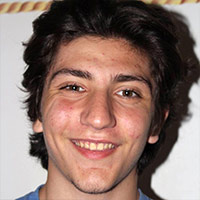 Reza Mirzaiee, Creative Writing
The son of immigrants and heir to a line of Spanish farmer-poets, Reza Manuel Mirzaiee was born in the northwest coast of Spain to an Iranian father and a Spaniard mother. He grew up travelling back and forth between Spain and Virginia for the first twelve years of his life, inheriting his mother's tactful wit and his father's relentless determination; from a young age he fell in love with people and the stories they brought along with them. A multidisciplinary artist, Reza began drawing as long as he can remember. He won a regional Scholastic Art award in 2017 for a portrait of his military-bound brother, and works part-time as an animator and graphic design specialist for New Point Strategies, an HR consulting firm. He's also currently performing as a guitarist and singer in his band Live Wire on weekends, and has been cast in a number of theatre productions, including  First Year Player's fall 2018 production of Into the Woods, and more recently the UVA Drama Department's Spring 2020 production of Once Upon A Mattress. He's currently the UVA Student Game Developers Club's Internal Relations officer, where he directed the indie top-down shooter Flint Westwood, and is planning on writing and directing an original role-playing Game in 2020. Reza hopes to double major in Computer Science and the Area Program for Literary Prose under the English Department. He's looking forward to forming part of the Miller Arts Scholars program, and excited about where the arts will take him next!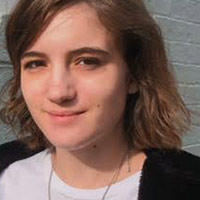 Claire Murphy, Studio Art
Claire Murphy is a Studio Art and English major from Richmond, Virginia. While she has always been peripherally engaged in the arts, given that much of her extended family either paints or does photography, she didn't realize her passion for filmmaking until her gap year between high school and college. Once she realized her love for film, she tried to learn as much as she could in a relatively short period of time. She taught herself a bit through reading lots of books on filmmaking techniques and watching dozens of movies, but her creative journey really picked up when she got to UVA. She has enjoyed her cinematography classes as a chance to learn from her peers and apply some of the screenwriting and directing techniques she learned about during her gap year. Claire has been involved in Filmmaker's Society and LabShorts and tries to help out on as many shoots as she can- she loves being on set. Claire looks forward to being a Miller Arts Scholar and getting more involved in arts on grounds.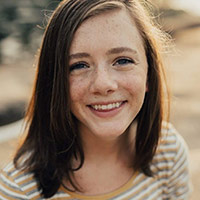 Ann-Elizabeth (Libbie) Ryan, Dance
Libbie began dancing at age 3 in a local studio in Mechanicsville, VA. There she studied ballet, jazz, and tap. Her passion for modern dance began in middle school and continues today. Growing up, she participated in community performances, annual galas and recitals, DanceMakers convention and competition, and local intensives through RADAR and School of Dance Arts. In high school, Libbie joined the Youth Ensemble for Dogwood Dance Project. With them, she performed modern pieces alongside local artists in their yearly show, and also participated at Virginia Dance Symposium, Virginia Dance Festival, and Richmond Dance Festival. She also loves exploring new dance styles and teachers through organizations such as Dogtown Dance Theatre. Since being at UVA, she has been heavily involved in dance on grounds, performing in the Fall and Spring concerts, joining Virginia Dance Company, attending ACDA, and beginning to take classes for her Dance Minor. Libbie is excited to grow as a dancer and an artist at UVA, especially by connecting with other art scholars. She plans to study Special Education and hopes to carry her passion for dance through her career.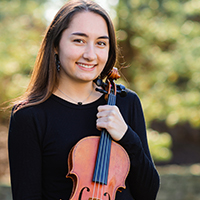 Lauren Schmidt, Music
Lauren Schmidt is a Chemistry and Music major at the University of Virginia. She grew up in Westport, Connecticut and began playing the violin at age 9. Since then, she has performed at venues such as Carnegie Hall, Boston Symphony Hall, and Lincoln Center. In 2018, Lauren was the winner of the Staples High School Concerto Competition and performed Lalo's ​Symphonie Espagnole ​with the Staples Symphonic Orchestra. In addition, she was the concertmaster of the Norwalk Youth Symphony from 2016-2018 and had the opportunity to tour with the orchestra on two occasions, giving concerts in cities throughout Germany, Austria, and the Czech Republic. Lauren is also an avid chamber musician, having been a violinist in the Ariston String Quartet and the Apollo String Quartet, and is currently the violist in the Jupiter Quartet at UVA. She has participated in the Skidmore String Festival and the Chamber Music Institute. Currently, Lauren is a violinist in the Charlottesville Symphony, performs chamber music on viola, and studies violin with Professor Daniel Sender, the concertmaster of the Charlottesville Symphony. Lauren looks forward to continuing to expand her musical knowledge with the help of the Miller Arts Scholars program.
Wendy Tang, Music
Wendy Tang grew up in Great Falls, Virginia, where she started playing the flute at the age of 10. In high school, she played in her school's band and orchestra programs, the American Youth Philharmonic Orchestras, and in honor ensembles, such as District Band, All-State Band & Orchestra, and Senior Regional Orchestra. She has also performed at the Kennedy Center and with the Fairfax Symphony Orchestra. Through these experiences, Wendy realized the extent to which music can inspire a community, and she wants to continue to inspire a wider audience through her craft. At UVa, Wendy plays with the Cavalier Marching Band, the UVa Wind Ensemble, the Charlottesville Symphony Orchestra, and studies flute under Kelly Sulick. She plans to double major in Economics and Computer Science. Wendy is extremely grateful and honored to be a Miller Arts Scholar and hopes to take advantage of this opportunity to expand the influence of the arts by bringing music to those who do not have easy access to it.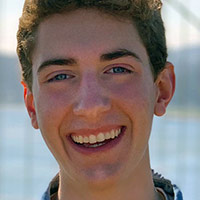 Benjamin Trombetta, Music
Hailing from Pleasantville, New York, Ben Trombetta discovered his love for the performing arts in elementary school, portraying the "Balloon Seller" in a first-grade production of "The Three Little Pigs go to the Fair." Ever since then, Ben's passion for music, theatre and dance has grown immensely. Ben has been singing since he was five and began playing the trumpet when he was nine. At Pleasantville High School, he was an active member of concert chorus, band, and jazz band. An avid cross country and track athlete, he also served as the president of Razor's Edge, an all-male acapella group. Ben was selected to perform in both the New York Area All-State Chorus in Purchase, and the New York All-State Chorus at the Eastman School of Music in Rochester. He played numerous roles in his high school musicals, including Robert Martin in The Drowsy Chaperone and Rolf in The Sound of Music. Ben also won an "Outstanding Student Critic Metro Award" for his review of a local high school's production of Pippin. At UVA, Ben is involved in the music, drama, and dance departments; he studies classical voice in the studio of Pamela Beasley and is a member of the University Singers, Chamber Singers, and First Year Players. Tentatively, he hopes to double major in English and Music and minor in Italian Studies. Ben is extremely grateful to be a Miller Arts Scholar and is excited to be more involved in the arts at UVA.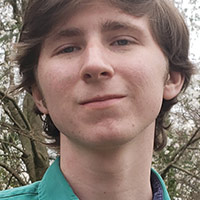 Berkeley Wilkins, Creative Writing
Berkeley Wilkins of Falls Church, Virginia began taking art classes when he was five. He began participating in theatre productions in Middle and High School. He continued taking art classes in school, participating in the international baccalaureate art program. Berkeley developed a love for sculpture, which became a form of tactile art. He began writing poetry and making art that could be heard or touched. He earned a silver key in 2018 for a poem he wrote about time-travel and neglect. At the university, he became more invested in writing—taking poetry workshops, participating in the poetry and spoken word club, and being nominated for the Gosnell Prize. In the spring of 2019, he also began a social media campaign called Announce Capacity where he posts poems and photographs displaying the artistic capabilities of people with disabilities in an effort to advocate for authentic representation of people with disabilities in the media. He found his artistic calling in writing. Writing allows Berkeley to make space and raise the volume when he was feeling unheard. Berkeley's mission in poetry is to show the reader what it is like to live with a vision impairment through his voice, form, and movement, something he has not seen in poetry before. His vision portrays his work as an instinctive part of how he navigates the world. Berkeley's goal is that one day his work can help others find their voice and create more space for other people with disabilities to be included in the arts.
Elizabeth (Liza) Wimbish, Studio Art
Liza Wimbish is an artist from Richmond, VA. Her work utilizes photography and mixed media practices. Her interest in artmaking began with black and white photography in the darkroom and has expanded from there. She has been making art for about five years and plans on majoring in studio art. She has been recognized by the Alliance for Young Artists & Writers and the National YoungArts Foundation. Her work has been exhibited nationally in Miami, New York City, Richmond, and other cities across the country. Specifically, her work has been on view at Parsons School of Design, The School of Visual Arts, The Colorado Photographic Arts Center, The Griffin Museum of Photography, and the Virginia Museum of Contemporary Art. Her work deals with exploring her own identity and navigating her role within her family through unconventional self portraiture, documentary style photographs, and materialistic mixed media work.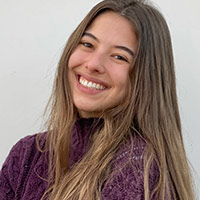 Katherine (Katie) Yared, Dance
Katie grew up in Woodbridge, Virginia and has been dancing since the age of 3. She began at a local studio with ballet and tap classes before making her way into the realm of jazz and contemporary. She studied in the dance concentration of the Center for Fine and Performing Arts program at Colgan High School, training in modern, ballet, and jazz. In the summer of 2017, she was able to further her ballet and modern training as she attended the Virginia Residential Governor's School for dance. As a member and two-time captain of the Varsity Dance Team, Katie competed at the regional and national levels. Her dance team won multiple first-place titles in jazz and kick and she placed top 5 in the county as a soloist. She was also involved in drama with featured dance roles in the musicals ​Little Shop of Horrors​ and ​Hairspray​ along with an acting role as Sylvia in ​Tribes​. Here at UVA, she has stayed involved in arts on grounds as a member at large of the Virginia Dance Company, the secretary of the Dance Committee, an Arts Grounds Guide, and a dancer in the spring and fall dance concerts. As a public policy major and dance minor, Katie hopes to continue her work in dance through the opportunities of the Miller Arts Scholars program.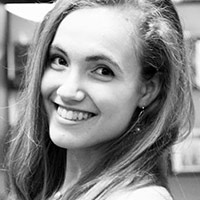 Zohar (Zoe) Ziff, Dance
Zoe Ziff is from Vienna, Virginia and has been dancing for fourteen years. She was trained in hip hop and jazz while in Rome, Italy, and was introduced to ballet and contemporary when living in Bogota, Colombia. Once in Virginia, Zoe continued to train in ballet and contemporary dance at Virginia Ballet Company and IMPACT Dance Company. For a year she studied tap, modern, jazz, and ballet at Fairfax Academy Dance as well. Zoe participated in the Kibbutz Contemporary Dance Company summer intensive for three consecutive years and the Batsheva Dance Company summer workshop in 2016. Prior to starting university, Zoe took a gap year where she studied contemporary dance, ballet, and Gaga in the 5-month International Dance Journey Program under the Kibbutz Contemporary Dance Company in Israel. Zoe continues to dance with the University of Virginia's dance department and is honored to be a part of the Miller Arts Scholars Program.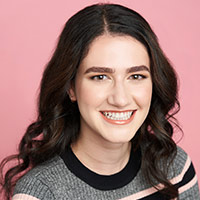 Karen Zipor, Drama
Karen Zipor, from Ashburn, Virginia, has always been enthralled by the arts: acting in shows throughout high school, dancing on a competitive team, and studying studio art at the Regional Governor's School for the Arts. Since then, Karen has directed and choreographed many high school, college, and community theater productions. She won an NCA Cappies Award for Creativity for choreographing her high school production of Pippin, and most recently, she choreographed Kiss Me, Kate with the First Year Players at UVA. During her first year at UVA, she acted in FYP's production of The Mystery of Edwin Drood (Edwin Drood) and Into the Woods (Florinda). But most importantly, Karen considers herself to be an interdisciplinary artist, especially as she's a double major in Drama and Computer Science. An intriguing combination, she knows, but the skills of each discipline cross more often than not. In the Drama Department, she's currently working alongside Mona Kasra, the Assistant Professor for Digital Media Design, on a year-long research project experimenting with Virtual Reality. Additionally, Karen did work both onstage and offstage on UVA's production of She Kills Monsters; Karen both performed as Tilly and assisted Mona with the Video Projection Design. Thanks to her lifelong creative passion and technological savviness, Karen is excited and honored to be part of the Miller Arts Scholars program, where research and collaboration are encouraged!
J. Sanford Miller Family Arts Scholars, Class of 2021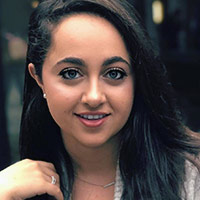 Veronica Merril, Music
Veronica Merril is a renaissance woman. A versatile musician and artist, Veronica has pursued her passion for the arts through the deep study of various disciplines, including music, dance, architecture and theater. Veronica studied classical ballet with the Washington Ballet. Veronica appeared in numerous ballets at the Kennedy Center and the Warner Theater, both in Washington, D.C. She continued to dance at the National Cathedral School (NCS/STA), where she was also a student choreographer. In 2016, Veronica travelled with the NCS Dance Team to China. Veronica has studied classical violin since the 4th grade, studying under the master teacher, Olga Khroulevitch. She is the first prize recipient of the American Fine Arts Festival's Golden Strings Competition. She has played solo concerts at Carnegie Hall, Lincoln Center and at the DiCapo Opera House in New York City. Veronica has also studied violin at Hochschule für Musik Franz Liszt in Weimar, Germany. Veronica played in her high school orchestra for 4 years. In addition to dance and violin, Veronica sang as a soloist and soprano in 3 D.C based choral groups: the Washington Choral Arts Society Youth Choir, the NCS/STA Chorale and in the NCS/STA Madrigal Singers. She was the president of the Madrigal Singers from 2016-2017. While at NCS, Veronica founded the a cappella group, "Close Encounters," a group that continues to thrive beyond her 4 years at NCS. Veronica also appeared in numerous theater productions at NCS, most notably appearing as 'Peggy Sawyer" in the production of "42nd Street." At UVA, Veronica is an Architectural History and Music Major. She is the current president of University Records, a performance and recording CIO at UVA. In addition, Veronica sings with University Singers and is an executive member of the Arts Grounds Guides Organization. She is a 2018-2019 Tom Tom Founders Festival Fellow. Veronica looks forward to growing as an artist with the Miller Arts Scholar Program at UVA.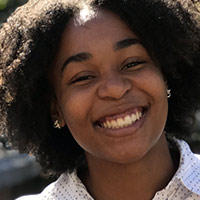 Kiana Pilson, Dance
Kiana Pilson's passion for dance arose from her connections to the communities around her. Growing up in a military family, Kiana was often introduced to cultures other than her own. These experiences helped develop her love for dance outside of a traditional European context, as she discovered that dance varied between different communities but could also communicate across cultural and societal barriers. In 2016, she began to pursue dance as a means of communication while co-directing a miniseries of short films, featuring choreography from various dance styles. This miniseries focused on social issues that teenagers from Kiana's community struggled with, such as mental health and bullying, and strove to promote discussion around the factors impacting the well-being of local youth. At the University of Virginia, Kiana has danced within multiple student organizations and productions including Mahogany Hip-Hop Dance Troupe her first year and Shakespeare on the Lawn's Romeo and Juliet: A Story of Interracial Love her second year. Kiana has also danced in UVA Drama's spring dance concerts of 2018 and 2019. As a Miller Arts Scholar, Kiana hopes to further explore the ways in which dance is a cultural, spiritual, and relational experience, using dance as a means of telling the stories of those within and outside of her own communities.
J. Sanford Miller Family Arts Scholars, Class of 2020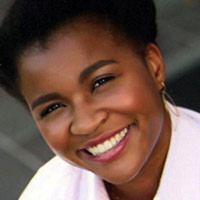 Kristen Barrett, Drama
As a performing artist and playwright, Kristen Barrett hopes to focus her interests and create entertaining and enlightening art through the Miller Arts Scholars program. Kristen's desire to entertain stems from her lifelong affinity for musical theatre. Ever since her parents exposed her to Sesame Street and School House Rock reruns as a child, she has loved singing, especially in front of a crowd. At the University, she pursues her passion for musical theatre through singing alto for Hoos in the Stairwell, the only Broadway a cappella group on Grounds. While she enjoys entertaining through musical theatre, Kristen uses playwriting to explore obscure topics and underrepresented life experiences in order to enlighten audiences. For her creative writing, she draws inspiration from a variety of areas including African-American studies, Greco-Roman traditions, the Shakespeare canon, and even biological sciences. In Fall 2016, she directed a staged reading of her unpublished play To Do No Harm. Her play tells the story of a teenage girl, Destiny, who experiences anesthesia awareness. Even though To Do No Harm is a fictional work, the medical jargon and described procedures reflect reality due to Kristen's research. Additionally, Kristen is passionate about depicting the black experience through theatre. In November 2016, she acted in the second annual Black Monologues, and next school year, she will produce the third annual production. Kristen plans to double major in both Drama and English.
Zoe Gray, Music
Born in New York and raised in Tampa, Zoë Gray has been immersed in the arts her entire life.  After taking private violin lessons based on the Suzuki method beginning at age 5, and then dedicating herself to years of ballet and contemporary dance training at age 6, Zoë realized that her highest love was not actually violin or dance, but singing.  Her constant exploration with musical theatre, including the lead role of Marian in The Music Man (Masque Community Theatre, Tampa), led her to realize the true power of the voice.  She began studying classical voice and musical theatre under Nancy Garma her first year of International Baccalaureate high school, and currently studies with Pamela Beasley at UVa.  Zoë is a member of the University Singers and continues to explore the role of music academically as a TA for Professor Noel Lobley.  She has received Honors in Classical and Musical Theatre for her participation in the NATS Voice Competition in 2017 and 2018 as well as 4th place in the St. Petersburg Opera Guild Vocal Competition in both 2015 and 2016.  Perhaps most notably, Zoë sung the National Anthem for the Yankees in 2015 and 2016, and continues to participate in open mic nights and solo appearances.  As a Media Studies and Music (Performance Concentration) double major, Zoë seeks to combine her intellectual and creative interests in the marketing field.  She is thrilled to join the Miller Arts Scholars family and is excited to see where it will take her.
J. Sanford Miller Family Arts Scholars, Class of 2019

Douglas Braye, Drama
Born in Williamsburg, Virginia but raised in Lynchburg, Virginia, DJ Braye has always been interested in the concept of artistic expression. Initially, DJ began his curiosity for art with drawing. In hope of keeping him quite during church, his Mom gave him a composition notebook and a pencil. From there, he couldn't stop his creative drive. Throughout his academic career at Jefferson Forest High School, he continued to study visual arts; however, it wasn't until his senior year when he joined his first theatrical production in the high school's drama department, Cavalier Theatre. Casted as Linville in the musical Damn Yankees, where he won "Best Featured Actor in a Musical," DJ fell in love with theatrical performance. Afterwards, DJ has continued studying acting and performance at the University of Virginia's Drama Department. At U.Va, DJ has grown as a performer in the Drama Department, appearing in main stage productions such as Our Town as an ensemble member and Arctic Circle: A Recipe for Swedish Pancakes as Noah, Will, and Casey, along with the orientation play, Grounds for Discussion, in 2016. DJ has also been heavily involved in the University of Virginia's Filmmaker's Society, where he has performed in a variety of short films, such as Monotone as Caden (2016), Real(ity) Love as Cam the Cameraman (2016), and Life After Death as Gigi (2016). While at the University of Virginia, DJ has found his passion for both theatrical and film performance, along with his love for filmmaking. As a Media Studies Major, DJ intendeds to utilize his creative skills and artistic expression to create unique forms of art which involves the audience in new ways. He's very excited to work and grow as a professional artist with other Miller Arts Scholars and is extremely thankful to have this opportunity to explore the various form of artistic creativity.
J. Sanford Miller Family Arts Scholars, Class of 2018
Alexandra D'Elia, Dance
Alexandra (Alex) D'Elia has been involved in the arts since childhood; dancing, playing the piano, acting and choreographing. She grew up competing in ballet, jazz, tap, modern, hip hop and gymnastics for Dancensations Dance Center in Alexandria, Virginia, where she is currently a dance teacher and camp manager. Alex has also trained with The Washington School of Ballet, The Kirov Academy of Ballet, American Ballet Theatre, Alonzo King LINES Ballet, Virginia Residential Governor's School for Visual and Performing Arts, BalletNOVA, Strictly Rhythm Dance Center, and closely with Troy D. Brown through The Art of Technique. Alex is extremely honored to be accepted into the Miller Arts Scholars Program to continue her training in dance as well as collaborate with other artists in differing disciplines.

Wesley Diener, Music
While Wesley Diener has intensely studied theatre, violin, and piano, his true passion is singing.  In his hometown of Vienna, VA, Wesley was surrounded by instrumental endeavors when he first discovered the beauty of singing in preparation for musical theatre roles.  Since then, he has truly fallen in love with the art form, performing lead roles in musicals such as Into the Woods, Seussical, and The Wizard of Oz, collaborating with Tony award-winner Jason Robert Brown, and singing in the Kennedy Center Concert Hall multiple times.  At UVa, he studies voice with Mrs. Pamela Beasley and piano with Mr. John Mayhood.  This year, he had the privilege of performing in Ash Lawn Opera's Amahl and the Night Visitors, UVa Drama's Wonderful Town, and First Year Player's The Producers.  Additionally, he is a member of the University Singers and the Chamber Singers, the incoming Fundraising Chair of First Year Players, and a member of the Student Council Arts Committee for the 2015-2016 school year.  This summer, he will be portraying Riff in West Side Story and Micah in The Bartered Bride with the Bethesda Music Festival.  He is thrilled to further explore UVa's artistic opportunities with the Miller Art Scholars!

Kirsten Hemrich, Studio Art
Kirsten Hemrich grew up outside D.C.. She double majors in painting and poetry writing and is the director of WXTJ Student Radio. During her time at UVA, she has designed and edited the UVA APPW anthology, Quince; has worked for multiple art galleries; has received Miller grants, has received the University Award for Project in the Arts; and has had her work exhibited around Charlottesville. Her work can be found online at: https://www.instagram.com/kirsten_hemrich/

Taylor Lamb, Drama
Taylor Lamb isn't quite sure when her love for theatre started, but it has been her passion for as long as she can remember. At four years old, she forced her family to sit through her one-woman shows that she also wrote and directed, and since then has always had a penchant for performance. Raised in Virginia Beach, Virginia, she finally got a chance to perform in a real show once she attended Kemps Landing Magnet School. KLMS was the only middle school in Virginia Beach that taught theatre as an elective, and her desire to attend was so great she wrote an unsolicited, probably unwanted one page essay in colorful font in the hopes of receiving admission. She got in and took theatre each year, receiving a variety of lead roles. She then continued her education at Salem High School's Visual and Performing Arts Academy. Through her four years there she got the chance to play wonderful roles such as Hermia in A Midsummer Night's Dream, Mother Superior in Agnes of God, and Carmen in Fame to name a few. Her junior class was also able to perform at the award winning Folger Theater, where she received the Supporting Star Award for her rendition of Benvolio in Romeo and Juliet. Since coming to Univeristy of Virginia, she has performed in the Vagina Monologues, the premiere show of Two Lips, Grounds for Discussion, and Black Monologues. It is very important to her to use art as a means for change, which is why she has participated in these shows. Her love of theatre is eternal, and she recently got a tattoo that says "Break A Leg" in her high school theatre teacher's handwriting to prove it. She plans to major in English with a minor in Drama, and continue her study of theatre long after her time at the University of Virginia ends.