Our Scholars
J. Sanford Miller Family Arts Scholars, Class of 2023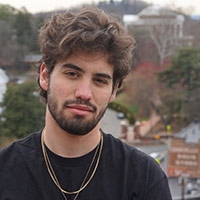 Elie Bashkow, Music
Elie Bashkow is a first year music major and musician. He specializes in instrumental performance and recording on violin, mandolin, and guitar as well as live and electronic production, songwriting, and ethnomusicology. Elie grew up surrounded by many types of music and loves exploring where the particular virtues of very different genres can meet and mix to create something interesting and beautiful. After high school, Elie spent a year working as a cook and playing music. During this year, he joined the rock band Orion and the Melted Crayons and spent time studying Cuban jazz in Havana, Cuba. Besides making music, Elie helps run the UVa sustainable fashion startup Arbitrage, engages with social and political issues, and roams the world looking for good food.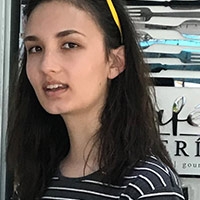 Brenna Courtney, Creative Writing
Brenna Courtney grew up in Chantilly, Virginia and is interested in poetry and the visual arts. Her collage series surveying the imagery of her mixed race experience, What kind of idea are you?, was recognized by the Scholastic Art & Writing Awards and exhibited in the Parsons School of Design in 2019. At UVA, she enjoys attending and reading at Flux Poetry & Spoken Word, as well as participating in the group Puzzle Poesis, which, among other goals, investigates how puzzles can give rise to new units of poetic meaning. Brenna is currently pursuing a computer science major in the College and hopes to explore how technology can expand the creative arts. A few of her favorite writers and artists include Helen Oyeyemi, Ian Cheng, Ted Chiang, and Toko Hosoya. She is honored to be a part of the Miller Arts Program, and grateful for this opportunity to work and grow alongside other Scholars.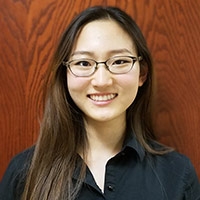 Yena Lee, Music
From Highland Mills, NY, Yena Lee started playing the flute at the age of 9 and attended school in the Monroe-Woodbury School District. In high school, she actively played in the wind ensemble, pit orchestra, jazz ensemble, and various chamber groups. She was the principal chair in the Orange County Music Educators' Association High School All-County Orchestra and the Hudson Valley Honors Youth Wind Ensemble for four years. Yena was selected to play in the New York State School Music Association's All-State Symphonic Band at the Eastman School of Music in Rochester in her junior year and principal chair in All-State Symphony Orchestra in her senior year. In addition, she was selected to the NAfME All-Eastern Honor Band in Pittsburgh, PA. In her freshman year, she performed a concerto with the SUNY Orange Community College Orchestra as the winner of their 14th annual Concerto/Aria Contest. She received multiple perfect scores at the highest repertoire level (6) at NYSSMA solo and ensemble festivals and was recognized with the blue ribbon in the New York Flute Club Young Musician's Contest. The North Bridge Instrument Company granted her a flute with personally hand-made headjoint by a renowned flute manufacturer, Chris McKenna, in her senior year. At home, she enjoys performing at an annual holiday recital series at a local senior residence since sixth grade along with the other students of teacher Merryl Newler. At UVa, Yena plays with the Cavalier Marching Band, the Wind Ensemble, and the Charlottesville Symphony Orchestra, under the direction of her private instructor, Professor Kelly Sulick. Tentatively, she plans to double major in chemistry and music. Yena is honored to be a Millar Arts Scholar and is looking forward to being involved in the arts community.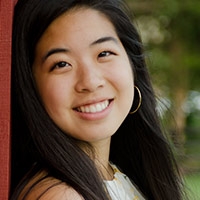 Noelle Lee, Studio Art
Noelle Lee grew up in Ashburn, VA, and has been involved in the arts all throughout her life, as she learned to play the piano at a young age, was trained in classical ballet for 12 years and performed in full length performances with a local ballet company, and has been immersed in art since childhood. Though she had been taking art classes since middle school, Noelle had never really considered herself an "artist" until college, where she embraced the notion of pursuing art, in addition to STEM and Spanish studies, throughout her time at UVA and beyond. She loves how art allows her to interact with people of diverse backgrounds and life experiences, and how it is a medium through which she can bring meaningful messages, perspective, and creativity to life without even saying a word. It's not only a passion of hers, but a core piece of who she is. Noelle is honored to be a part of the Miller Arts Scholars program as she aspires to further cultivate her own artistic style and positively impact the local community through art alongside fellow artists at UVA. She is excited to see her passion for art and interests in STEM and Spanish amalgamate into a wide-ranging course of study and an exhilarating future career.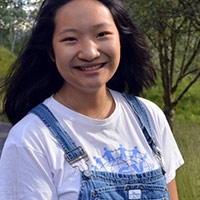 Ryan Lee, Music
Ryan Lee grew up in Vienna, Virginia where she first started playing the viola at the age of 10. In high school, Ryan was active in the American Youth Philharmonic Orchestra, American Youth Chamber Ensembles, honor ensembles including Senior Regional Orchestra, All-State Orchestra, and her school's orchestra. She was a finalist in the National Chamber Ensemble Outstanding Young Artist Achievement Award Competition​ and has previously performed at venues including the Kennedy Center and the National Gallery of Art. Ryan has enjoyed being immersed in music activities all throughout high school and continues to play in the Charlottesville Symphony, in various chamber music ensembles, and takes private lessons at UVA. She is extremely looking forward to becoming a Miller Arts Scholar and hopes to continue fostering her love of music and viola.
Michael McNulty, Music
Michael McNulty was born and raised in Greenwich, CT. His love of music started at an early age when he began playing flute in his fourth grade elementary school band and taking guitar lessons in fifth grade. He continued music throughout middle school where he and his best friend started the rock band Visceral Sponge that made its debut by opening for their middle school winter concert. In high school, Michael helped grow his rock band as well as join his high school jazz ensemble and switch from flute to bassoon. He also continued guitar lessons and discovered his true passion for music and jazz guitar in particular. At UVA it didn't take long for Michael to begin pursuing jazz guitar and discover his newfound love for playing the bassoon. Michael is currently very involved in the UVA music department, playing guitar in the UVA Jazz Ensemble and in a jazz small group as well as playing bassoon in the UVA Rotunda Bassoon Ensemble and the Charlottesville Symphony Orchestra. He studies with Mike Rosensky, Ibby Roberts, and John D'earth. Recently, Michael has become very interested in jazz composition and has composed pieces that have been performed by the UVA Jazz Ensemble. Outside of school Visceral Sponge remains active. In terms of academics Michael is planning on double majoring in music and one of the sciences although is currently undecided as to which path in science he will take. Regardless of his path, Michael knows that he wants to take music seriously at UVA, particularly in terms of performance and composition. He is incredibly grateful to be a Miller Arts Scholar and is excited to take advantage of the opportunities this program can provide him.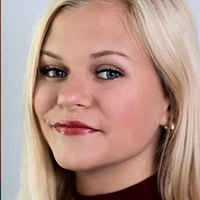 Lydia Newman, Drama
Lydia Newman was born and raised in Baltimore, Maryland. Her passion for drama began after she watched the 1992 movie-musical Newsies; as an eight-year-old she would parade through her house shouting, "Never fear, Brooklyn is here!" (in a New York accent, of course), and she's been acting ever since. Throughout high school Lydia performed with local theatre organization STAR, Ltd. and in high school productions including Cry-Baby The Musical (Allison Vernon-Williams), The Drowsy Chaperone (Kitty), and Grease (Sandy). Since arriving at UVA, Lydia has been involved in Harmonious Hoos co-ed a cappella, First Year Players' production of The Music Man (Marian), and the Drama Arts Board. Lydia is grateful to have been granted the opportunity to join a community of passionate artists through the Miller Arts Scholars program.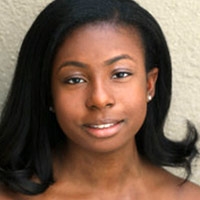 Gabrielle Richardson, Dance
Gabrielle Richardson is from Norfolk, Virginia, a place where she has been lucky enough to enjoy a rich arts community for as long as she can remember. At age three, her parents saw her great affinity to musical and kinesthetic engagements and enrolled her in a ballet program. Throughout her schooling, Gabrielle attended Ballet Virginia International's pre-professional ballet program, with some Horton Modern training, performing in their Nutcracker productions, various story ballets such as ​The Sleeping Beauty and The Twelve Dancing Princesses. ​In high school, Gabrielle attended the Governor's School for the Arts, as a ballet major. While at the Governor's School, she performed in the Winter and Spring productions which included original faculty works and story ballets such as​ La Bayadere​ and excerpts of ​Coppelia​; and in partnership with the Virginia Arts Festival, performed in Richmond Ballet's ​The Nutcracker ​and alongside the Royal Winnipeg Ballet in ​Swan Lake. ​At the Governor's School she continued a mixed repertoire of ballet techniques as well as an immersion in several modern codifications; Horton, Graham, Hawkins, and Taylor. She has participated in summer intensives with City Dance Conservatory, Richmond Ballet, Dance Theatre of Harlem and Paul Taylor Dance Company, as well as performing in the Regional and National High School Dance Festivals.  At UVA, Gabrielle has begun to take courses towards the dance minor program and has performed in the Fall Concert. Gabrielle hopes to continue to be engaged in various dance techniques and modes of artistic thinking and is very grateful for the honor of becoming a Miller Arts Scholar and part of the UVA Arts community.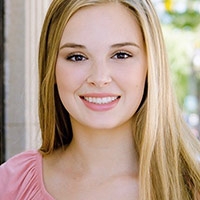 Maggie Young, Dance
Maggie Young grew up in Richmond, Virginia and began dancing at a very young age. She followed in her older sister's footsteps and began to take classes at the School of Richmond Ballet at age 6. Maggie studied ballet, jazz, musical theater, character dance, and modern at the Richmond Ballet for 12 years. She also participated in their performing group called Ensemble for four years and danced in productions of the Nutcracker with the professional company for nine years. For many summers, she studied dance at various institutions such as the Carolina Ballet, Nutmeg Ballet Conservatory, Central Pennsylvania Youth Ballet, and Pittsburgh Ballet Theatre. In sixth grade, Maggie joined her school's dance program called Joni and continued to perform and choreograph with the program through her senior year. In the Joni program, Maggie studied modern, contemporary, and jazz dance styles and learned how to choreograph her own pieces. She was an Intensive Studies Scholar in Dance and Senior Dance Recitalist in her high school, and her final project culminated with a piece presented in the Senior Dance Recital. Continuing her love of dance at UVA, Maggie dances in the Fall and Spring Dance concerts and with the University Dance Club. She intends to minor in dance and is still exploring options for her major.
J. Sanford Miller Family Arts Scholars, Class of 2022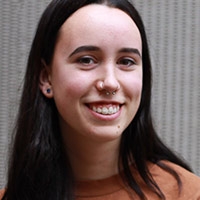 Stephanie DeHart, Studio Art
Stephanie DeHart is a visual artist from Falls Church, Virginia. The arts have always played a big role in her life. She has practiced ballet seriously since she was four years old. Growing up, she was always drawing, and used to catalogue her experiences by drawing daily in various sketchbooks. Visual art has been her mechanism for understanding the natural world, and she constantly seeks to find connections between her two majors, Environmental Science and Studio Art. Living in Oslo, Norway for three years in high school also fostered this interest. At UVA now, she's starting to make art that explores lived experiences and the emotional psyche. Stephanie is a member of the Virginia Student Environmental Coalition, and she's really interested in various forms political art can take and how it's used in social movements and organizing. She also loves working with children and participates in Early Visions at UVA. Stephanie is engaging more and more with the greater Charlottesville community, and her work was recently exhibited at the Bridge Progressive Arts Initiative's show, Ridged: An Exhibition of Local LGBTQ+ Artists.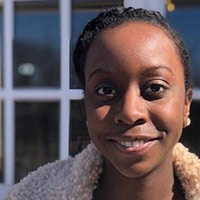 Imani Edwards, Music
Imani Edwards of Fairfax, Virginia, officially began her musical journey at the age of five. Having been surrounded by music for as long as she could remember, it was no surprise that seeing her neighbor with a violin sparked her curiosity. Eventually her parents relented and signed her up for lessons with a phenomenal teacher who happened to live on the same street. Over the years she has experimented with the double bass, piano, and currently, the viola, but the violin will always have a special place in her heart. Before attending UVA, Imani had been a member of the DC Youth Orchestra for almost five years; highlight performances include the Chilean Presidential Palace and the International Development Bank under the baton of Gustavo Dudamel. She also had the pleasure of taking part in the first two seasons of Carnegie Hall's NYO2, in addition to attending other music festivals such as Credo Oberlin and the Philadelphia International Music Festival. As the daughter of a hospice social worker, Imani has seen firsthand how important (and rewarding) it is to use these skills she has developed to give back to others. At UVA, she has continued playing the violin as a member of the Charlottesville Symphony, in addition to taking up the viola to play in a piano quintet. Imani is incredibly grateful for the many opportunities, most recently the chance to become a Miller Arts Scholar, that she has been afforded to grow both as a musician and a person. She looks forward to taking advantage of everything this program has to offer, and cannot wait to see where this experience takes her.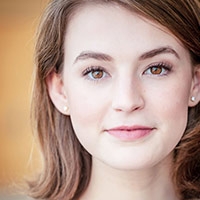 Avery Erskine, Drama
Avery Erskine is an English major and Drama minor from Arlington, Virginia. Although she initially fell in love with the stage through dance, she ultimately found her theatrical calling in drama. Avery studied acting from middle school through high school while filling her extracurricular availability with intense hours of ballet training at the Washington School of Ballet. Between acting and dance, she has performed in spaces as intimate as a black box theater and as resplendent as the Kennedy Center Opera House. In her sophomore year of high school, Avery decided to end her dance training and make drama her primary extracurricular, having fallen in love with the storytelling capabilities of the medium. She acted in multiple plays in her final years of high school and studied IB Theatre Higher Level, establishing in her the perspective that drama can be as academic as it is creative. At UVA, Avery's interest in drama has expanded to include writing, directing, and filmmaking, which she plans to pursue even more avidly in her final two years at the University. She is involved in many organizations on Grounds, including Virginia Players and Shakespeare on the Lawn, and has acted in many plays and short films during her time as a UVA student. Avery is honored to be a member of the Miller Arts Scholar Program, and she excitedly awaits all her future theatrical endeavors, both at UVA and after graduation.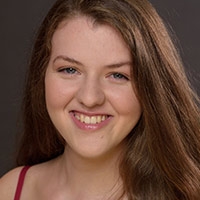 Rainah Gregory, Drama
Rainah was born in Australia, grew up in England, attended a conservatory in New York, and is now pursuing a degree in Virginia. To elaborate: dancing since the age of three, Rainah has tapped, turned, and kicked her way across stages, cruise ships and venues in Europe. She currently has an American accent (due to her American family) however will slip into British phrases and annunciations here and there (as would happen when you have spent sixteen years of your life in Britain). She now divides her time between three jobs, school, creating things, and watching a lot of British television programs. Rainah completed the Integrated Program at AMDA NY, studying singing, acting, and dance in 2017 and moved to Virginia to pursue a degree in 2018. After studying at PVCC and leading the PVCC Dance Club for 2 semesters, she applied to transfer to UVA as a Second year, and got in! After taking Screenwriting, Directing 1, and acting in the 2020 New Works Festival, Rainah became intrigued by the opportunities offered by the UVA Drama Department and looks forward to becoming more involved. She won the written category of Comedy Knight 2020, is part of University Vocal Jazz, has been a part of poetry and fiction workshops, and she is an American Sign Language student. She aspires to collaborate with Deaf artists in the future.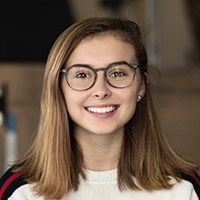 Emma Hitchcock, Studio Art
Emma Hitchcock grew up in Philadelphia before moving to Charlottesville for her teenage years. She has always been immersed in the arts and was raised in a family of musical intellectuals. Emma was a three sport athlete in high school, but during any free moment you would find her in the art building bringing her methodic creativity from the court to the canvas. She is also an advocate for social justice issues in the Charlottesville community and is the co-founder of Art for the Heart, a non-profit which seeks to connect the homeless community with the greater Charlottesville community through art. Art for the Heart, which was awarded a Tom Tom Social Innovation Prize, gave her the chance to join the Innovation Lab at the Darden School, where she learned how to design logos, websites, and marketing strategies for humanitarian causes. This led to an interest in graphic design which she continues to foster as a part of the graphics team for the Cavalier Daily. A Studio Art and Anthropology major, Emma hopes to continue combining her passion for social justice and art throughout her college career and beyond.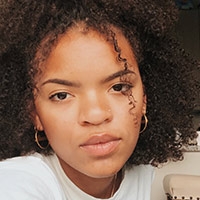 Abreale Hopkins, Studio Art
Abreale was born and raised in Bethesda, Maryland. Growing up, she went to every Smitsonian museum with her mother. This fostered an appreciation for a multitude of art forms from an early age. Though there was an appreciation for art, she viewed her art classes as just a school requirement. by the time she reached her junior year of highschool, she began to take art more seriously. She recognized how much joy she got from sketching and painting in her free time, and began to center her education around art. After her first year of college, she decided to make Studio Art one of her majors. Primarily working with paint, Abreale seeks to display the experience of Blackness.  This has given her the platform to create an interdisciplinary major in Studio Art and African American Studies. Abreale is deeply appreciative of her acceptance into the Miller Arts Scholars Program. She plans to use these privileges to expand her understanding of the world around her in relation to race, as well as develop her identity as an artist.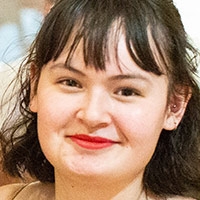 Maya Kim, Studio Art
Maya Kneebone Kim is a Sociology and Studio Art double major from San Diego, CA. She spent most of her life in New Hampshire, the place she would say she is really from. She always was interested in art, but sophomore year of high school was when she took the drawing class that made her realize how art could be a way to process the world around her. High school was when she was introduced to curation through the Lamont Art Gallery and began writing about art for the exhibits "Representing Feminism(s)" and "Queer Kids." Her first work was also shown in this gallery as a high school student. Now, she mainly focuses on printmaking and painting as well as museum work with the Fralin Museum of Art as a docent. In her free time, she dedicates a lot of her time to playing music from electric bass to classical bassoon. Much of her work stems from her experiences as they were influenced by a childhood in New Hampshire and followed her to Singapore, Virginia, and California. Her interests in Sociology and Studio Art stem from the same place of curiosity about the world and the systems that constitute our daily experience. She hopes that one day she can use her interests to create a world of art that is more accessible and welcoming to all people.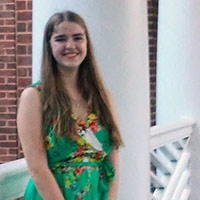 Cordelaine Klyne, Dance
Cordelaine Klyne, from Marshall, Virginia, fell irrevocably in love with dance at three years old in her first movement class. She trained at Virginia Civic Ballet in ballet, jazz, lyrical, contemporary, and musical theatre for fifteen years, pointe for nine years, and tap for seven years, with five years of partnering experience. Cordelaine performed lead roles and choreographed for two full-length ballets, two jazz showcases, multiple competitions, and various dance festivals and volunteer events. She was voted by her peers to be captain of the competition team and senior ballet company. A student-teacher at VCB, who also started a dance studio in her home, Cordelaine developed curriculum, organized, and offered two annual in-house performances. She is certified through Grade VII of the Cecchetti Council of America Syllabus and participated in intensives with Richmond Ballet, Cecchetti Conference, Steps, and VCB. At UVA, she is involved with Rhapsody Ballet Ensemble as well as the Dance Department's Fall and Spring Dance Concerts.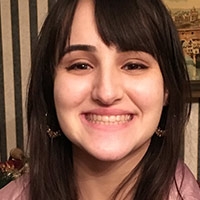 Shelby Lawton, Studio Art
Shelby is a second-year artist from Long Island, New York. Ever since she could pick up a crayon at the age of 3, she has loved drawing and creating art. Her love has led to her becoming involved in various art programs throughout her life, such as enrolling in classes at The Mills Pond House, entering Three Village Art Shows, and joining the National Art Honors Society. In addition to that, she has had the opportunity to do freelance work, even becoming an official art vendor at a festival, selling her artwork and tailoring pieces for clients. Upon entering UVA, Shelby desired to continue her involvement in the art community, so she enrolled in studio art classes where she discovered a love for digital art. She also began working at Creative Framing and the Art Box. Shelby has found it to be an extremely rewarding experience thus far, as she is able to discover more about what is involved in the framing business, and, more importantly, she is able to meet other artists from the Charlottesville community and learn more about their work. She still does freelance work, creating a T-shirt design for a club and personal pieces for peers, and is currently working on her dream of creating an online comic. Shelby is grateful for the opportunity to join the Miller Arts Society and looks forward to becoming more involved in the UVA arts community.
Joyce Lee, Music
Joyce Lee, from Reston, Virginia, first began piano lessons at the age of 11. She has since discovered a passion for learning and performing classical music, which has increased her appreciation for the arts as well as instilled in her the values of hard work and perseverance.  In addition to receiving awards at the local and regional level, she was the 2016 Virginia Music Teacher Association State Champion in the Senior Division. She was also invited to perform at the Virginia State Conference and the Young Artist Musicale concert at George Mason University, and attended the VA Residential Governor's School for the Visual and Performing Arts in 2017. She has greatly enjoyed instructing group piano lessons at a local studio in the past, and hopes to incorporate teaching music into her future as well. Here at UVA, she is a student of John Mayhood and volunteers with a program called Harmonies for Healing through Madison House, in which she plays for the patients at the Transitional Care Hospital.  Joyce feels extremely grateful and honored to be welcomed as a Miller Arts Scholar, and is looking forward to challenging her musical potential through broadening her perspective and understanding of the arts.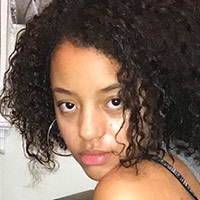 Kyara Måhlén, Drama
Kyara Måhlén was born and raised in Brooklyn, New York. Her interest in drama began at the dinner table where most of her time was spent acting out the bizarre stories of a day in the life of a first grader, than actually eating. She performed in her first play at her small progressive NYC school and fell in love with the experiecne. Since then she has done musicals and plays all throughout middle school and high school, as well as costume designed, sound designed, stage managed, and written a few plays. To her it does not matter which capacity she is involved, she is simply mesmerized by all aspects to creating a great production. Kyara solidified that she wanted a career in the industry after her time as a company member with the Harlem School of the Arts Theatre Alliance during her last few years of High School. Besides drama and film, she also loves to dance. She has danced pre-professionally with a Russian Ballet company as well as choreographed for her school benefit dance concert, Dancer's Responding to AIDS for 5 years in a row. Kyara is looking forward to her experience as a Miller Arts Scholar and immerse herself further in the field.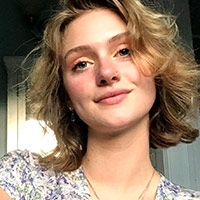 Siobhan McPherson, Creative Writing
Siobhan McPherson is a second year student of the class of 2022 from Long Island, New York. Her family raised her to value the arts and her creative pursuits were encouraged from a young age; she flourished in the visual arts, musical theater, choir, orchestra, and creative writing in her hometown's small high school. At UVA, she has found her place in a loving family of thespians through First Year Players and was involved with their Fall 2019 production of ​Into the Woods​. Additionally, she has funneled her passion for all things loud, proud, and outrageous by performing with Voyeuristic Intention, UVA's shadowcast for the Rocky Horror Picture Show. She rarely spends a second away from music, and sings constantly; you can usually catch her crooning as she tosses salads on the corner at Roots. She also expresses her love of music by DJing for WXTJ each week. In high school, she channeled her passion for writing through her school newspaper, but has felt an unprecedented freedom to pursue creative writing here at UVA. Since arriving here, she has felt the liberty to pursue poetry writing as a career, along with her other academic pursuits of environmental science and art history. She hopes to double major in environmental science and the area program for poetry writing. Siobhan's poetry is invested in the idea that the waking world is often stranger than our dreams are. Her writing is often surreal, but rather than deriving these images from dreams or imagination, they are mostly based on the everyday. She is intensely devoted to trying to describe a peculiar sense of alienation we all feel from time to time. In other words, her writing is interested in the bounds of the self and how these borders are both reinforced and eroded by the strange paradox of isolation and social connection we find ourselves in today. Siobhan is grateful to have become a member of the Miller Arts community and is excited to expand upon her work with this encouragement and the newfound access to their resources.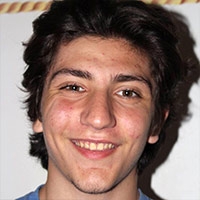 Reza Mirzaiee, Creative Writing
The son of immigrants and heir to a line of Spanish farmer-poets, Reza Manuel Mirzaiee was born in the northwest coast of Spain to an Iranian father and a Spaniard mother. He grew up travelling back and forth between Spain and Virginia for the first twelve years of his life, inheriting his mother's tactful wit and his father's relentless determination; from a young age he fell in love with people and the stories they brought along with them. A multidisciplinary artist, Reza began drawing as long as he can remember. He won a regional Scholastic Art award in 2017 for a portrait of his military-bound brother, and works part-time as an animator and graphic design specialist for New Point Strategies, an HR consulting firm. He's also currently performing as a guitarist and singer in his band Live Wire on weekends, and has been cast in a number of theatre productions, including  First Year Player's fall 2018 production of Into the Woods, and more recently the UVA Drama Department's Spring 2020 production of Once Upon A Mattress. He's currently the UVA Student Game Developers Club's Internal Relations officer, where he directed the indie top-down shooter Flint Westwood, and is planning on writing and directing an original role-playing Game in 2020. Reza hopes to double major in Computer Science and the Area Program for Literary Prose under the English Department. He's looking forward to forming part of the Miller Arts Scholars program, and excited about where the arts will take him next!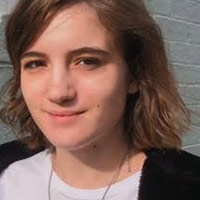 Claire Murphy, Studio Art
Claire Murphy is a Studio Art and English major from Richmond, Virginia. While she has always been peripherally engaged in the arts, given that much of her extended family either paints or does photography, she didn't realize her passion for filmmaking until her gap year between high school and college. Once she realized her love for film, she tried to learn as much as she could in a relatively short period of time. She taught herself a bit through reading lots of books on filmmaking techniques and watching dozens of movies, but her creative journey really picked up when she got to UVA. She has enjoyed her cinematography classes as a chance to learn from her peers and apply some of the screenwriting and directing techniques she learned about during her gap year. Claire has been involved in Filmmaker's Society and LabShorts and tries to help out on as many shoots as she can- she loves being on set. Claire looks forward to being a Miller Arts Scholar and getting more involved in arts on grounds.
Anthony Murphy-Neilson, Music
Anthony Murphy-Neilson, from Herndon Virginia, has always been indecisive. He's also enjoyed almost every musical experience he's ever had, and refuses to let any go. He started piano lessons at age 8, but never practiced enough to be on the path to excellence, because less than a year later he picked up the double bass, which has since become his main instrument. He's played since 4th grade, eventually becoming president of his high school orchestra and a member of the bass section in the Charlottesville Symphony. But along the way there came the bass guitar, regular guitar, mandolin, violone (baroque double bass which he plays in UVA's Early Music Ensemble) a didgeridoo (which he's not very good at) and an extreme fondness for musical theatre. He's currently serving as Music Director of Hoos in the Stairwell, UVA's Broadway-based a cappella group, and enjoys playing in pit orchestras for theatre productions around UVA, most recently as bass guitarist in Spectrum Theatre's production of Heathers. He is currently double-majoring in Music and Environmental Science, and in his free time he can often be found ranting about the environment, working with the UVA Music Arts Board, or working on a musical he's attempting to write with a fellow a cappella member. Although not particularly virtuosic in any one area of music, he loves them all and is looking forward to getting even more out of the musical world through the Miller Arts Program.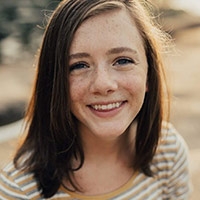 Ann-Elizabeth (Libbie) Ryan, Dance
Libbie began dancing at age 3 in a local studio in Mechanicsville, VA. There she studied ballet, jazz, and tap. Her passion for modern dance began in middle school and continues today. Growing up, she participated in community performances, annual galas and recitals, DanceMakers convention and competition, and local intensives through RADAR and School of Dance Arts. In high school, Libbie joined the Youth Ensemble for Dogwood Dance Project. With them, she performed modern pieces alongside local artists in their yearly show, and also participated at Virginia Dance Symposium, Virginia Dance Festival, and Richmond Dance Festival. She also loves exploring new dance styles and teachers through organizations such as Dogtown Dance Theatre. Since being at UVA, she has been heavily involved in dance on grounds, performing in the Fall and Spring concerts, joining Virginia Dance Company, attending ACDA, and beginning to take classes for her Dance Minor. Libbie is excited to grow as a dancer and an artist at UVA, especially by connecting with other art scholars. She plans to study Special Education and hopes to carry her passion for dance through her career.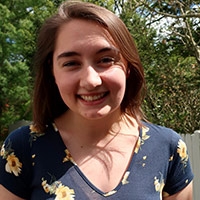 Lauren Schmidt, Music
Lauren Schmidt is a Chemistry and Music major at the University of Virginia. She grew up in Westport, Connecticut and began playing the violin at age 9. Since then, she has performed at venues such as Carnegie Hall, Boston Symphony Hall, and Lincoln Center. In 2018, Lauren was the winner of the Staples High School Concerto Competition and performed Lalo's ​Symphonie Espagnole ​with the Staples Symphonic Orchestra. In addition, she was the concertmaster of the Norwalk Youth Symphony from 2016-2018 and had the opportunity to tour with the orchestra on two occasions, giving concerts in cities throughout Germany, Austria, and the Czech Republic. Lauren is also an avid chamber musician, having been a violinist in the Ariston String Quartet and the Apollo String Quartet, and is currently the violist in the Jupiter Quartet at UVA. She has participated in the Skidmore String Festival and the Chamber Music Institute. Currently, Lauren is a violinist in the Charlottesville Symphony, performs chamber music on viola, and studies violin with Professor Daniel Sender, the concertmaster of the Charlottesville Symphony. Lauren looks forward to continuing to expand her musical knowledge with the help of the Miller Arts Scholars program.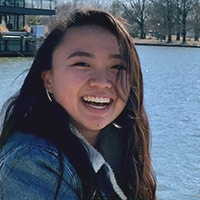 Wendy Tang, Music
Wendy Tang grew up in Great Falls, Virginia, where she started playing the flute at the age of 10. In high school, she played in her school's band and orchestra programs, the American Youth Philharmonic Orchestras, and in honor ensembles, such as District Band, All-State Band & Orchestra, and Senior Regional Orchestra. She has also performed at the Kennedy Center and with the Fairfax Symphony Orchestra. Through these experiences, Wendy realized the extent to which music can inspire a community, and she wants to continue to inspire a wider audience through her craft. At UVa, Wendy plays with the Cavalier Marching Band, the UVa Wind Ensemble, the Charlottesville Symphony Orchestra, and studies flute under Kelly Sulick. She plans to double major in Economics and Computer Science. Wendy is extremely grateful and honored to be a Miller Arts Scholar and hopes to take advantage of this opportunity to expand the influence of the arts by bringing music to those who do not have easy access to it.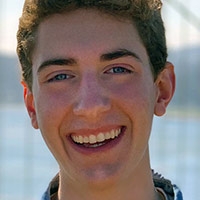 Benjamin Trombetta, Music
Hailing from Pleasantville, New York, Ben Trombetta discovered his love for the performing arts in elementary school, portraying the "Balloon Seller" in a first-grade production of "The Three Little Pigs go to the Fair." Ever since then, Ben's passion for music, theatre and dance has grown immensely. Ben has been singing since he was five and began playing the trumpet when he was nine. At Pleasantville High School, he was an active member of concert chorus, band, and jazz band. An avid cross country and track athlete, he also served as the president of Razor's Edge, an all-male acapella group. Ben was selected to perform in both the New York Area All-State Chorus in Purchase, and the New York All-State Chorus at the Eastman School of Music in Rochester. He played numerous roles in his high school musicals, including Robert Martin in The Drowsy Chaperone and Rolf in The Sound of Music. Ben also won an "Outstanding Student Critic Metro Award" for his review of a local high school's production of Pippin. At UVA, Ben is involved in the music, drama, and dance departments; he studies classical voice in the studio of Pamela Beasley and is a member of the University Singers, Chamber Singers, and First Year Players. Tentatively, he hopes to double major in English and Music and minor in Italian Studies. Ben is extremely grateful to be a Miller Arts Scholar and is excited to be more involved in the arts at UVA.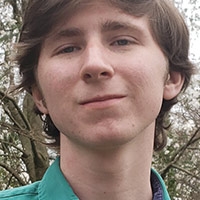 Berkeley Wilkins, Creative Writing
Berkeley Wilkins of Falls Church, Virginia began taking art classes when he was five. He began participating in theatre productions in Middle and High School. He continued taking art classes in school, participating in the international baccalaureate art program. Berkeley developed a love for sculpture, which became a form of tactile art. He began writing poetry and making art that could be heard or touched. He earned a silver key in 2018 for a poem he wrote about time-travel and neglect. At the university, he became more invested in writing—taking poetry workshops, participating in the poetry and spoken word club, and being nominated for the Gosnell Prize. In the spring of 2019, he also began a social media campaign called Announce Capacity where he posts poems and photographs displaying the artistic capabilities of people with disabilities in an effort to advocate for authentic representation of people with disabilities in the media. He found his artistic calling in writing. Writing allows Berkeley to make space and raise the volume when he was feeling unheard. Berkeley's mission in poetry is to show the reader what it is like to live with a vision impairment through his voice, form, and movement, something he has not seen in poetry before. His vision portrays his work as an instinctive part of how he navigates the world. Berkeley's goal is that one day his work can help others find their voice and create more space for other people with disabilities to be included in the arts.
Elizabeth (Liza) Wimbish, Studio Art
Liza Wimbish is an artist from Richmond, VA. Her work utilizes photography and mixed media practices. Her interest in artmaking began with black and white photography in the darkroom and has expanded from there. She has been making art for about five years and plans on majoring in studio art. She has been recognized by the Alliance for Young Artists & Writers and the National YoungArts Foundation. Her work has been exhibited nationally in Miami, New York City, Richmond, and other cities across the country. Specifically, her work has been on view at Parsons School of Design, The School of Visual Arts, The Colorado Photographic Arts Center, The Griffin Museum of Photography, and the Virginia Museum of Contemporary Art. Her work deals with exploring her own identity and navigating her role within her family through unconventional self portraiture, documentary style photographs, and materialistic mixed media work.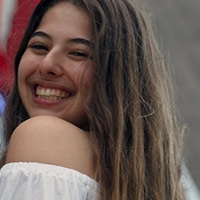 Katherine (Katie) Yared, Dance
Katie grew up in Woodbridge, Virginia and has been dancing since the age of 3. She began at a local studio with ballet and tap classes before making her way into the realm of jazz and contemporary. She studied in the dance concentration of the Center for Fine and Performing Arts program at Colgan High School, training in modern, ballet, and jazz. In the summer of 2017, she was able to further her ballet and modern training as she attended the Virginia Residential Governor's School for dance. As a member and two-time captain of the Varsity Dance Team, Katie competed at the regional and national levels. Her dance team won multiple first-place titles in jazz and kick and she placed top 5 in the county as a soloist. She was also involved in drama with featured dance roles in the musicals ​Little Shop of Horrors​ and ​Hairspray​ along with an acting role as Sylvia in ​Tribes​. Here at UVA, she has stayed involved in arts on grounds as a member at large of the Virginia Dance Company, the secretary of the Dance Committee, an Arts Grounds Guide, and a dancer in the spring and fall dance concerts. As a public policy major and dance minor, Katie hopes to continue her work in dance through the opportunities of the Miller Arts Scholars program.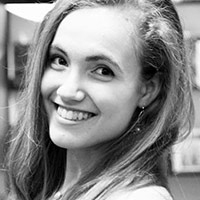 Zohar (Zoe) Ziff, Dance
Zoe Ziff is from Vienna, Virginia and has been dancing for fourteen years. She was trained in hip hop and jazz while in Rome, Italy, and was introduced to ballet and contemporary when living in Bogota, Colombia. Once in Virginia, Zoe continued to train in ballet and contemporary dance at Virginia Ballet Company and IMPACT Dance Company. For a year she studied tap, modern, jazz, and ballet at Fairfax Academy Dance as well. Zoe participated in the Kibbutz Contemporary Dance Company summer intensive for three consecutive years and the Batsheva Dance Company summer workshop in 2016. Prior to starting university, Zoe took a gap year where she studied contemporary dance, ballet, and Gaga in the 5-month International Dance Journey Program under the Kibbutz Contemporary Dance Company in Israel. Zoe continues to dance with the University of Virginia's dance department and is honored to be a part of the Miller Arts Scholars Program.
Karen Zipor, Drama
Karen Zipor, from Ashburn, Virginia, has always been enthralled by the arts: acting in shows throughout high school, dancing on a competitive team, and studying studio art at the Regional Governor's School for the Arts. Since then, Karen has directed and choreographed many high school, college, and community theater productions. She won an NCA Cappies Award for Creativity for choreographing her high school production of Pippin, and most recently, she choreographed Kiss Me, Kate with the First Year Players at UVA. During her first year at UVA, she acted in FYP's production of The Mystery of Edwin Drood (Edwin Drood) and Into the Woods (Florinda). But most importantly, Karen considers herself to be an interdisciplinary artist, especially as she's a double major in Drama and Computer Science. An intriguing combination, she knows, but the skills of each discipline cross more often than not. In the Drama Department, she's currently working alongside Mona Kasra, the Assistant Professor for Digital Media Design, on a year-long research project experimenting with Virtual Reality. Additionally, Karen did work both onstage and offstage on UVA's production of She Kills Monsters; Karen both performed as Tilly and assisted Mona with the Video Projection Design. Thanks to her lifelong creative passion and technological savviness, Karen is excited and honored to be part of the Miller Arts Scholars program, where research and collaboration are encouraged!
J. Sanford Miller Family Arts Scholars, Class of 2021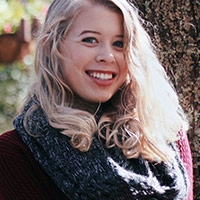 Emily Buckley, Music
Emily Buckley is a Computer Science and Music major from West Friendship, Maryland. She began playing the flute when she was 8 years old and the alto saxophone at age 11. Her father, a retired trombonist from the US Army Field Band Jazz Ambassadors, sparked her love for jazz. She has pursued jazz by playing alto saxophone in jazz ensembles in middle and high school, in addition to her involvement in wind ensembles on flute. With her high school jazz band, she had to opportunity to perform at the Kennedy Center, Jazz a Juan, Jazz a Vienne, the Montreux Jazz Festival, Jazzhaus Freiburg, and the Rochester International Jazz Festival. She is currently the flute section leader in the UVa Wind Ensemble, plays in the UVa Flute Ensemble, and studies flute with Kelly Sulick. Emily hopes to use this opportunity as a Miller Arts Scholar to explore ways to combine her love for flute, saxophone, jazz, and classical music in her studies and performance at UVa.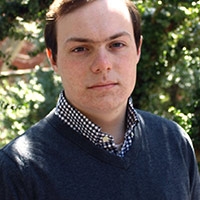 Jakob Cansler, Drama
Jakob Cansler, from Newport News, Virginia, first began doing theatre when he was six years old. From then until high school, Jakob took classes with the New York State Theatre Institute. After moving to Virginia, Jakob attended the Woodside High School Magnet School for the Arts in Drama. There, he studied acting and performed in many plays and musicals, including Little Shop of Horrors, The Laramie Project, Pippin, and The 25th Annual Putnam County Spelling Bee. Jakob finally made the decision to study theatre in university when he attended the Summer Governor's School for the Performing Arts. Now, at UVa, Jakob is a part of multiple student theatre groups and works with the drama department whenever he can. He has served as lighting designer for both First Year Players and Shakespeare on the Lawn and has performed most recently as Brutus in Shakespeare on the Lawn's Julius Caesar. Jakob looks forward to furthering his theatrical endeavours in drama at UVa in the future and is honored to be included in the Miller Arts Scholar Program.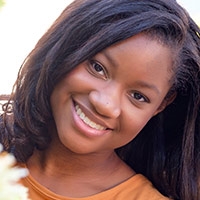 Tori Cherry, Studio Art
Victoria "Tori" Cherry is from Chesapeake, Virginia, and has been creating art since she can remember. Despite the arts being a constant in her life, she has never seriously viewed herself as an artist until attending art courses at UVA where she is constantly motivated by her fellow students. Tori is exploring art via a double major in Studio Art and Cognitive Science. While in high school, she conducted extensive research regarding the effects of music on the attention span of students in various conditions. This research inspired a broader desire to learn more about the therapeutic applications of art. It is with this renewed interest in art and art therapy that she readily embraces the title of "artist" as a member of the Miller Arts Scholar Program and is thrilled to become more involved with the arts community on grounds.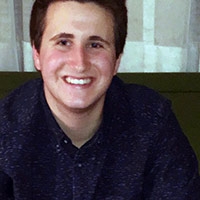 Adam Cooper, Music
Adam Cooper is planning to double major in a politics related field and music. He has been playing cello for the past 11 years and has thoroughly enjoyed continuing his musical endeavors at the University of Virginia. Last year, Adam worked as a volunteer cello instructor in Israel with an organization called Sulamot. He helped mentor at-risk children in the Tel Aviv-Yafo area, and found this experience rewarding and meaningful. Adam is excited to be a member of the Miller Arts Scholars community and hopes that he will find new ways to use his passion for music to create positive change in the world.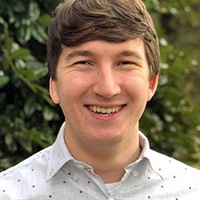 Brent Davis, Music
Brent Davis is a double major in Commerce and Music with a Performance Concentration and a minor in Statistical Analysis.  He grew up in Great Falls, Virginia and fell in love with playing the cello at age 11.  While in high school, Brent had the opportunities to perform at Carnegie Hall, the Kennedy Center, and the Music Center at Strathmore.   The summer of his junior year, he attended the Brevard Music Center in North Carolina during its 80th Anniversary Season. Brent is enjoying his musical endeavors at the University of Virginia, performing in the Charlottesville Symphony, Trio Sobrenna, the Jupiter Quartet, a piano quintet, and the Radio Music Society.  He loves giving back to his community through music by offering free private lessons, teaching assistance, and mentorship to young musicians in public schools.  He is grateful to be a part of the Miller Arts Scholars Program and looks forward to learning from his peers and fostering a love of music.
Evie Galvan, Dance
Evie Galvan began dancing at the age of nine in her hometown of Alexandria, Virginia. She was trained in classical ballet technique as well as tap and jazz for five years. She later went on the pursue competitive dance at Chris Collins Dance studio, joining the competition company there. At CCDS Evie built on and expanded her repertoire to include lyrical, modern, contemporary, musical theatre, and pointe work. She has trained with the American Ballet Theatre and with the Virginia Governor's school for Dance summer programs and also been able to perform in many places, including Disney World. At UVA, Evie is involved in the Virginia Dance Company, as well as the Dance Minor and the fall and spring dance concerts. She is so grateful to receive the opportunity to continue her dance career and also be exposed to new forms of art within the University of Virginia as a Miller Arts Scholar.
Tina Hashemi, Music
Tina Hashemi grew up in Philadelphia and attended high school in McLean, Virginia. She discovered her passion for vocal jazz in her junior year of high school after having trained as a classical singer. In her senior year, she furthered her studies in vocal jazz under Danielle Wertz and was the principal singer for her high school's big band and jazz combo. At UVA, she has continued to pursue jazz through the jazz chamber groups and the UVA Jazz Ensemble, in addition to performing locally with her jazz quartet. She is the president and a founding member of the University Jazz Singers and continues to study vocal jazz under Stephanie Nakasian and John D'earth. Additionally, Tina performs Persian music and dance through the Persian Cultural Society at UVA. She was also a member of the Flying V's acapella group, University Singers, and was the Jazz Intern of the McIntire Department of Music for the 2018-2019 academic year. Tina is majoring in Music with a Performance Concentration and is completing courses for the Pre-Med track.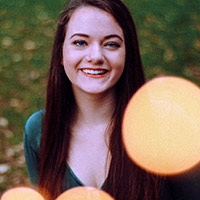 Lindsay Irwin, Music
Lindsay Irwin, from Reston, Virginia, has been singing for as long as she can remember. She began choir in 4th grade, and has sung in her school choir every year since. In addition, she has participated in honors choirs such as District Choir and All-State Choir. She is currently a member of University Singers, and she is also a member of The Virginia Belles, the oldest all-female a cappella group at the University of Virginia. She was the musical director and arranger for her high school all-female a cappella group, Doremigas. She has also composed pieces for the International Baccalaureate Program at her high school, ranging from string quartets to full symphonies. In addition, she participates in the Madison House's Medical Service's program "Harmonies for Healing," where she sings to patients at the Transitional Care Hospital in the UVA Health System. She has been studying voice every year since 9th grade, and she is currently taking classical voice lessons with Pamela Beasley. She is honored to be welcomed into the Miller Arts Scholars community, and is excited to be further immersed into the arts at the University of Virginia.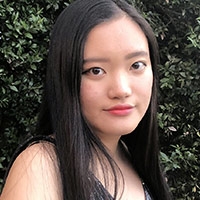 Margaret Kim, Studio Art
Margaret, from Manassas, Virginia, has been creating art even before she moved from South Korea when she was six years old. While she mainly focuses on painting and computer graphics, she discovered her passion for sculpting when she came to UVA and decided to try something different. Margaret is a Biology and Studio Arts double major, and has been working for National Institute of Health every summer since she was a sophomore in high school. She continues her biology research at UVA. By learning the details and intricacies of biology, she hopes to successfully incorporate her passion for science in her artwork, as all her recent works have involved heavy biological themes. During her free time, she designs logos and posters for various CIOs at UVA.  
Veronica Merril, Music
Veronica Merril is a renaissance woman. A versatile musician and artist, Veronica has pursued her passion for the arts through the deep study of various disciplines, including music, dance, architecture and theater. Veronica studied classical ballet with the Washington Ballet. Veronica appeared in numerous ballets at the Kennedy Center and the Warner Theater, both in Washington, D.C. She continued to dance at the National Cathedral School (NCS/STA), where she was also a student choreographer. In 2016, Veronica travelled with the NCS Dance Team to China. Veronica has studied classical violin since the 4th grade, studying under the master teacher, Olga Khroulevitch. She is the first prize recipient of the American Fine Arts Festival's Golden Strings Competition. She has played solo concerts at Carnegie Hall, Lincoln Center and at the DiCapo Opera House in New York City. Veronica has also studied violin at Hochschule für Musik Franz Liszt in Weimar, Germany. Veronica played in her high school orchestra for 4 years. In addition to dance and violin, Veronica sang as a soloist and soprano in 3 D.C based choral groups: the Washington Choral Arts Society Youth Choir, the NCS/STA Chorale and in the NCS/STA Madrigal Singers. She was the president of the Madrigal Singers from 2016-2017. While at NCS, Veronica founded the a cappella group, "Close Encounters," a group that continues to thrive beyond her 4 years at NCS. Veronica also appeared in numerous theater productions at NCS, most notably appearing as 'Peggy Sawyer" in the production of "42nd Street." At UVA, Veronica is an Architectural History and Music Major. She is the current president of University Records, a performance and recording CIO at UVA. In addition, Veronica sings with University Singers and is an executive member of the Arts Grounds Guides Organization. She is a 2018-2019 Tom Tom Founders Festival Fellow. Veronica looks forward to growing as an artist with the Miller Arts Scholar Program at UVA.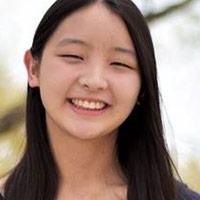 Sophia Park, Music
Sophia Park grew up in Long Island, New York, and Vienna, Virginia. She has been playing the violin since age 8 and is also classically trained in piano and flute. As a violinist, Sophia has always enjoyed performing in orchestral and chamber ensembles. As a high school student, she took private lessons with Milena Aradski, who helped her cultivate her passion for music and the violin. She was concertmaster of her high school's chamber orchestra and was in the American Youth Philharmonic, her school's Tri-M music honors society, and various honors orchestras. As a college student, she has continued her violin studies under Daniel Sender and enjoys performing with her piano trio and with the Charlottesville Symphony. She enjoys playing for patients in local hospitals and nursing homes and continues to perform with her communities at school and at home. Sophia is honored to be a part of the Miller Arts Scholars Program and is looking forward to being more involved in the broader arts community.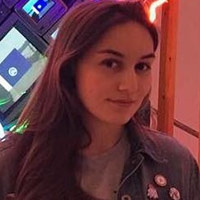 Annie Parnell, Creative Writing
Annie Parnell was born in Boston to a family of journalists and poets. After moving to Falls Church, Virginia at the age of five, she began to write long-winded fantasy tomes in a tattered blue spiral notebook, beginning a lifelong passion for the written word. After finding her place in the Washington DC punk scene, Annie developed a keen interest in the power of shared emotion, and her writing often incorporates themes of music, interpersonal relationships, coming-of-age, and surrealism. Annie is an Echols Scholar and alumna of the Scholastic Art and Writing Awards, having been recognized with a Silver Medal at the national level for her poem "Things That Are Blue," and has been printed in publications such as Loudoun Now and The Washington Post through her participation in the Cappies student journalism program. At UVA, she has continued to develop her interests in poetry, fiction, and nonfiction through participation in Flux Poetry & Spoken Word, membership on UVA's 2019 Collegiate Union Poetry Slam team, and her position as the executive editor of The Declaration. Annie hopes to continue her passion for writing through a double major in Media Studies and the Area Program for Literary Prose.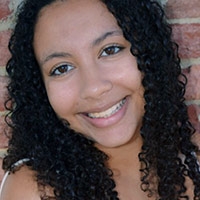 Ari Pettis, Drama
Ariana Pettis grew up in South Riding, Virginia. Her love of drama and creativity began in the summertime of her youth, as she was tasked to watch her three younger siblings. During this time, the quartet would create plays, musical numbers, and skits to perform for their mother at the end of the summer. Since then, Ariana has written multiple short stories, screenplays, poems, and stageplays. In High School, Ariana performed in multiple theatre productions, including Stage Door, Radium Girls, and The Seagull. At UVa, Ariana has joined many creative organizations, helping to run VA Filmmakers and VA Playwrights, and participating as an active member of FMS. Majoring in Drama and English, Ariana is so thankful and excited to be a part of such an artistic community here at UVa.
Kiana Pilson, Dance
Kiana Pilson's passion for dance arose from her connections to the communities around her. Growing up in a military family, Kiana was often introduced to cultures other than her own. These experiences helped develop her love for dance outside of a traditional European context, as she discovered that dance varied between different communities but could also communicate across cultural and societal barriers. In 2016, she began to pursue dance as a means of communication while co-directing a miniseries of short films, featuring choreography from various dance styles. This miniseries focused on social issues that teenagers from Kiana's community struggled with, such as mental health and bullying, and strove to promote discussion around the factors impacting the well-being of local youth. At the University of Virginia, Kiana has danced within multiple student organizations and productions including Mahogany Hip-Hop Dance Troupe her first year and Shakespeare on the Lawn's Romeo and Juliet: A Story of Interracial Love her second year. Kiana has also danced in UVA Drama's spring dance concerts of 2018 and 2019. As a Miller Arts Scholar, Kiana hopes to further explore the ways in which dance is a cultural, spiritual, and relational experience, using dance as a means of telling the stories of those within and outside of her own communities.
Veronica Seguin, Drama
Veronica's acting career began in first grade, when she was bribed with Oreos to be in a commercial about toothpaste. Go figure, she never contracted a cavity from that whole roll of Oreos, and her tooth health has been impeccable ever since. As a military kid, she continued to pursue school and community theatre opportunities in every one of the 9 places she's lived. After moving from Boston to Yorktown, Virginia after her sophomore year of high school, Veronica faced the great unknown in conquering her last two years of high school theatre and college auditions. Not to mention, she had just filmed and won 2 episodes as a contestant on the Food Network show "Chopped." In true Veronica fashion, she made herself right at home, enrolling in the York County School of the Arts (SOA) to concentrate in Theatre and Dance. SOA afforded her the opportunities to pursue student film and ultimately the International Thespian Society. With the help from her acting and voice coach, Mark Bzdick, she qualified for the International Thespian Festival in her individual monologue performance and went on to receive a Superior score from all three adjudicators. Soon thereafter, Veronica joined the ranks of fellow college auditionees in the Virginia Theatre Association and Unifieds college search. Her search led her to pursue drama at UVA, where she now plans to double major in Drama and Marketing, pursuing a career in film acting and/or directing. She knows her major combination is odd, but preaches that marketing will help her learn the business side of showbiz, in which she can practice marketing herself and others in the constantly evolving world of the performing arts.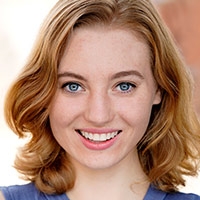 Maile-Rose Smith, Drama
Maille-Rose Smith first dove into theatre as an enthusiastic rainbow trout in her kindergarten's rendition of Pearl: An Underwater Adventure. Darting onstage with her fellow bedazzled fish, ecstatically singing the praises of the ocean monarch, she found herself enamored with that magical experience, and she wanted more! Her next role proved quite the contrast to her aquatic foray: she took to the skies in a flurry of feathers as the mother pigeon in her elementary school's production of Alice in Wonderland Jr.. Her love for theatre has since grown, as she has had the honor of playing more roles of the human variety. In high school, she acted in mainstage plays and musicals, and one-acts, and was thrilled to play Ma Kirby in Thornton Wilder's "The Happy Journey to Trenton and Camden," a role which challenged and inspired her. More recently as a UVa student, she has performed in Shakespeare on the Lawn's Two Gentlemen of Verona, Julius Caesar, a staged reading of A Midsummer Night's Dream, and Macbeth; Spectrum Theatre's A View from the Bridge; the UVa Drama department's New Works Festival and Music Library Series; the Virginia Players' Play in a Day; LabShorts films; Unsaid, a short film presented at George Mason University's Fall Film Showcase; and other film, commercial, and radio projects. She is currently Fundraising Chair for Shakespeare on the Lawn and Community Chair for the Virginia Players. Majoring in Drama and English, Maille-Rose is honored to be included in the Miller Arts Scholar program. She is eager to pursue new, exciting theatre endeavors and grow in her appreciation of art in its dynamic, multifaceted glory!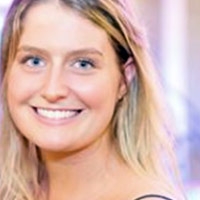 Isabella Ullmann, Drama
Isabella Ullmann grew up in Westport, Connecticut, where she acted in local children's theater, consistently landing non-speaking roles that required unattractive fur suits. After breaking out in not one, but two fevers mid performance, Isabella hung up her costumes and decided drama wasn't her calling. After a 10 year hiatus, Isabella is shockingly now a drama major, but this time she's not Templeton's assistant in Charlotte's Web; she's a playwright. Through high school, Isabella fostered her love for writing through managing the school newspaper and attending a variety of creative writing workshops. Although she was mainly interested in short stories, she fell in love with script writing when she took Playwriting I at UVA, in which her professor encouraged her to submit her work to the Kennedy Center's national playwriting competition. Isabella won the competition at the regional festival, and was a national semi-finalist for the Gary Garrison Playwright award. At UVA, she is on the executive board of Virginia Players, as well as one of the co-founders of Virginia Playwrights, a group dedicated to producing student plays. Currently, Isabella is also expanding her interests to screenwriting, as she is working with UVA's student film club, Lab Shorts, to direct and produce one of her scripts.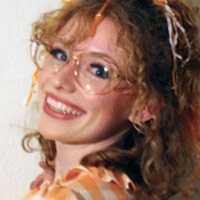 Lyla Ward, Drama
Lyla Ward, from Arlington, Virginia, grew up in a neighborhood with no other children, and spent most of her youth giving impassioned lip-syncs of Barbra Streisand to her bedroom mirror and putting on elaborate Ziegfeld inspired shows with her Barbies. Her love for the the dramatic followed her through eight years of ballet and tap dance and four years of designing scenic backdrops and costumes for her high school productions. At UVA, she has thrown herself into the student theater community, as a performer, costume designer, and most recently, choreographer. Lyla also spends a lot of her time reading and writing fiction. Her work often focuses on queer women, family, femininity, and gender performance. She hopes to double major in Drama and the Area Program for Literary Prose. Lyla's great loves include Clarice Lispector, Audre Lorde, drag, disco, Western wear, and Dolly Parton.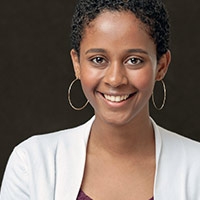 Salem Zelalem, Creative Writing
Salem is a double English and Economics Major with a Math minor from Burke, Virginia and she loves nothing more than a good story. She's always had an interest in both writing and theatre, but the two first combined in her sophomore year, when she competed in her first poetry slam. Despite having been woefully unprepared for the slam, she still emerged enraptured by the caring new community she'd discovered. During her high school's collaborative art show, she and a friend created a joint spoken word piece and video essay grappling with fragmented culture, which was then later featured during the 2017 FCPS Leadership Conference. Since then, she's been focused on collaborative creation within poetry and learning how to better foster spaces to discuss and explore facets of identity. During her time at UVa, she's continued to be involved in theatre and was a cast member of The Black Monologues 2017. Through the poetry CIO Flux, she has also had the opportunity to grow into a more confident host and facilitator of workshops. She is a proud two-time member of the UVA College Union Poetry Slam Invitational (CUPSI) team, and you can find her snapping enthusiastically every Thursday at Flux's weekly open mics. She's extraordinarily grateful and ecstatic to further explore the UVa arts community as a Miller Arts Scholar!
J. Sanford Miller Family Arts Scholars, Class of 2020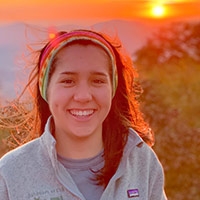 Victoria Alvarez, Studio Art
Victoria Alvarez is a fourth-year visual artist from Peachtree City, GA. Victoria began developing her creative habit in high school, where she found a mentor to champion her talents and her preferred craft, sculpture. Victoria has continued her practice at UVA through the pursuit of a Studio Art minor. Allowing themes of play and exploration to guide her works, she has dabbled in various mediums (drawing, digital media, printmaking, painting, etc) in the search for her own artistic voice. Her current work, concentrated in painting and sculpture, is influenced by her experiences as an outdoor adventurer. She is interested in examining the relationship between humans and the outdoors and invites viewers to consider their individual and collective impacts on the natural world. Victoria is grateful to the Miller Arts Scholars Program for allowing her to realize her identity and sense of belonging in the world of art. This supportive network of artists has given her a community with which to share her lifelong creative adventure.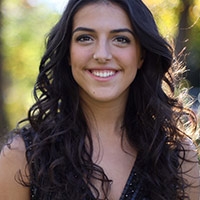 Elissa Bardhi, Studio Art
Elissa Bardhi and was born in Brooklyn, NY and grew up on Long Island. Throughout her entire life she was addicted to drawing. Her art covered the walls of her family's Brooklyn apartment. When she started high school she was introduced to one of the most influential teachers of her life. It was due to Mr. Ryan that she was able to reach her full potential and capabilities as an artist. Once she was introduced to oil painting, she never looked back; he taught her everything she knows. As a junior in high school, her painting, udhetim, was accepted to the Long Island's Best Young Artists exhibition, at the Heckscher Museum of Art. Since then, she has always been interested in the composition of faces and facial expressions; her art was specifically concentrated on the depiction of her family members. It was not until UVA that she strayed from her realism roots and was introduced to abstract art. Here, she has also been exposed to digital media art and has broadened her traditional perspective of art in countless ways. Additionally, she is training to be a Student Docent at the Fralin Museum of Art at UVa. As a Miller Arts Scholar, she hopes to continue to explore all the different forms of art while still hoping to return to her passion of oil portraits one day.
Kristen Barrett, Drama
As a performing artist and playwright, Kristen Barrett hopes to focus her interests and create entertaining and enlightening art through the Miller Arts Scholars program. Kristen's desire to entertain stems from her lifelong affinity for musical theatre. Ever since her parents exposed her to Sesame Street and School House Rock reruns as a child, she has loved singing, especially in front of a crowd. At the University, she pursues her passion for musical theatre through singing alto for Hoos in the Stairwell, the only Broadway a cappella group on Grounds. While she enjoys entertaining through musical theatre, Kristen uses playwriting to explore obscure topics and underrepresented life experiences in order to enlighten audiences. For her creative writing, she draws inspiration from a variety of areas including African-American studies, Greco-Roman traditions, the Shakespeare canon, and even biological sciences. In Fall 2016, she directed a staged reading of her unpublished play To Do No Harm. Her play tells the story of a teenage girl, Destiny, who experiences anesthesia awareness. Even though To Do No Harm is a fictional work, the medical jargon and described procedures reflect reality due to Kristen's research. Additionally, Kristen is passionate about depicting the black experience through theatre. In November 2016, she acted in the second annual Black Monologues, and next school year, she will produce the third annual production. Kristen plans to double major in both Drama and English.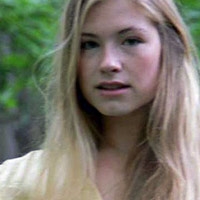 Kate Bollinger, Creative Writing
Kate Bollinger, originally from Charlottesville, grew up surrounded by music and art. At an early age she began singing in the car with her dad and on her mother's children's music albums and was influenced by her two older brothers, who were constantly playing music in the basement. She began writing songs when she was eight and ever since, songwriting has been her biggest love. When Kate was fourteen, she began releasing original songs on Soundcloud. When she was fifteen, she played her first show, opening for Philadelphia-based band, The Extraordinaires, as well as local band, We Are Star Children, at The Southern Cafe & Music Hall. Since then, she has played many shows at venues such as Magnolia House, Twisted Branch Tea Bazaar, The Ante Room and Fine China in Richmond, Virginia. In 2015 she was awarded the Aslan Mosel award for songwriting, and was runner-up in the Tom Tom Founders Festival Songwriter Competition. In 2017, she released her first official EP, "Key West," with the help of The Extraordinaires as her backing band. Additionally, she released a music video for her song "Ardent." In high school, Kate began writing poetry on occasion. In 2015, her poem, "gorillas and curb stomping" was featured in the Macrock booklet. It was during her first year at UVa, however, that poetry writing became her second love. She is currently taking poetry writing with Rita Dove and hopes to double major in Media Studies and the Area Program for Poetry Writing.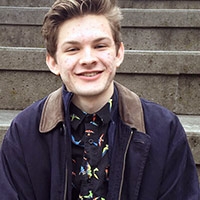 Elliot Carter, Creative Writing
Elliott Carter is from Alexandria, VA creating poetic works to occupy landscapes of solace. He found poetry in an after-school poetry club and then in Washington, D.C. with the community-based arts organization Split this Rock. He is a graduate of the D.C. Youth Writing Guild's inaugural class and has competed in Louder Than A Bomb, the Hyperbole, and the Northern Virginia Invitational Slam. At UVa, he became involved with Flux Poetry and Spoken Word, serving various positions in the hopes of helping the reach and impact of Flux's community arts thrive and grow. A two-time member of the University of Virginia CUPSI team; an aficionado of sunflower seeds; and a college drop-out, he believes communities that form around art and poetry are necessary to find the courage to say the things we need to say.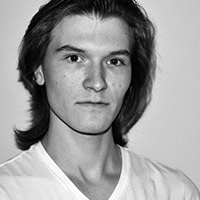 Bryce Cuthriell, Dance
Bryce is from Tidewater, Virginia, and trained at Virginia Regional Ballet in Williamsburg for nearly all of his dance education prior to university. He first fell in love with dance through classical music, particularly through ballets written by Tchaikovsky and Prokofiev such as Swan Lake and Romeo and Juliet. This was his introduction to dance in general and, as a result, his early dance training was almost exclusively in ballet. Since he has been at UVa, however, he has spent a lot of time branching out into other dance forms, largely in various styles of modern dance technique, and contemporary ballet. He continues to train in classical ballet with Charlottesville Ballet in addition to dancing at the university. Bryce is very excited to be a part of the Miller Arts Scholars program and to see what new directions it takes his education in dance.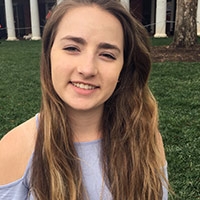 Carolyn Diamond, Dance
Carolyn Diamond began dancing when she was 8 years old and immediately fell in love with it. She trained at the Pulse Performing Arts Studio in Bedford Hills, NY in ballet, jazz, contemporary, modern, and tap. Additionally, she was on the competition team that competed in regional and national competitions along the East Coast and was a part of a performance company that participated in many local benefits. She also participated in Summer Intensives at Broadway Dance Center with Sheila Barker, with the American Academy of Ballet, and with American Dance Training Camps, and she has performed at various venues, ranging from local nursing homes to DisneyWorld and Universal Studios. Carolyn is honored to be accepted to the Miller Arts Scholars Program and is excited to continue her dance education and collaborate with new artists.
Savannah Edwards, Drama
Savannah Maive Edwards is a child of the mountains, having been raised in both the Adirondacks and the Blue Ridge. Consequently, she has always had a natural inclination to tell stories. For most of her childhood, Savannah indulged her innate passion for storytelling through writing short stories, plays, and screenplays, which she would coerce her friends to read and costar in (all of which are now hidden deep within the abyss of time). It wasn't until her family pulled up the stakes and moved to Nelson County, Virginia, that Savannah finally found her way onto the stage and has since refused to get off. Since entering the University of Virginia, Savannah has found her home in the drama department as an actor, writer, and director, and has been involved in many drama department and student theatre productions over the past couple of years. She has also found another home at Live Arts, the community theatre downtown, where she has worked as a camp counselor for the past two summers. Thanks to support from the Miller Arts Scholars, she acquired a third home at Studio Theatre in Washington, D.C., where she spent part of her summer studying acting and working as an education administration intern. Savannah is grateful to have had so many opportunities to cultivate her artistry as a Miller Arts Scholar, and is grateful to be able to explore her role as an artist with each passing day.
Zoe Gray, Music
Born in New York and raised in Tampa, Zoë Gray has been immersed in the arts her entire life.  After taking private violin lessons based on the Suzuki method beginning at age 5, and then dedicating herself to years of ballet and contemporary dance training at age 6, Zoë realized that her highest love was not actually violin or dance, but singing.  Her constant exploration with musical theatre, including the lead role of Marian in The Music Man (Masque Community Theatre, Tampa), led her to realize the true power of the voice.  She began studying classical voice and musical theatre under Nancy Garma her first year of International Baccalaureate high school, and currently studies with Pamela Beasley at UVa.  Zoë is a member of the University Singers and continues to explore the role of music academically as a TA for Professor Noel Lobley.  She has received Honors in Classical and Musical Theatre for her participation in the NATS Voice Competition in 2017 and 2018 as well as 4th place in the St. Petersburg Opera Guild Vocal Competition in both 2015 and 2016.  Perhaps most notably, Zoë sung the National Anthem for the Yankees in 2015 and 2016, and continues to participate in open mic nights and solo appearances.  As a Media Studies and Music (Performance Concentration) double major, Zoë seeks to combine her intellectual and creative interests in the marketing field.  She is thrilled to join the Miller Arts Scholars family and is excited to see where it will take her.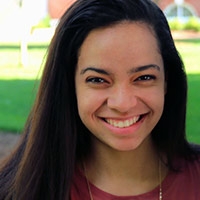 Jessica Harris, Drama
Jessica Harris has been involved in the arts for as long as she can remember. Hailing from Fluvanna, VA, Jessica has always included acting, dance, piano, violin, and voice lessons in her studies. From her first dance recital at the tender age of 3, Jessica found a second home on the stage as she soon became involved in community theater and dance ensembles. Locally, she has performed at Four County Players, Live Arts, and trained with the West End Academy of Dance and the Charlottesville Ballet Academy. As an actress, Jessica was recognized for "Excellent Individual Performance by a Female" at the 2015 Junior Theater Festival, and she received 3 nominations for Missoula Children's Theater's Residency programs honoring outstanding performances and dedication to theater. Jessica's artistic focus in recent years has revolved around directing and teaching, and she is the founder and artistic director of Empowered Players, a Fluvanna-based youth theater organization dedicated to improving the lives of students through increased access to theater. She recently directed Dancing with Myself at Four County Players, and is currently assistant directing Jitney at the Jefferson School African American Heritage Center. Jessica offers individual and group dance and theater classes at various community locations, and seeks to inspire all students to find their voice and make the world a better place. At the University of Virginia, Jessica provided music direction for the Virginia Players Lab Series Festival and hopes to continue to be involved in student productions. Jessica is also an Echols Scholar and is on the Executive Board for Kids Acting Out, a student-run volunteer theater group. She is tremendously grateful to be a Miller Arts Scholar and is so excited to be involved.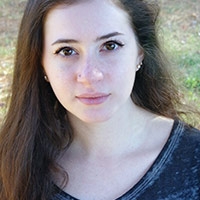 Madison Karten, Music
Madison Karten, from Richmond, Virginia, has been studying voice for two years now, but grew up singing in various choirs since she was seven. In high school, Madison found her love for performance through musical theatre. She began studying and pursuing classical voice her senior year after being exposed to operatic arias and scenes at the Summer Governor's School for Performing Arts. There, Madison was able to be immersed in the arts, different from what she was used to at her school's International Baccalaureate Program, and there she realized the powerful impact being involved in a dedicated artistic community can have. She currently takes classical voice lessons with Pamela Beasley and is a member of the University Singers. Madison is also a member of the University Programs Council, First Year Players, and an incoming vocal director for Spectrum Theatre. This past summer Madison had the privilege of being an intern for the Music Department as the Promotions and Marketing Assistant. She is honored to be accepted in the Miller Arts Scholars Program and is excited to be further involved in the artistic community at UVa.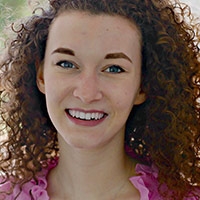 Catherine Kolo, Music
Hailing from Alexandria, VA, Katie cannot remember a time when music wasn't a part of her life. From early on, she gained a love of classical music from her musician parents and began training in various instruments (such as piano, violin, and voice) before settling primarily on French horn. Years later, Katie has played in multiple prestigious ensembles, attended numerous influential music camps and clinics, and performed major works as a featured soloist in the both the orchestral and wind band setting. After countless friendships and mentorships, she has also developed a deeper love of people in the arts and is excited to be a Miller Arts Scholar in order to further immerse herself in this community. Alongside music, Katie also enjoys theater and baroque art. At UVa, she plays with the Wind Ensemble, the Charlottesville Symphony Orchestra, in chamber groups, and studies under Katy Ambrose. Katie is also a section leader in the Cavalier Marching Band and the Communications Chair for the Arts Grounds Guides. She hopes to major in Music and Global Studies (in Security and Justice).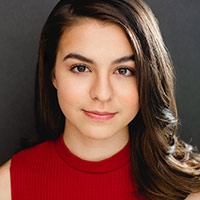 Payton Moledor, Drama
Payton Moledor is a North Carolina born and raised actress currently studying Drama at UVA. She also holds certificates from the University of North Carolina School of the Arts and the London Academy of Music & Dramatic Art, where she studied Drama and Classical Acting respectively. Voted most likely to make a funny face in high school, Payton now makes funny faces all across the country. Favorite professional credits include Katherine in Newsies, Myrtle Mae in Harvey with UVA's own Heritage Theatre Festival, and Maude Tate in the world premier of home-spun bluegrass musical From The Mountaintop: The Edgar Tufts Story. Payton is an award-winning vocalist with regional titles from NATS and NSAL, and has also choreographed and written theatre professionally. On grounds, Payton has performed as Hope in Urinetown (UVA Drama), Wendla in Spring Awakening (Spectrum Theatre), and Amy in Company (Spectrum Theatre), and was a part of the Street Chorus in the acclaimed 50th anniversary production of Leonard Bernstein's MASS. Check her out at www.paytonmoledor.com!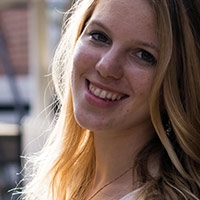 Elizabeth Ozer, Dance
Whatley Ozer has grown up in dance. Her mother was a professional ballet dancer and shared her love of classical ballet with her daughter. When Whatley's family moved to a small town in Virginia, she joined a dance studio in a neighboring town. At the annual recital, Whatley's mother, aghast at seeing no classical ballet technique pulled her 3-year-old daughter from classes. Three months later, Whatley's mom opened a ballet studio in our hometown of Galax to promote the art of ballet in an area better known for clogging and old time music. It was there, at the Conservatory of Dance and Theatre, that Whatley's love for ballet.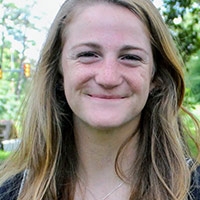 Ava Reynolds, Studio Art
Ava Reynolds, from Harrisonburg, VA, has answered "artist" to the frequented childhood question of "What do you want to be when you grow up?" Throughout middle and high school, there was rarely a time when Ava wasn't enrolled in some form of art class, and in the summers, she would devote much time to painting and crafting various things. Now, those childhood dreams are manifesting as Ava pursues a Studio Art major, with a concentration in Printmaking. At UVa, she is an Arts Grounds Guide, and will be attending the Mountain Lake Biological Station ArtLab, Summer 2018. As a double major with Studio Art and Global Studies: Environments and Sustainability, Ava hopes to continue to let her dual passion for environmental justice advocacy shine through her creative passions, and is excited to allow the Miller Arts Scholars program to hopefully be an outlet for these goals. Although unsure if she sees herself pursuing more art degrees or a career as an artist, Ava knows she will never stop creating.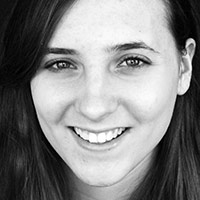 Heidi Waldenmaier, Dance
Heidi Waldenmaier started dancing when she was only 5 years old at her local ballet school in Onancock, Virginia. The ESO Arts Center was her home for the next 13 years where she studied classical ballet and performed twice a year. During the summer, she would go to ballet intensives at various schools, including The Joffrey Ballet, American Ballet Theater, The Rock School, and Richmond Ballet. In high school, she volunteered as the choreographer for the Nandua Middle School Theater Company for 4 productions. In 2014, she joined draMAStic danceworks, a contemporary dance company, as an intern and performed alongside professionals in Footwork & Footlights and The Remarkable Voyages O'Molly Reed. She was in Broken Toys, a collaborative dance film with Rawhide Theater Company and draMAStic danceworks. At UVA, she performed in the Fall Dance Concert during her first semester and joined the University Dance Club for her second semester. She worked at The Lost Colony, an outdoor drama in Manteo, North Carolina, as a dancer during the summer of 2017. Although dance is her first love, Heidi is involved in the arts in other ways as well. She interned as the assistant stage manager and scenic at The North Street .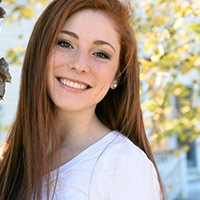 Meghan Walther, Dance
Meghan Walther, from Waterford, VA, began dancing as soon as she could walk: first, twirling around her room and then at the Loudoun School of Ballet in Leesburg, VA as a pre-ballet student. Since her early dancing days, Meghan has loved all facets of classic ballet, from the pink tutus and tiaras to the physical movement and the discipline of the art. Meghan has been classically trained in ballet for 16 years, jazz for 8, and modern for 4. She has trained with Ballet West, Sarasota Ballet, and Richmond Ballet over the summers and competed at Youth American Grand Prix, New York City Dance Alliance, and West Coast Dance Explosion. Meghan has performed in full length performances for the Loudoun Ballet Company as Clara and the Sugar Plum Fairy in "The Nutcracker," Myrtha in "Giselle," Aurora in "Sleeping Beauty," Kitri in "Don Quixote," and Odette in "Swan Lake." Although ballet has always been Meghan's number one passion, she is excited and honored to be able to explore various forms of dance and arts through the Miller Arts Program and Dance Minor at the University of Virginia.
Anna Warner, Studio Art
Anna Warner came to UVA from Nashville, TN (before Nashville, she lived in South Carolina, Florida, and two separate times in Charlottesville, VA.) As you can see, she keeps ending up in Charlottesville. She's quite alright with that phenomenon because being here now as a college student, she is connected with a beautiful community of artists and has discovered a deep-rooted passion for film photography. During her eight years of middle school and high school in Nashville, Anna danced, sang in chamber choir, tried her hand in a couple school musicals, and made a lot of drawings. She received her high school's Fine Arts Award, which is given to one graduating senior, at a time when she still thought she wanted to be a doctor. That plan changed when art classes at UVA revolutionized her world, and film photography stole her heart. Anna loves film photography because of its inherently intimate process, and how that has remained stoic in a world overrun with images everywhere 24/7. She is also fascinated with philosophy and theory behind photography. Now, Anna is majoring in Studio Art, aspiring to make bodies of fine art photographs that will one day appear in books and galleries. Her creativity is also expressed through embroidery, and she is interested in exploring the potential of different art forms merging – so she is very excited about being a part of the Miller Arts Scholar program and becoming more integrated with an interdepartmental art community at UVA.
Kia Wassenaar, Studio Art
Kia Wassenaar is a writer and artist from Charlottesville, Virginia. Growing up, her love of science fiction, fantasy, and magical realist literature kept her rooted in the creative world, and sparked an early interest in writing, which she continued to pursue throughout her youth. She studied songwriting at the Young Writer's Workshop for three summers in high school, and returned in the summer of 2017 to teach. Influenced by a desire to tell stories, much of her creative life has centered around the merging of art and writing. While she is interested in a wide range of mediums, especially drawing, she has found that the energetic nature of filmmaking provides the best space for her interests to converge. At UVA, Kia is studying English and Studio Art with a concentration in cinematography. She is eager to explore more within the world of digital art and music production, and hopes to incorporate a variety of new media into her work.
Isabella Whitfield, Studio Art
Isabella Whitfield, an artist from Centreville Virginia, is interested in exploring the themes of social connection and contemporary society. In February 2018, she was commissioned as a portrait artist by the Bridge Progressive Arts Initiative for the exhibition, Face to Face: Portraits of Our Vibrant City. This innovative project, aimed at uniting diverse communities, teamed up ten portrait artists with Charlottesville community members. Isabella is also involved with a number of graphic design positions at UVA. Currently, she is part of the design team for UVA's Media Studies research journal, Movable Type. Additionally, she enjoys creating promotional visual content for University Programs Council as a part of the Marketing Committee. Through a grant from the Student Arts Fund, she is currently working on a painting series that explores the contemporary family portrait. Isabella is excited to continue artistic collaboration through the Miller Arts Scholars Program.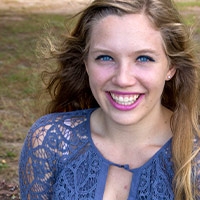 Emily Williams, Music
Emily Williams is a music and statistics double major from Farmington, Connecticut.  Though she didn't start playing violin until the second grade, she has always been drawn to the arts, especially music.  She has studied classical violin privately since fourth grade and was in the youth program at the Hartt School of Music then studied with HSO principal Jarek Lis.  In high school, Emily was All-State for choir and orchestra her junior and senior years and All-National for Choir her senior year. She has played for regional orchestras including the Farmington Valley Symphony Orchestra and the Cathedral Youth Orchestra.  She currently takes violin lessons with David Sariti and is in the University Singers, Chamber Singers and has played in Chamber Ensembles. On grounds, Emily is a Vocal Director for the First Year Players' production of "Anything Goes," is in Virginia Dance Company, is the committee chair for Student Council's Student Arts Committee, is a student member for the UVA Arts Council, and has played in a few pit orchestras for student theatre productions.  She has had the opportunity to teach some beginner violinists including assisting at the Farmington Suzuki Strings Academy for three summers and wants to continue this hopefully through her own studio in the future. Emily has enjoyed getting to explore different musical interests including conducting, arranging, and general songwriting during her time at UVA and can't wait to see what other exciting opportunities await. She is incredibly thrilled and thankful to get the chance to work with all of the amazing artists in the Miller Arts Scholars program!