Our Scholars
J. Sanford Miller Family Arts Scholars, Class of 2026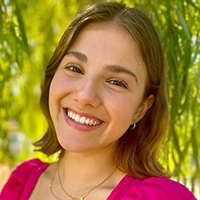 Simone Marijic Buljubasic, Music
Simone Marijic Buljubasic is a musician from Los Angeles, California. Since starting choir and piano classes at age five, she has developed a passion for music and voice, specifically in the classical and musical theater genres. Through the National Children's Chorus, Simone has had the incredible opportunity to work directly with prominent composers, conductors, and performers including Eric Whitacre, Caroline Polachek, Gustavo Dudamel, and Meredith Monk. She has sung in prominent concert halls including Carnegie Hall and Lincoln Center. In 2019, she was part of a Walt Disney Concert Hall performance of Mahler's Symphony No. 8 that received two GRAMMY wins for Best Choral Performance and Best Classical Engineered Album. Simone has performed in over ten theater productions and served as President of her high school's Conservatory Arts Program. Currently, she is an active member of the Virginia Belles a capella group and Usingers on grounds and continues to cultivate her interests in vocal performance and songwriting. Simone is beyond honored and excited to join the Miller Arts Scholar community.
Helen Sparling, Studio Art
Helen is a Studio Art and Psychology major in the College of Arts and Sciences at the University of Virginia. Helen has loved the arts since childhood. She finds great joy in teaching herself new creative skills such as piano, guitar, knitting, crochet, sewing, drawing, painting, and more. During high school, Helen's love for art gradually shifted from a personal hobby to something she wanted to pursue in college and beyond. If she had to choose, her medium of choice would be oil painting, but she loves to experiment with other media. In her free time, Helen loves to go on sunrise hikes, drink black tea while reading a good book, upcycle clothes, and spend time with her friends and family.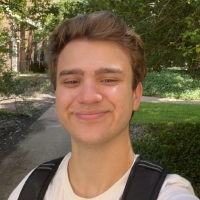 Xander Tilock, Drama
Xander Tilock is an actor, director, and writer from Falls Church, Virginia. He has participated in 36 full-length productions since 2015 with multiple groups including the Guthrie Theater, Harvard University, Northwestern University, and others. Xander has loved theatre his entire life --- he is a Drama and Media Studies major at UVA. Some of his favorite productions include Frozen Jr. (Hans), Robin Hood (Robin Hood), and A Winter Star (Director and Playwright). In high school, Xander won six gold medals in the categories of serious duo and humorous duo in VHSL Forensics competitions. He is currently the Community Chair of the Virginia Players Executive Team as well as the PR Director for Miller Arts Scholars. Xander is honored to be a part of the Miller Arts Scholars community and is looking forward to continuing to share his passion for the arts with the UVA community.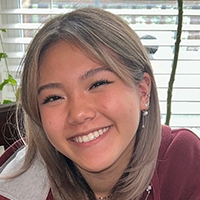 Larina Yu, Studio Art
Larina is an intended Computer Science and Studio Art double major from Ashburn, Virginia. Her love for art started at 4 years old, when she lived in Pasadena, California, through attending a family friend's art studio. She began to submit her artwork to local art competitions, and found she really enjoyed it! She mostly enjoyed the process of watching her art form – but also found she liked feeding her competitive side. She worked with mainly dry materials, like pencils, markers, and oil pastels, until she moved to Virginia, where she began to work mainly with acrylic paint. Despite her love for paint, she also enjoyed experimenting with different materials like clay sculpting, yarnwork, and wire wrapping. As Larina continued to compete in art competitions, they grew larger in scale – her favorite competition to date is the National Junior Duck Stamp competition, which she competed in six times over seven years. Entering high school, Larina thought that she wouldn't be able to keep making art as her schedule became busier. Despite taking a break from competitions, she found that she continued to make art just for her own fulfillment. At UVA, Larina was thrilled to find a bustling artistic community. She is so honored to join the Miller Arts scholars, and she cannot wait for the fun that lies ahead.
J. Sanford Miller Family Arts Scholars, Class of 2025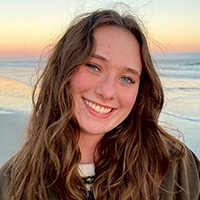 Carly Ault, Studio Art
Carly Ault is an artist and College of Arts and Sciences student from Ashland, VA. Always drawn to artistic practice, she has been involved in art both personally and academically since kindergarten. In her sophomore year of high school, she was first introduced to film photography and darkroom processing and immediately fell in love with the technical system combined with her own creativity. She also held a free six week long art course for underprivileged students in her community as a part of her Girl Scout Gold Award, where she taught artistic technique and emphasized the importance of having a creative outlet. Carly continues to practice photography in college through the University's Art Department, as well as other 2D mediums such as drawing. Her work focuses mainly on the manipulation of light and shadow in transforming subjects, but she is always experimenting and adapting to new styles. In addition to her art, Carly enjoys reading, spending time with her friends, family, and dogs, as well as being outdoors. She is thrilled to be a part of the Miller Arts Scholar community and looks forward to expanding her artistic horizons. 
John Barnes, Drama
John Barnes is a filmmaker, songwriter, and actor from Arlington, VA. He has been interested in filmmaking ever since he could edit videos using the iMovie trailer templates on his family's desktop computer.  As a sixth-grader, he presented a presentation and petition at a school board meeting to support funding for a middle school film class, which he was able to take the following year. In recent years, John has completed two fellowships with PBS NewsHour Student Reporting Labs (SRL). He wrote, produced, shot, and edited the explainer video "How Students Are Fighting Zoom Fatigue", which aired live on PBS NewsHour and was published on its digital platforms.  He also co-edited and starred in the piece "Alone Together," a piece for SRL about teens during the early weeks of the coronavirus pandemic. Currently, John is working on a web series pilot for PBS NewsHour on teen mental health issues, with the first episode focusing on music and mood. For his work at PBS, John was named a 20-under-20 storyteller and received the Best Health Video Award from SRL. John has also written and directed films across many genres, including the dramedy COME TO THE BEACH, the documentary A Passover Story, and the comedy The Case of the Unacademic Integrity. His films have also won many awards, including a Merit Award from the National YoungArts Foundation, a Silver Medal from the Scholastic Art & Writing Awards, and a Best Documentary Nomination at the All American High School Film Festival.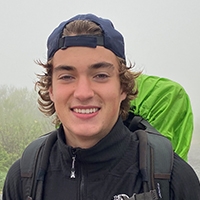 Ben Berry, Music
Ben Berry is a jazz pianist and multi-instrumentalist from Boulder, Colorado. His passion for jazz was ignited after discovering the expressive and creative freedom of improvisational music. Inspired by the likes of J. Dilla, Ben has incorporated his jazz and gospel background into his own musical compositions and productions. During his high school years spent at the American School in London, he traveled Europe with his school's jazz band and was selected to play in various jazz festivals. At UVA, he is a pianist of both the jazz ensemble and small group quintet. He continues to pursue both his jazz and musical production passions. He is thrilled to be part of the Miller Arts Scholar program and looks forward to working alongside other creatives while self-producing a full length project.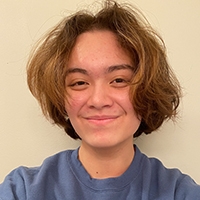 Jesper Braley, Studio Art
Jesper Braley is a character designer and animator who has loved art since his first introduction to a studio setting: during the fourth grade in his hometown of Vienna, Virginia. However, he only recently realized exactly how deep this passion runs. Jesper's artistic practice began with a heavy focus on technique and still-lifes. As he gained confidence in the more technical aspects of drawing, he became more and more interested in using his skills to create stories and characters. In the future, Jesper hopes to work on an animated show like the ones that most inspire him, most notably among these The Owl House by Dana Terrace. The summer of 2022, Jesper spent a month immersing himself in the art world via the CalArts program called High-Touch Animation. There, he created comics, designed characters, and learned how to storyboard and pitch his own animated series. All throughout, students received feedback from professors who had worked on industry hits such as Toy Story, Bug's Life, and Futurama. Only after experiencing such a rich creative environment did Jesper realize that art is something he wants to pursue a serious career in. As a result, he has been on the lookout for more opportunities to connect with other creatives, finally leading him here: to the Miller Arts Scholars community. Long story short, Jesper is beyond honored and excited to be here.
Alex Burijon, Music
Alex Burijon was introduced to music as a baby swaddled on his dad's keyboard, but as soon as he could walk, he began to dance to Fantasia and Star Wars. He took up piano and violin lessons early, pursuing violin until his senior year of high school, after which he began to study ukulele, electric bass, and acoustic guitar (along with a COVID-19 drum hobby). He began to sing in church and school choirs as soon as they would let him in, and since then he has been unable to stop singing. This led to becoming involved with vocal coaches and opportunities for many features in violin and voice, namely the soprano part of the "Benedictus" from Schubert's Mass No. 2 in G Major and the soprano solo "The Marvelous Work" from Haydn's The Creation. He briefly joined a District Choir of Richmond, his hometown, that extremely inspired him to pursue performance. Outside of school, Alex performed in musicals such as Newsies, Matilda, and Into the Woods, Jr., culminating in his performance as the "Learn Your Lessons Well" soloist of Godspell. Since coming to UVA, he joined the all-gender a cappella group Harmonious Hoos, first arranging for them and then serving as a Music Director. He also tap-danced his way into the theater scene as Oscar Shaprio in Curtains and Nostradamus in Something Rotten with First Year Players, later serving as a vocal director for Hello Dolly and as a Diversity and Inclusion Co-Chair for 2022-2023. Alex is honored and beyond excited at this opportunity to further grow his relationships within the UVA Arts community, and he cannot wait for what the future holds!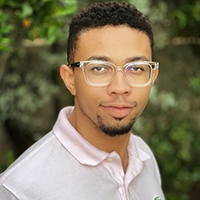 Hunter Colson, Music
Hunter Colson is a musician and composer from Washington, D.C. with plans to major in Music. Hunter's love of artistic expression has been with him his whole life and started with drawing. Raised listening to primarily classical music, he began guitar lessons at age six and piano lessons at seven. In middle school Hunter played clarinet in the school band. After trying to express himself with these instruments, he felt that something was missing. It was the summer before starting at UVA that Hunter finally discovered his passion for composition when he took music theory and composed some of his first pieces. This proved to be a satisfying culmination of all his previous musical experience. Hunter has not stopped composing since. At UVA Hunter is a member of the Radio Music Society and enjoys being part of the UVA Catalyst Program. Hunter is honored to be a Miller Arts Scholar and is excited to continue growing as a musician and composer while taking advantage of the opportunities the Miller Arts Scholars will provide.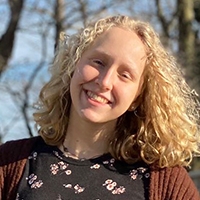 Zoe Edelman, Studio Art
Zoe Edelman is a computer science and studio art double major from Dover, Delaware.  As a child, she began her artistic endeavors drawing suns in the corner of her paper and weirdly proportioned people.  From there, Zoe took various classes in things like drawing, pottery making, and collaging while also participating in summer camps to fuel her artistic drive.  Now at UVA, Zoe aims to focus on new media as she has aspirations to become a user experience/user interface designer to bring more creativity to the way we view the internet.  Outside of studio art, Zoe is an active member of the Charlottesville Symphony Orchestra as a bassoonist and contrabassoonist, the WXTJ house show committee, the club swim team, and the club fencing team.  She is thrilled to be a part of the Miller Arts Scholars program and develop her artistic pursuits and mediums.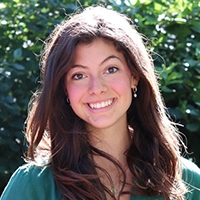 Ava Flory, Studio Art
Ava is a visual artist studying Commerce and Studio Art. She spent her childhood with a sketchbook in tow and paint on her clothes. Creating art has made her life vibrant and she enjoys sharing art's benefits with others. As an assistant art teacher in high school and now as an Early Visions mentor at UVA, she loves watching smiles light up children's faces when they discover the beauty they are capable of creating. She is also a weekly volunteer at Ix Art Park, a non-profit in downtown Charlottesville whose mission is to empower the community through creativity. Through experiences like these and her studies at UVA, she is exploring how to combine business and art to scale art's positive impact and inspire people to create, collaborate, and flourish. As a Miller Arts Scholar, she is excited to engage with and learn alongside other students also pursuing their art with purpose and passion.
Rachel Guo, Creative Writing
Rachel Guo is an intended economics/creative writing double major with minors in drama and studio art. Prior to coming to UVA, her writing has earned two silver medals for Flash Fiction from the Scholastic Art & Writing Awards. Outside of creative writing, she's also involved in a number of other activities, with involvement in numerous student films, as well as First Year Players. She has also studied film acting at Stonestreet Studios. Rachel is also involved in music, having taken lessons in classical piano since the age of six, and continuing them at UVA. She hopes to combine her artistic interests with larger portfolio projects. Rachel is honored to be a part of the Miller Arts Program, and is excited to continue her creative endeavors in this community!
Katie Haines, Drama
Katherine (Katie) Haines is an Echols Scholar pursuing majors in Archaeology and Biology and a minor in Drama. Originally from Williamsburg, Virginia, Katie has long had the support of her family, especially her parents and her uncle, in her exploration of the performance arts. Katie started actively pursuing theatre at Walsingham Academy with the help of her teachers and directors.  Katie performed in ten mainstage productions there; favorite roles include Doris Walker in Miracle on 34th Street and choreographer Andi Lee in 42nd Street, in which she also served as dance captain.  Katie also competed on the Walsingham Academy Forensics Team and views her experiences and wins competing in the Peninsula Forensics League as critical to her continued successes at UVA. Although her primary area of study is acting, Katie views performance as an inherently interdisciplinary act, so she also has studied voice, violin, and dance. Katie has continued to focus on Shakespearean performance, through the American Shakespeare Center's Youth Camp, Shakespeare on the Lawn, and UVA Drama productions. Since she arrived at UVA, she has found a home in the drama community. As a Miller Arts Scholar, Katie seeks to broaden her study of theatrical performance and bridge disciplines and mediums. She is beyond honored to be a member of this distinguished group of artists. 
Mary Hall, Drama
Mary Hall is a Ridley and Echols Scholar pursuing majors in African American and African Studies as well as Drama. Originally from Greensboro, NC before relocating to Richmond, VA, she has always had a passion for performing, due in large part to her family doing the same all of her life. She started performing in theatre productions in 2015 as a part of her middle school's production of Beauty and the Beast, Jr. and has never looked back since. Her favorite credits since then are playing Humpty Dumpty in Shrek the Musical (2019) and Diana Morales in Spectrum Theatre's production of A Chorus Line. Other UVA involvements include acting in UVA Drama's Overcranked! short films, the Direct to You! Festival, WXTJ Student Radio, and most recently Flux Poetry and Spoken Word. She's excited to delve deeper into her Drama major and combine it with her AAS major in order to research more of the Black theatre world, and is immensely grateful that she's able to do so as a Miller Arts Scholar.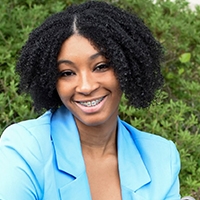 Deneishia Haralson, Dance
Deneishia Haralson is a kinesiology major and dance minor from Manassas, Virginia. Her dance career started at the age of four and she has danced at Dance Etc. School of the Arts in Virginia for the past 14 years where she studied ballet, jazz, tap, hip hop, and contemporary. She has enjoyed performing in annual winter and spring concerts and being featured in many dances put on by her studio. She has also danced in performances throughout her community such as with the New Dominion Choraliers and more recently, she choreographed a solo for a Black History Month performance. She has danced in the Cherry Blossom Parade in Washington, D.C., with the Junior All-Stars Washington Red Skins Team, and at the Macy's Thanksgiving Day Parade in New York. Deneishia has also attended dance summer intensives across the country such as the Debbie Allen Dance Academy, in Los Angeles California, and the Alvin Ailey School summer intensive in the Professional Division, in New York. Deneishia is currently a member of the Virginia Dance Company (DCO) and the Outreach Chairperson for the UVA dance committee. She is elated and honored to be able to be a Miller Arts Scholar and she cannot wait to partner with other scholars across the arts to expand her dancing artistry and explore her untouched creative layers.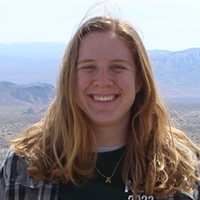 Arianna Jobst, Creative Writing
Arianna Jobst is from Wayne, New Jersey and is pursuing a double major in Media Studies and English, with an intended concentration of Literary Prose. She's always loved writing– filling marble notebooks with novels since elementary school. She loves writing in all forms: prose, poetry, screenwriting, playwriting, etc and always has a notebook on her to write down any ideas she might get in the moment. Prior to coming to the University of Virginia, she received awards for her academic writing prior, had her pieces selected to be performed, and had pieces printed in school publications. Arianna has thrown herself into creative writing at UVA– taking workshop classes with the English department as well as being part of several literary clubs. Additionally, any pursuits outside of literary clubs ultimately just connect back to her writing: whether that be stand-up comedy, improv, filmmaking, film editing, hosting a radio show, or satire journalism, everything in her life comes back to influence her writing. Arianna is extremely grateful for the opportunity to be part of an amazing community of Scholars, and is honored to be a Miller Arts Scholar.
Abby Kim, Music
Abby Kim grew up in Charlottesville, Virginia and has been playing the violin since she was 5. Before coming to UVA, she participated in many local ensembles such as the Evans Orchestra, Albemarle String Ensemble, and Youth Orchestra of Central Virginia. She is also a member of the Albemarle Chamber Players, a student-lead trio who has performed at numerous weddings and other events. In addition, she auditioned for and was accepted into Senior Regional Orchestra, Virginia All-State Orchestra, and also participated in GSIM (Global Summer Institute of Music) at VCU two summers in a row. She was also awarded the 1st place prize for the Wednesday Music Club Competition (Senior Category) in her senior year. At UVA, Abby is double majoring in Music (and prospectively CS) and is continuing to foster her love for the violin through participation in the Charlottesville Symphony, chamber ensembles, and privatelessons under Professor Daniel Sender. Abby is honored to be a Miller Arts Scholar and is excited to grow as a musician alongside other passionate artists.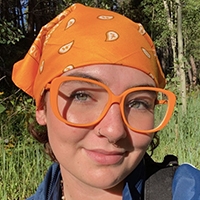 Meg Kosefeski, Studio Art
I've been drawn to the arts since before I can remember. Starting off creating jovial work for friends in elementary school, eventually I was making pieces for school offices, charity auctions, and community murals at a young age. I grew a small art business and began assistant teaching my school's introduction classes all before graduating high school. Experiencing the joy of teaching and connecting through art is something that continues to impact me and my artistic goals to this day. I'm now studying environmental science and studio art with a concentration in new media. My hope is to find the intersection of both disciplines and forge a new realm of public education and engagement. I'm very passionate about combining science and art, ultimately viewing the pursuit of my degrees as the study of both humanity and the world around us. At the beginning of my second year, I began exploring the world of music and formed a local band called behindthesun. Becoming a singer/songwriter and performer unlocked a newfound confidence in my voice, both literally and figuratively. I'm excited to continue discovering new, creative experiences and community through the art of sound. In my visual work, I delve into a range of disciplines and techniques, usually with an experimental attitude. Film photography, print making, acrylic and oil painting, some sculpture, drawing, collaging, and digital art to name a few! I'm increasingly interested in the research process and the ethics of material use in my projects. The themes of my work often involve the questioning of reality, personal identity, memory, metaphysical investigation, social/political issues, and curiosity about the boundaries of comfort/acceptability. I'm ecstatic to be a Miller Arts Scholar and to have a role in shaping and growing this community of imaginative, critical thinkers and creators.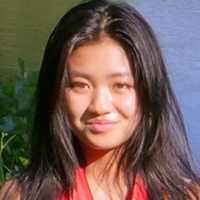 Jolinna Li, Studio Art
Jolinna is a Studio Art student at the University of Virginia concentrating in Cinematography. With experience in working with both traditional film and HD cameras, Jolinna likes exploring realism, cultural identity, relationship dynamics, and love in her work. Films she has worked on have been selected by the Virginia Film Festival and screened at the McGuffey Art center. She has also been involved in the Adrenaline project and works with Lighthouse Studios as a freelance editor. Other than video, Jolinna also enjoys creative writing and is also a prospective English Major.
Emily Liu, Studio Art
Emily is a Computer Science and Studio Art major. She has always loved creating and viewing art. As a child, she took drawing and painting classes. In her free time, she enjoys painting landscapes with acrylic paint. Emily has explored different art forms at the University of Virginia from New Media to Cinematography to Performance Art. She has a penchant for technology and wants to explore new and unconventional art forms. Her work tends to focus on race, identity, and time. Emily hopes to incorporate the different senses into her work, creating a 4-D experience for audience members. Outside of Studio Art, Emily is a member of alpha Kappa Delta Phi, enjoys playing the piano, and cooking. Emily is so excited and honored to be a Miller Arts Scholar. She is inspired by the talented individuals in the arts scholar community and hopes to learn from them.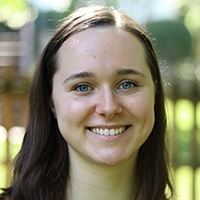 Grace Sellers, Studio Art
Grace Sellers is a Studio Art major from Bluemont, VA. Grace discovered her passion for studio art after taking art classes at UVA. While she recently discovered her love for studio art, art has been a part of her life for a long time. She grew up dancing and attended a pre-professional ballet program at an arts high school where she was surrounded by a diverse group of artists. Now, she is exploring different methods of art making. In particular, she is interested in printmaking. Grace is looking forward to meeting other artists and can't wait to immerse herself in all that the Miller Arts Scholars Program has to offer.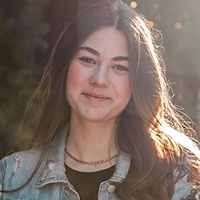 Holly Teti, Music
Helen (Holly) Teti is a singer and songwriter from Princeton, New Jersey. Her songwriting is heavily inspired by 70s folk and modern indie musicians such as Joni Mitchell and Phoebe Bridgers. Her debut EP "In A Hazy Green Light" was released to streaming on April 1, 2022. In addition to making her own music, she is a student of Art History and involved in student theater on grounds through Shakespeare on the Lawn. She is also an Alto in the University Singers and Chamber Singers. Outside of the arts, Holly is an Advisor on the UVA Honor committee and a volunteer ski instructor.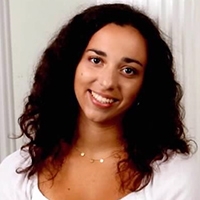 Julia Totten, Music
Julia Totten is a Biochemistry and Music major on the pre-med track from Jamestown, Rhode Island. She started playing the flute at 10 years old and has been heavily involved in the arts throughout her entire life.  Before coming to UVA, Julia participated in numerous ensembles such as the Rhode Island All-State Band, the Rhode Island Philharmonic Youth Orchestra, the Southern New England Honors Band, and the John Philip Sousa National High School Honors Band. She participated in solo and ensemble festivals for 8 years and received numerous superior rankings. She was the first chair flutist of her high school band and was deeply involved in the music program at her school, playing in the pit orchestra for the school's musical theater productions. Julia greatly appreciates the warm and fulfilling community that being a musician provides. In addition to playing, she loves spending her free time listening to all forms of music. At UVA, Julia studies flute under her private instructor Professor Kelly Sulick and is a member of the Charlottesville Symphony Orchestra. Julia is honored to be a Miller Arts Scholar and is excited to become an even more involved member of the larger arts community at UVA.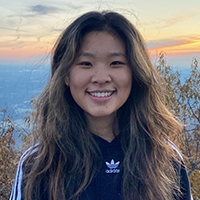 Amanda Yo, Music
Amanda Yo grew up in McLean, Virginia and began playing flute at the age of ten. Beginning with involvement in area band, she expanded to become actively involved in her high school band and orchestra, marching band, and flute choir. Outside of school she was involved in music in a variety of ways, including playing at her church, with the combined GMU flute choir, Virginia Music Educators Association (VMEA), Mid-Atlantic Flute Convention, and attending PIMF. She has competed and placed at districts, senior regional orchestra, and VA-All State levels on flute and piccolo. At UVA, Amanda currently studies under Dr. Kelly Sulick and plays with the Charlottesville Symphony Orchestra. She continues to compete, and has done so at the 3rd Annual UVA Flute forum placing as one of three winners as well as placing as an alternate at the Mid-Atlantic Flute Convention Collegiate Competition. Music has grown to become an integral part of her life and expression. She hopes to expand her experience and knowledge, in the form of ensembles, genres and other instruments. Currently, she intends to pursue degrees in music and physics. Amanda is excited and honored to be a part of the Millers Arts Scholars program. She hopes to grow, be inspired further, and actively be involved in the community.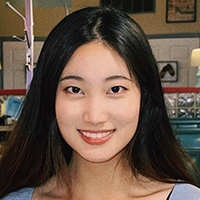 Xueer (Shirley) Zhang, Studio Art
Xueer Zhang is an Echols Scholar pursuing majors in Studio Art and Art History. Born and brought up in Beijing, China, she began to experiment with Chinese ink painting at age 4. Mostly self-taught at first, she realized that she wanted to explore more in art as she traveled around the world and appreciated artworks. She won the first prize in the Chinese youth painting competition and several gold keys in the Scholastic Art and Writing Awards during high school. She is also attracted to East Asian arts through her internship at the Palace Museum in Beijing. After entering UVA, she explored theoretical and empirical visual studies with different media, which inspired her to believe that creative arts could be transdisciplinary. She wishes to combine her cultural background and artistic techniques to interact with the world through constant observation, perception, and interactive design that could possibly change it. As an international student, she also developed a strong interest in different cultures and languages. Besides Chinese and English, she also learned Spanish and Korean. She is honored to be a Miller Arts Scholar and looks forward to diversifying her repertoire of skills for a more eclectic approach to art as well as to become deeply engaged with the art community.
J. Sanford Miller Family Arts Scholars, Class of 2024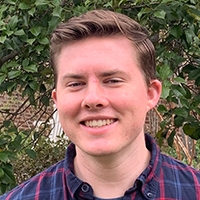 Todd Benson, Studio Art
Todd Benson is a Biology major on the pre-med track from Ridgefield, CT. He has been drawing and painting since he was young. What was just a hobby when he was younger became a passion during the later years of high school and into college. Up until this point, he has focused on drawing realism, but he plans to branch out and explore other styles. A lot of his art revolves around themes of history, time, and memory. Outside of art, he is an avid member of UVA Club Running and he works in the Hirsh Lab as a student research assistant. He is currently looking at the effects of isolation on sleep and activity in the common fruit fly. He is grateful to be a part of the arts scholars community and looks forward to learning from and collaborating with peers and faulty who share his passion for art.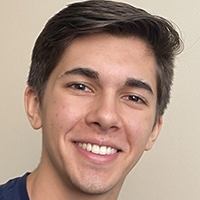 Tyler Burkhardt, Music
Tyler Burkhardt is a guitarist from Chesterfield, VA who started playing at age 13. Soon after, he joined his middle school jazz band, and instantly fell in love with the music and jazz. In 8th grade, he was asked to play for the musical "Rock of Ages", at the local high school, and was given an award for "Outstanding Young Musician". Later, he joined the high school jazz band, show band, and marching band where he would go on to become Show Band Leader as well as Drum Major. In his senior year of high school, he was selected as the 1st char All-VA Jazz Ensemble guitarist, and he performed with Wycliffe Gordon at the Homestead. He spent a lot of time making his own music, gigging around Richmond, and looking for new opportunities in music. At UVA, he is involved in the Jazz Ensemble, as well as the Jazz Chamber groups, and he enjoys playing at venues around Charlottesville. Besides playing guitar, he enjoys a healthy dose of tennis, computers, and retro gaming.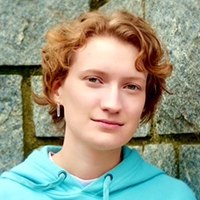 Becca Davis, Drama
Becca Davis is an English Major and Drama Minor from Bristow, Virginia. As a child, she loved writing plays and stories with her older sister and friends. In high school, she started taking theater classes and performing in school plays. During her sophomore year, she discovered her love of Shakespeare when playing Tom Snout in a production of A Midsummer Night's Dream. After that, her love of classical theater only grew. She began studying English and Drama in college while also participating in Shakespeare on the Lawn, in which she first played Kent in a production of King Lear over Zoom her first year. Becca has since participate in several SotL projects large and small as an actor, assistant director, and dramaturg, and hopes to continue expanding her involvement until she graduates. She also participated as an actor in the New Works Festival in Spring 2021 which consisted of Covid-conscious audio dramas rather than stage shows. She maintains a deep appreciation for this festival and its encouragement of interdisciplinary collaboration between students and the broader Charlottesville community. In Spring 2022 she was the secretary for the Washington Literary Society and Debating Union; this position required her to write and perform weekly comedic monologues in lieu of delivering the minutes from the previous meeting. Becca is interested in writing plays, stand-up comedy, sketches, and short stories that fall in the intersection of the intellectual and the accessible. Her writing tends to include everything from classical allusions to eye roll-worthy puns to bawdy humor, or even all at the same time. She is thrilled to be a Miller Arts Scholar to join a community of passionate and talented artists with whom she can collaborate and learn.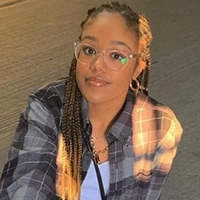 Jalia Dillard, Studio Art
Jalia Dillard, from southern Virginia, is an interdisciplinary major with concentrations in Arts Administration, Marketing, and Studio art. Growing up, she loved everything creative, from making decorations, and drawing/painting, to making collages and styling clothes. For her major, she is required to create and explore a thesis question, with research or experimental element, for which she chose to explore color theory. Her question, how artists and designers incorporate the color theory in their showcases and how it conveys their message, requires her to use Studio Art and Marketing disciplines to interpret the uses and meanings of color. While Arts Administration will be used for the experimental element to which she hopes to host a fashion show which incorporates color theory in an effort to convey a message. Jalia is grateful that she was given this opportunity and she is honored to be a Millers Arts Scholar.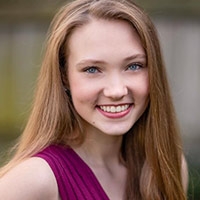 Elise Ebert, Music
Elise Ebert grew up in Fairfax County, Virginia. She joined choir at age four and has been singing ever since. Choir quickly turned into a passion for opera, which she continues to study under Pamela Beasley at the University of Virginia. In high school, she was involved with her school choir, as well as Virginia All-State, six years of All-District choir, and VMEA Senior Honors Choir. Outside of school, she participated in many operas and operettas, some of her favorites being an abridged version of The Magic Flute (Pamina), H.M.S. Pinafore (Josephine), and Hansel and Gretl (Sandman/Dew Fairy). Elise also loves acting and dance and was a member of her high school's Dance Team and theatre department. At UVA, Elise is involved with University Singers, First Year Players, Student Council Arts Committee, and recently joined UVA's premiere all-gender a cappella group, the New Dominions. She is thrilled to be a member of the Miller Arts Scholars and is eager to expand her passion for music alongside these incredible artists.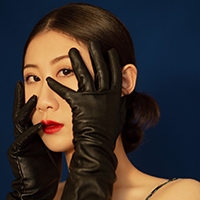 Cecilia Huang (黄馨萌Xinmeng Huang), Drama
Cecilia Huang (She, they) is a drama major focusing on acting and theater technology. Growing up experiencing different cultural and social backgrounds, she gets a unique understanding of performance, universal aspects of human emotions, and the importance of arts as a revolution. Theatre had been an indispensable aspect of her life as she spent every weekend of her childhood in theaters and cinemas watching different kinds of performances. Starting in the first year of high school, she dedicated her full passion to the stage, participating in students' plays and community plays. She became the leader of her high school drama club in the last two years of high school and wrote her play in the background of their school life. Moving into college, she learned theatre at a more in-depth level through studying and working in different areas of theater. In her study-abroad school year in Shanghai, she worked part-time as an ASMs in the immersive theatre Sleep No More produced by the international wing of Punchdrunk Company. In her second year as an on-grounds drama major, she developed special interests in theatre scenic technology and worked at the drama department scene shop as a shop assistant starting Spring 2022. She continues to actively participate in acting rules as she declared the drama major and her first rule on-grounds is Charlie in Dinner With The Devil in the 2022 New Works Festival. As a conscious student and artist, Cecilia executes performing arts as a powerful non-violent tool to speak for those unheard, seek justice in inequality, and present subtle empathy among human beings.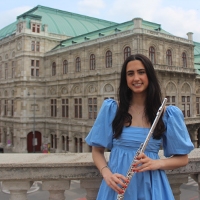 Emily Hunter, Music
Emily Hunter is from Falls Church, Virginia, and started playing the flute at age 10. Emily plans on double majoring in cognitive science and music on a pre-med track. She was a National Symphony Orchestra (NSO) Youth Fellow, where she was mentored by NSO members and performed on the Kennedy Center's Millennium Stage with a chamber ensemble. Also, as a member of American Youth Philharmonic Orchestra (AYPO) she had the opportunity to perform as principal flute and also was a member of a chamber quintet. Emily placed in a variety of music competitions that included the Washington National Youth Music, Northern Virginia Music Teachers Association, Fairfax County Band Directors Association, and she was a finalist in the Flute Society of Washington. She placed in All District and State Virginia bands and attended the Governor's School for Visual and Performing Arts. At UVA, she is involved in the Charlottesville Symphony Orchestra and is under direction of her private instructor, Professor Kelly Sulick. Emily is honored to be part of the Miller Arts Scholars program and is excited to work with other students who are also passionate about music!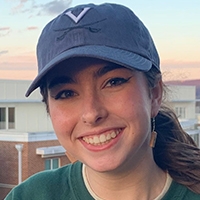 Julia Hyde, Creative Writing
Julia Hyde is from Haymarket, Virginia and has written her own stories for as long as she can remember. Julia's interested in analyzing the tropes within and the efficacy of genres like satire, comedy, and drama in the context of modern media and publishing. Julia likes combining different forms of writing and seeing how their conventions affect a narrative, and enjoys asking "How can utilizing elements of prose, verse, speechwriting, playwriting, etc. highlight each form's strengths?" Julia is involved in many literary pursuits on Grounds and loves all the classes and workshops she has taken within the UVa English department. She is honored to continue her creative literary endeavors as a Miller Arts Scholar and eagerly anticipates the creative journey she will begin as a part of this community.
Heeran Karim, Studio Art
Heeran Karim is a Pre-Med double majoring in Studio Art and Human Biology from Sterling, Virginia. She learned a variety of art styles at a very young age from watching endless hours of YouTube videos and constantly experimenting. Her passion in art began with painting, crafting with duct tape, sculpting with polymer clay, and drawing cartoons with her treasured Prismacolors. She has lived by being "artistically spontaneous" to consistently learn new styles of art. Through her high school yearbook program, she became Editor and Chief, designing yearbook spreads, photographing, writing stories, and video editing. From this experience, she developed the idea of a literary magazine for the Echols Scholars Program, spreading her artistic abilities into her journalistic interests. She further joined Cavalier Daily Graphics at UVA, learning to digitally draw, and she extended this newfound skill to create scientific graphics for her Neuroscience Lab. Lastly, she channeled her love for drawing and educating herself on new forms of art by taking Lithography and Relief, eventually declaring studio art with a concentration in printmaking as her major. In her journey of becoming a doctor, she hopes to blend her passion for medicine and art by way of augmenting medical illustrations to capture the detailed and hands-on nature of medicine for improved instruction. Heeran is honored to be a part of the Miller Arts Scholars Program and is eager to work with faculty and students who share her artistic endeavors.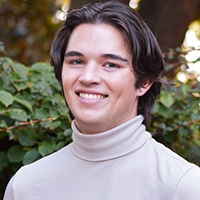 Jack Kehoe, Music
Jack Kehoe, born in Washington, D.C., has held a passion for the arts his whole life. From a very young age, Jack expressed interest in playing the piano and guitar and in various mediums of visual art. In middle school, he found a love for singing, beginning with musical theatre and quickly spreading to choral music. Despite moving multiple times during middle and high school, Jack continued to participate in musical theatre programs and choirs, including the North Carolina Honors Chorus, of which he was placed as #1 tenor his senior year. At UVA, he is involved with the University Singers and Chamber Singers, First Year Players, and is Music Director of UVA's premiere all-gender a cappella group, the New Dominions. Jack also takes voice lessons with Pamela Beasley, and is beginning to find an enthusiasm for singing arias and art songs. In addition, he is growing as a composer thanks to courses such as Composing Mixtapes. Jack is so grateful to be a part of this community of artists and scholars.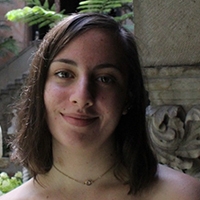 Alyssa Kelley, Dance
Alyssa Kelley grew up in Richmond, Virginia and began dancing at age three. She started at the School of Dance Arts in Mechanicsville, Virginia where she learned foundational techniques of ballet and modern. Alyssa later began to work with the Concert Ballet of Virginia where she participated in ballet performances throughout Central Virginia such as The Nutcracker, Peter Rabbit, and Sweeney Todd. In high school, Alyssa danced primarily at 804 Dance Place in Ashland, Virginia and expanded her training to jazz, tap, and contemporary styles along with ballet and modern dance. Through the 804 Dance Place studio, she was able to participate at many events in the Richmond area, including the Richmond Dance Festival, Dance Makers Inc. competition, and the Virginia Dance Festival. During her time there, Alyssa also auditioned for the Youth Ensemble of the Dogwood Dance Project, a modern-based company started by JMU Dance Alumni, and trained with them from 2017-2019. At UVA, Alyssa majors in Biology and Environmental Thought and Practice with a minor in Dance. She is a member of the UVA Dance Committee currently serving on their executive team, and enjoys participating in the Dance Department's fall and spring concerts. Alyssa is excited to be a part of the Miller Arts Scholars and is grateful for the opportunity to work with other artists on grounds.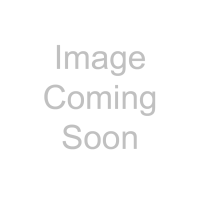 Anne Kickert, Studio Art
Hi! My name is Anne, and I work primarily in film, sound, and photo. I'm really interested in art that's grounded in resistance. In addition to my personal projects, I've worked on films for Kevin Jerome Everson, The Weeksville Heritage Center, and The Museum of Reclaimed Urban Spaces recently. Clarice Lispector, Pauline Oliveros, Apichatpong Weersethakul, Chantal Ackerman, and my friends make work I find really heartening and inspiring. Outside of art, I love beekeeping, dancing, and going on really long walks.
Maya Koehn-Wu, Dance
Maya Koehn-Wu is a second year undergraduate student at the University of Virginia double majoring in Urban and Environmental Planning and Global Sustainability, and minoring in Dance. Her intersectional identity as a multiracial female inspires her exploration of different cultures and drive to constantly be making global connections and impacts.Through dance, art, and creative social justice work, she seeks to experience the world outside of where she lives. In addition to being a globally minded, assertive, and politically vocal citizen, she is working as an environmental activist seeking to work within the global community to tackle climate change and intersectional inequities. 
Maya has previous background in Latin Dance, Flamenco, and community engagement work through dance when dancing with the Junior and Professional Company of the Latin Ballet of Virginia. At UVA, she is a student intern at IEN and the creative undergraduate fellow of the Sound Justice Lab. In her free time, Maya enjoys salsa dancing, cooking, painting, and exploring the outdoors. 
Hyebin Lee, Studio Art
Hyebin Lee was born in Korea but moved to India at age 7. She stayed there until she moved to the U.S. at age 13. She has lived in Northern Virginia ever since and came to UVA interested in pursuing medical school. She had always loved taking videos and pictures to document the intricacies found in memories and the stories that come with them. Over time, she pressed deeper into her inevitably growing passion for film and realized that she would come to regret not pursuing it. She is now double majoring in Biology and Studio Art with a New media/Cinematography concentration in hopes of fully pursuing filmmaking in the future. Her dream would be to contribute to the production of documentaries based on true stories. At UVA, she is involved in Grace Christian Fellowship and serves different communities through her worship. She currently has a YouTube channel that is her main outlet for creatively sharing her college life.
Cassie Lipton, Music
Cassie Lipton grew up in Hillsborough, North Carolina, and started playing flute at the age of 11. She has been heavily involved in music ever since. In high school, she was a member of the wind ensemble, the marching band, and the jazz ensemble (for which she also learned tenor saxophone). In marching band, she was Flute Section Leader her junior year and Hornline Captain her senior year. She participated in the Central All-District Band for three years, including as principal chair her senior year. During that year she was also selected to participate in the North Carolina All-State Band. Cassie participated in the North Carolina Youth Wind Ensemble for the 2019 and 2020 touring seasons as one of three rotating principal chairs. She was also a finalist and 3rd place winner for the South Carolina Flute Society Senior Artist competition her sophomore year in high school. At UVA, Cassie studies flute under Kelly Sulick. She is currently a member of the Cavalier Marching Band, the Charlottesville Symphony, and a jazz chamber ensemble. Cassie is excited to be a member of the Miller Arts Scholars program and to further her knowledge and experience in music.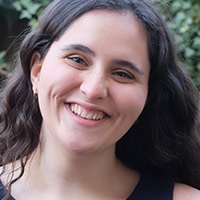 Talia Pirron, Music
From Richmond, VA, Talia found her home within the arts at a young age, beginning piano lessons when she was six and joining the Virginia Choristers Children's choir at nine. During her nine subsequent years with the Choristers, Talia toured internationally and performed in distinguished venues including Lincoln Center, Carnegie Hall and The White House, and eventually became founder of the ensemble's advanced Chamber choir. In middle school, she began performing in local musicals and taking private voice lessons, which she continued through high school. Talia then attended the Appomattox Regional Governor's School for the Arts as a voice major where she served as Vice President of the school's Tri-M Music Honor Society chapter, performed in and served as musical director for a number of musicals, and in her senior year won the National School Choral Award. Since graduating, Talia joined the Creative Team for The Virtual Theater Company, a volunteer arts organization run by college students across the nation that works to provide youth with artistic opportunities during the pandemic. Despite beginning her first year from home, Talia has already begun to find her place in the artistic community at UVA, having performed in Working (Rose Hoffman) and Singin' in the Rain (Dora Bailey) with First Year Players and joining University Singers in her first semester. She is so excited to continue her artistic journey at UVA as a Miller Arts Scholar.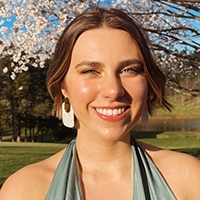 Emma Reilly, Creative Writing
Emma Reilly is a second-year Echols Scholar majoring in History and English with an intended concentration of Literary Prose or Poetry Writing. She grew up in Sykesville, Maryland, where a passion for reading evolved into a love of writing in all its forms—poetry, prose, scriptwriting, songwriting, and more. Before coming to the University of Virginia, Emma received a National Silver Medal in Science Fiction and fourteen regional Gold and Silver Keys in various categories from the Scholastic Art and Writing Awards. During her brief time at the University, Emma has been selected to represent UVA at the College Unions Poetry Slam Invitational (CUPSI), served as FLUX Poetry and Spoken Word's Outreach Chair, and had her work published in several on-grounds publications. Her writing can also be found at https://egreilly.squarespace.com. Emma is incredibly honored and excited to join the vibrant community of Miller Arts Scholars on-Grounds.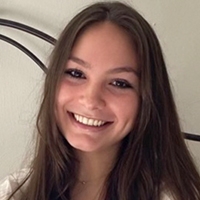 Julia Strassburger, Dance
Julia Strassburger is a dancer from Pittsburgh, Pennsylvania. Her dance career started at age three at her local Jewish community center and soon expanded to other locations in the city. She trained at Point Park University where she studied ballet, pointe, jazz, tap, modern, lyrical/contemporary, and hip-hop. She also trained with Pittsburgh Musical Theater where she obtained many dance roles in professional shows such as Tarzan and Peter Pan. In elementary school, Julia was the captain of her school's competitive ballroom dancing team. She auditioned for and attended Pittsburgh Creative and Performing Arts school for middle school where she majored in dance. Here she studied point, ballet, jazz, and modern with a focus on the Horton technique. She soon went on to dance at the company for one of the teachers from the school, known as Reed Dance II. As a member of this company, Julia was able to perform at many events and venues around Pittsburgh, such as the August Wilson Center. While she enjoyed these dance endeavors, she eventually made her way back to the Jewish Community Center to help start and participate in their first ever competition team. As a part of this team, she was able to win many first place titles at competitions such as "Starbound" and other scholarships, honors, and invitations from dance conventions such as "Artists Simply Human". At UVA, Julia majors in Commerce and minors in dance. She is also a member of the Virginia Dance Company (DCO). She is ecstatic and honored that she has been given the opportunity to participate in an organization that supports arts on grounds.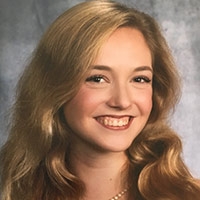 Collin White, Dance
Collin White grew up in Bristol, Virginia and has been dancing since she was three years old. She danced with Bristol Ballet for fifteen years until coming to the University of Virginia. At Bristol Ballet she performed in various productions and concerts throughout the year and some of her favorite roles include Clara and Dew Drop in The Nutcracker, Queen of Hearts in Alice in Wonderland, and Lilac Fairy in Sleeping Beauty. She previously attended Nashville Ballet's Summer Intensive Program for two years, as well as the University of South Carolina's Contemporary Dance Program.  While Collin has trained primarily in ballet and contemporary, she also loves hip-hop and lyrical. She is a member of the UVA Rhapsody Ballet Ensemble and intends to minor in dance. Collin is excited to continue her passion for dance at the University of Virginia and is honored to be a Miller Arts Scholar.
Adin Yager, Music
Adin Yager is a music producer and artist from Northern Virginia planning on double majoring in music and economics. Adin was raised with music, and composed his first song at the age of two while driving in the mountains of North Carolina. He began taking piano lessons at age five, and after bouncing around from guitar to drums to ukulele, he finally found a home in the digital audio workstation. Through his current lofi project, skyswimming, Adin has worked with producers and labels from around the world and has garnered hundreds of thousands of streams on platforms such as Spotify and Apple Music in just over eight months. Adin hopes to continue growing as a musician and producer, and is excited for the collaborative opportunities the Miller Arts Scholars will provide.