Faculty Leaders
Director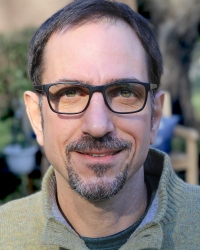 Michael Rasbury, Drama
Michael Rasbury is an Associate Professor in Sound Design within the Department of Drama. Before that, he served on the faculty of the School of the Performing Arts at Louisiana Tech University. His original musical script titled Max Understood premiered in San Francisco at Fort Mason Center in April 2015. In 2013, he created an original sound design for Terrance McNally's new work, And Away We Go, produced by the Pearl Theatre in New York City. In 2011, he was nominated for a Helen Hayes award for his Henry VIII design for the Folger Shakespeare Library in Washington, D.C. In 2009, Max Understood was produced Off-Broadway for the New York Musical Theatre Festival and in 2008 was selected for development in a staged reading workshop by the Eugene O'Neill National Music Theatre Conference. Michael created and maintains his EarthRecordings.org website showcasing original environmental recordings. He has served as sound designer for Off-Broadway's Transport Group, having provided designs for several productions including The Patsy, Bury the Dead, Dark at the Top of the Stairs, Hello Again (Drama Desk nominee,) and Marcy in the Galaxy. He has composed music and sound for Lake Tahoe Shakespeare, Colorado Shakespeare, and Illinois Shakespeare Festivals. He has served as sound designer for The Lost Colony Outdoor Drama since 2006. In 2001, Michael toured Europe and the United States with the production of An Alphabet, a John Cage piece produced by the John Cage Trust. Also in 2001, he wrote an orchestral score for Louisiana Tech University's theatrical adaptation of The Leafmen and the Brave Good Bugs, written by award winning children's author/illustrator, William Joyce. Michael composed music/sound for the Humana Festival for New American Playwrights at Actors Theatre of Louisville and for The Public in New York City. He has performed as a keyboardist/vocalist at two New Orleans Jazz and Heritage Festivals with The Lightnin' Bugs, a Louisiana band. In 2003, he was recognized as the Louisiana State Funded Theatre Artist by receiving the Artist Fellowship Grant in Theatre presented by the Louisiana Division of the Arts. For more information, visit this link.
michaelrasbury.org
earthrecordings.org
people.virginia.edu/~mr2xk
Resume
Faculty Advisory Committee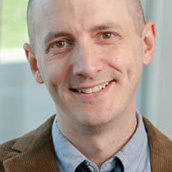 David Dalton, Drama
Dave Dalton is a director and adaptor of classic texts with an emphasis on comedy. Dave teaches direting at UVA. Recent directing credits include The Ring Cycle (Parts 1-4) with Performance Lab 115 at the Bushwick Starr and Incubator Arts, Laika Dog in Space with the New York Neo-Futurists at Incubator Arts, The Threepenny Opera at Connecticut Repertory Theatre, H.M.S. Pinafore at the Vortex Theater (Drama Desk nominee for Outstanding Revival of a Musical), the New York premiere of Nickel and Dimed with 3 Graces Theater Company, Dog in the Manger at the Vortex Theater, and many productions at university performing arts programs, including Brooklyn College, Long Island University, Atlantic Theatre Company Acting School, and Johns Hopkins University. He wrote The Ring Cycle (Parts 1-4) with Jeremy Beck based on the libretto by Richard Wagner. He also adapted Gilbert and Sullivan's H.M.S. Pinafore with music director Edward Barnes using text from W. S. Gilbert's children's book The Pinafore Picture Book. Dave has a particular interest in the plays of the Spanish Golden Age. With Jeremy Beck, he adapted Dog in the Manger by Lope de Vega, and he received the American Society for Theatre Research (ASTR) Targeted Research Areas Grant to develop a bi-lingual adaptation and production of Don Gil de las calzas verdes by Tirso de Molina with Dr. Raul Galoppe.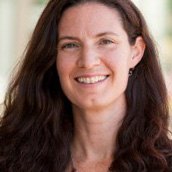 Kim Mata, Dance
Kim Brooks Mata is the Head and Artistic Director of Dance within the University of Virginia's Department of Drama. After having received her BA degree in Art History with a minor in Dance from the University of Kentucky, she studied at the Rotterdam Dance Academy (now Codarts) in the Netherlands. Upon her return from Europe, she received her MFA in Modern Dance from the University of Utah. Kim is a Registered Somatic Movement Educator (RSME), a certified Laban/Bartenieff Movement Analyst (CLMA), and is currently on faculty with the Integrated Movement Studies program. Kim has performed professionally with multiple companies throughout the San Francisco Bay Area and her choreography has been performed in Kentucky, Utah, California, Illinois, North Carolina, Maryland and Virginia. She has taught in various capacities at the University of Utah, California State University East Bay, the University of San Francisco, and the University of Chicago. At UVa, Kim teaches technique, improvisation, composition, the Art of Dance, Dance for the Camera, and Laban/Bartenieff Movement Analysis. Her teaching, choreography and performance coaching in the semesterly concerts all rely heavily on her background in somatics. Common themes found in her teaching and creative work focus on the exploration of identity, relationship, the mediated body, and community. During her time at UVa Kim has received various grants and awards:  4VA Arts Project grant (2012), Jefferson Trust award with engineering colleague Amy LaViers (2014-15), Mead Faculty Fellow (2014-15) and the first annual Arts Endowment grant with Mona Kasra and Kristina Warren (2015-16). In addition to these, Kim has received multiple grants from the UVa Arts Council in support of the Dance Minor program enabling dance guest-artist residencies and student participation in regional conferences and festivals for dance.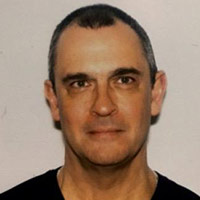 Fred Maus, Music
Fred Everett Maus teaches music at the University of Virginia. He has written on music and narrative, gender and sexuality in relation to discourse about music, popular music, embodiment, music therapy, and other subjects. He was a founding member of the editorial board of the journal Women and Music and for several years its book review editor; he served as the first Chair of the Queer Resource Group of the Society for Music Theory. Recent essays include "Listening and Possessing" (forthcoming), "Sexuality, Trauma, and Dissociated Expression" (2015), "Berlin Postcards" (2015), "Classical Concert Music and Queer Listening" (2013), and "Narrative and Identity in Three Songs about AIDS" (2013). He is co-editor of the Oxford Handbook of Music and Queerness (forthcoming).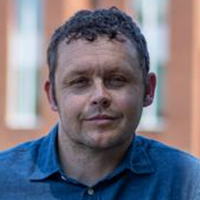 Neal Rock, Studio Art
Neal Rock is a Welsh-born visual artist based in Charlottesville, Virginia. He holds a BFA in painting from the University of Gloucestershire, UK; an MFA from Central Saint Martins School of Art & Design, London and a practice-based Ph.D. in painting from London's Royal College of Art. With a visual art practice that encompasses interdisciplinary approaches to painting informed by histories of prosthetics, abstraction, embodiment and post-Humanism, he has exhibited extensively across Europe and the United States since the early 2000s. His work has been featured in commercial solo exhibitions in London, Amsterdam, Paris, New York and Los Angeles, and Rock has participated in international survey exhibitions at the Albright-Knox Art Gallery (Buffalo New York); the Contemporary Arts Museum (Houston); New York's Storefront for Art & Architecture; London's Royal Academy of Art and ICA amongst others. He was awarded a Grant Wood Painting Fellowship at the University of Iowa, alongside other residencies and fellowships including, MASS MoCA, Yaddo, VCCA and South Dakota State University.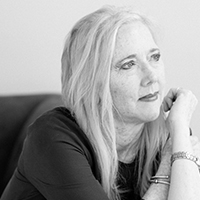 Lisa Russ Spaar, Creative Writing
Lisa Russ Spaar is the author and editor of over ten books, most recently Orexia:  Poems (2017), More Truly & More Strange:  100 Contemporary American Self-Portrait Poems (2020),  and Madrigalia:  New & Selected Poems (2021).  A novel, Paradise Close, will appear in 2022.     Her honors include a Rona Jaffe Award, a Guggenheim Fellowship, the Library of Virginia Prize for Poetry, the Carole Weinstein Poetry Prize, a Pushcart Prize, an All University Teaching Award, an Outstanding Faculty Award from the State Council of Higher Education for Virginia, the 2013-2014 Faculty Award of the Jefferson Scholars Foundation, and a Horace W. Goldsmith National Endowment for the Humanities Distinguished Professorship appointment for 2016 - 2018.  She was a 2014 Finalist for the National Book Circle Critics Award for Excellence in Reviewing and one of three national finalists for the 2016 Cherry Award for Excellence in Teaching.  Her "Second Acts" column on second books of poetry is a regular feature at the Los Angeles Review of Books, and her essays and reviews have appeared in the New York Times, the Washington Post, and elsewhere.   She is Professor of Creative Writing at the University of Virginia.