Previous Faculty Leaders
Faculty Advisory Committee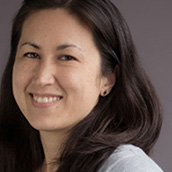 Amy Chan, Studio Art
Amy Chan teaches Drawing at UVA as a foundational practice for all areas of concentration. Her methods focus on cultivating the skills of discipline, observation, critique and risk taking. She received her BFA from Rhode Island School of Design in 2000 and her MFA from Virginia Commonwealth University in 2008.
Amy Chan's abstract paintings are visions of a natural world that has multiplied into the bizarre. Her multi-layered compositions extract imagery from nature specimens, decorative patterns and astronomy. Travel to unusual landscapes is an important part of her research and she has been Artist-in-Residence at Onoma Fiskars in Finland, the Jentel Foundation in Wyoming, Petrified Forest National Park and The Studios of Key West. Her work has been shown widely in galleries including Pierogi 2000, Wave Hill and The Washington Project for the Arts. She received a Pollock Krasner Foundation Grant in 2011 and a Virginia Commission for the Arts Fellowship in 2013.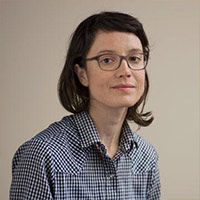 Lydia Moyer, Studio Art
Lydia Moyer came to UVA in 2006 after completing an MFA in studio practice at UNC Chapel Hill in 2005. Prior to beginning her graduate studies, she worked both in commercial video post-production in New York City and taught community documentary at Appalshop, Inc., a nationally known media center in Appalachian Kentucky. She received her BFA from the New York State School of Art and Design at Alfred in 1999.
Professor Moyer works between print and video. Her work has been shown widely in festivals and galleries including The European Media Arts Festival in Osnabruck, Germany; The Impakt Festival in Utrecht, the Netherlands; video-dumbo in Brooklyn; the PDX Festival in Portland, Oregon; the Black Maria Festival in Jersey City; Printed Matter in New York City and the Center for Book and Paper at Columbia College in Chicago.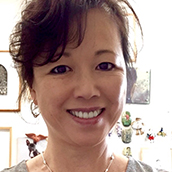 Akemi Ohira, Studio Art
Akemi Ohira is an artist who specializes in intaglio, lithography and relief printmaking processes, as well as egg tempera paintings.  She received a Bachelor of Fine Arts with Printmaking and Drawing concentrations with the Charles Goodwin Sands Memorial Medal from Cornell University, and a Master of Fine Arts from Carnegie Mellon University.  She is a recipient of numerous awards and fellowships, including Southeastern College Arts Conference (SECAC) Visual Arts Grant and Professional Fellowship from the Virginia Museum of Fine Arts.  Her work has been featured in solo and group exhibitions in North America, Europe, Australia and Asia.  She teaches Printmaking and Drawing at the University of Virginia where she is an Associate Professor of Art.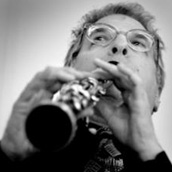 Joel Rubin, Music
Joel Rubin is Associate Professor of Music and director of Music Performance at the University of Virginia. He attended the California Institute of the Arts and received a BFA in clarinet performance from the State University of New York at Purchase (1978). His principal teachers were Richard Stoltzman and Kalmen Opperman. Rubin holds a Ph.D. in ethnomusicology from City University of London (2001). Rubin has concertized throughout Europe, North America and Asia.
An internationally acclaimed performer of klezmer music, Rubin has been the founder and clarinetist of some of the most internationally respected ensembles, including the Joel Rubin Ensemble and Brave Old World. He also performs with the R2G Klezmer Trio, and collaborates regularly with renowned artists such as the trio Veretski Pass, composer and jazz pianist Uri Caine, and accordionist and pianist Alan Bern.
A respected ethnomusicologist, Rubin is co-author of the books "Klezmer-Musik" (Bärenreiter/dtv, 1999) and "Jüdische Musiktraditionen" (Jewish Musical Traditions; Gustav Bosse-Verlag, 2001). He wrote the notes to the CD anthology, Chekhov's Band: Eastern European Klezmer Music from the EMI Archives 1908-1913 (Renair Records, 2015). Rubin's work on Jewish music in contemporary Germany has appeared in Ethnomusicology Forum (2015) and the collection Dislocated Memories: Jews, Music, and Postwar German Culture (Oxford University Press, 2014). He has articles forthcoming in the Cambridge Companion to Jewish Music and the Bloomsbury Encyclopedia of Popular Music of the World. Prior to UVa, he taught at Cornell University, Syracuse University, Ithaca College and Humboldt Universität Berlin.